Prior to visiting this sensational country the stories about how wonderful the cuisine would be flooded my inbox. Having tried Peruvian food only once, in Bulgaria of all places, my pallet was already wet with anticipation. It's worth noting the amazing huancaina, boiled potatoes in yellow sauce (or anything else that was leftover), at this Peruvian wonder (Lomo) that I experienced so far off the beaten path. I digress. When it comes to food, I prefer recommendations from locals. More often than not they're a more trustworthy source than any online recommendations. It is, of course, always a roll of the dice!
Peru overflows with crisp ingredients, chilis and is heavy on protein (oceanic and land inhabitants alike) and carbohydrates. Large servings of heavy side dishes accompany the tender delicacies such as llama, alpaca, and cuy (guinea pig). The word is pronounced ku-ee and although these furry -and quite noisy- little morsels can typically be found cohabiting with humans, they can also be found on-a-stick stuffed with fresh herbs and spices!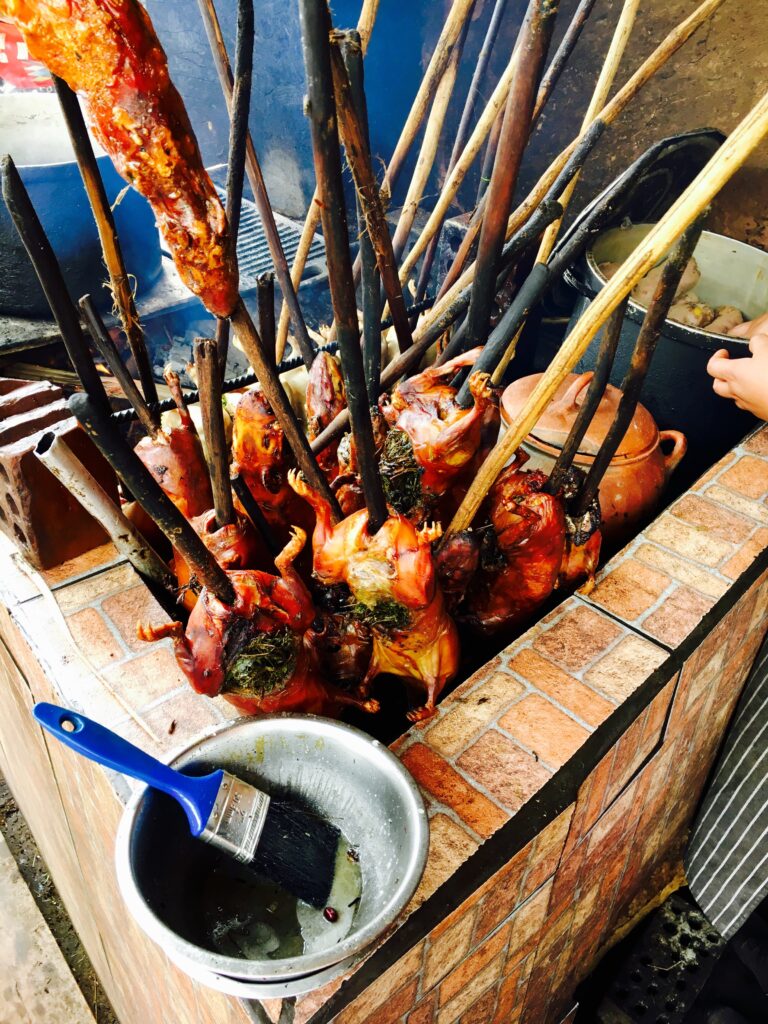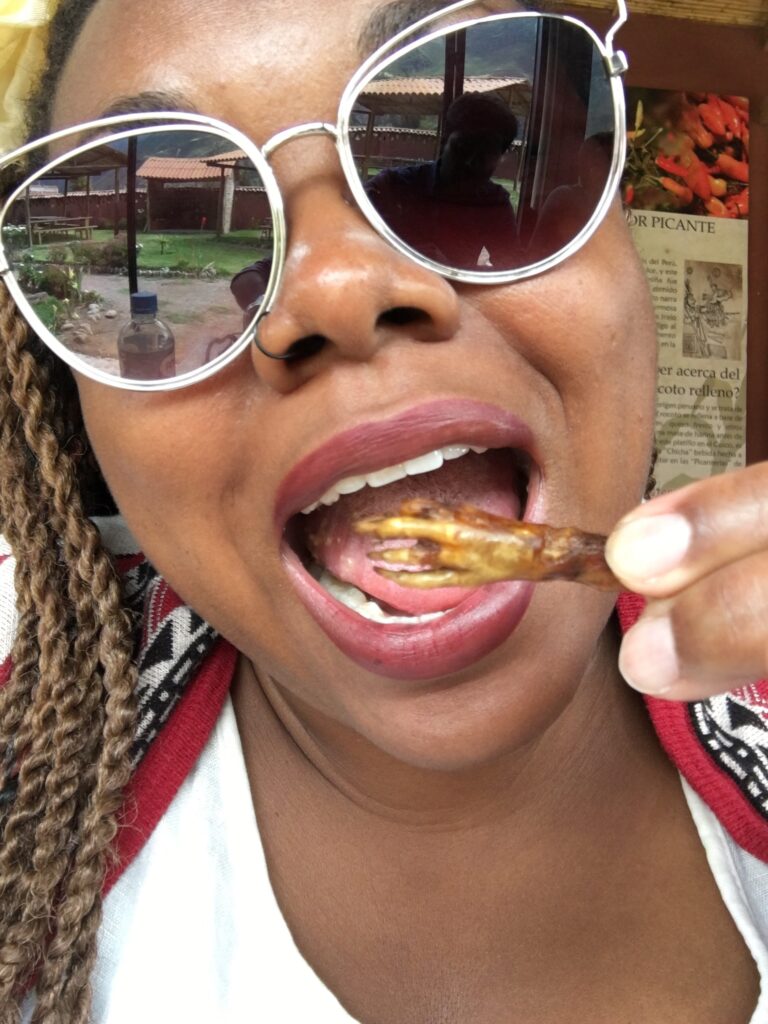 Yes, they're adorable! Yes, I do care about the impact eating meat has on the environment. BUT I am unapologetically a carnivore. I was, however, shockingly hesitant to try the next local delicacy; Llama and/or Alpaca meat. I've chased them, trekked with them, and wanted to squeeze them like lifeless dolls. I've walked over and through their consistent potty breaks, been spat at, and one of them even gave me a decent side eye once. Minutia aside, Lomo saltado is actually an Asian fusion dish concocted by Chines immigrants. It's a stir fry of potato, tomatoes, meat and soy sauce.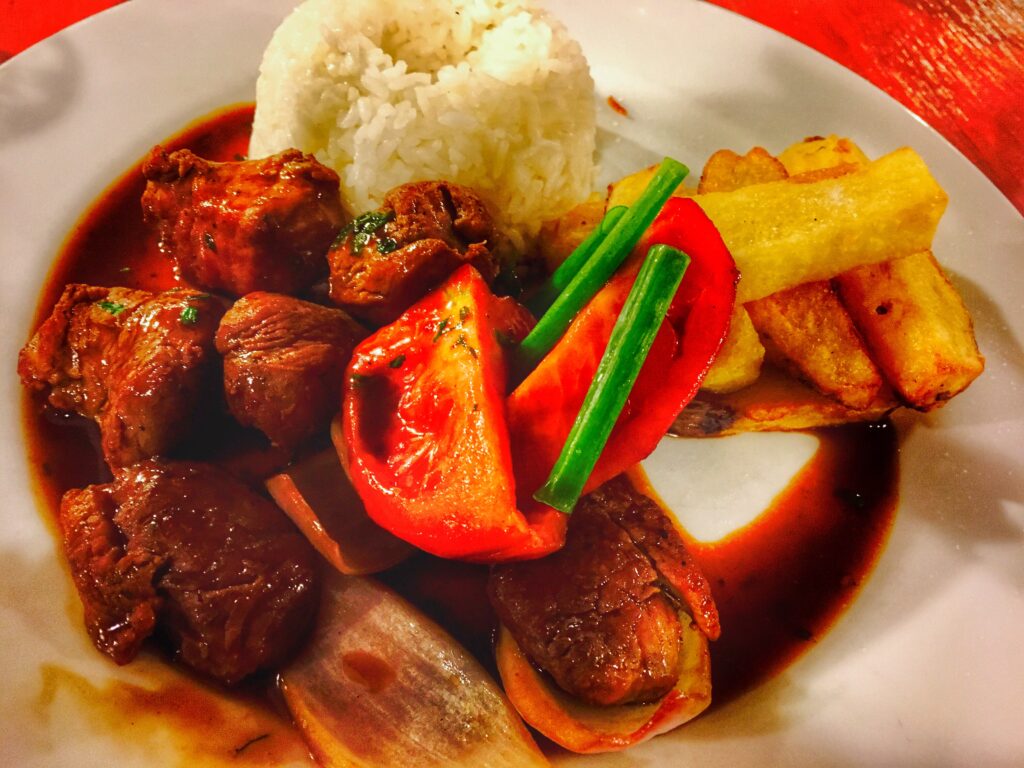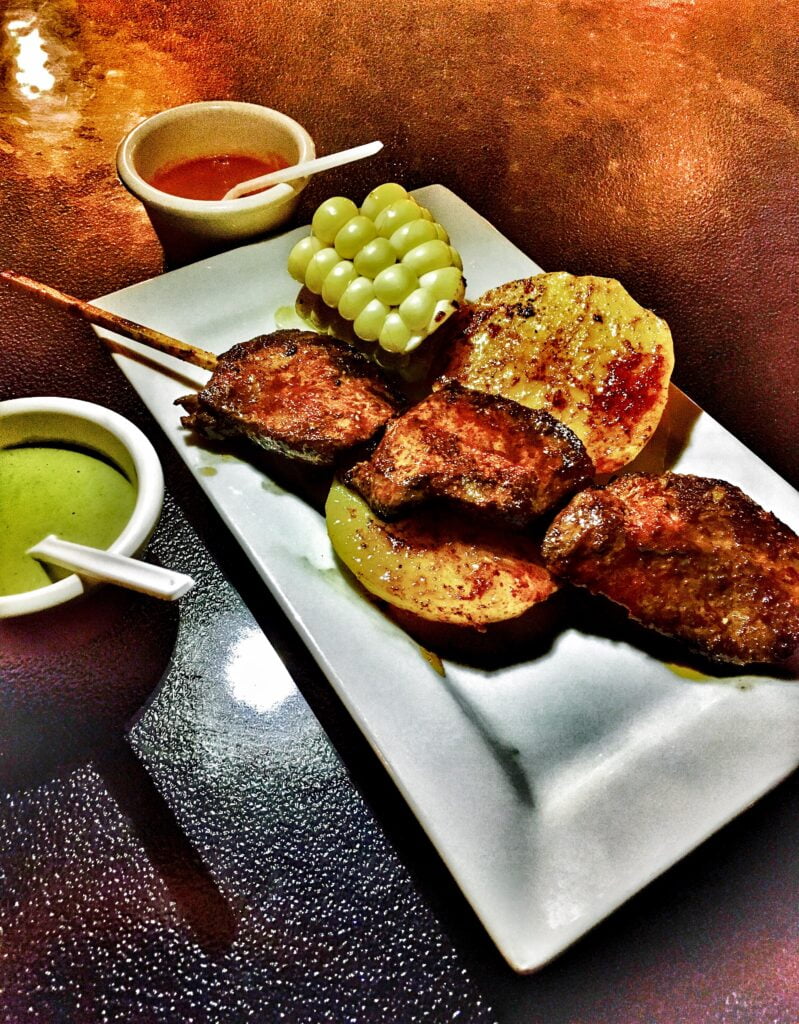 For a lighter experience, do NOT miss the seafood!! Prawn risotto, octopus in chimichurri sauce, and Chorro (clam) soup! All of that deliciousness yet it's the ceviche from Huascar in Lima that reigns supreme! As popular a dish as the cuy, Peruvian ceviche is made with fish, squid, octopus, shellfish, or any combination of the three. Partner the massive bowl with a pisco sour, the most popular Peruvian cocktail, a cold beer, or (my personal favorite) Chilcano de Pisco and you've got a meal made in heaven (or Peru). Often one finds aji (ahh-jhee), a mouthwatering sauce made of peppers and other spices, served alongside soup or meat dishes to help enhance the flavor.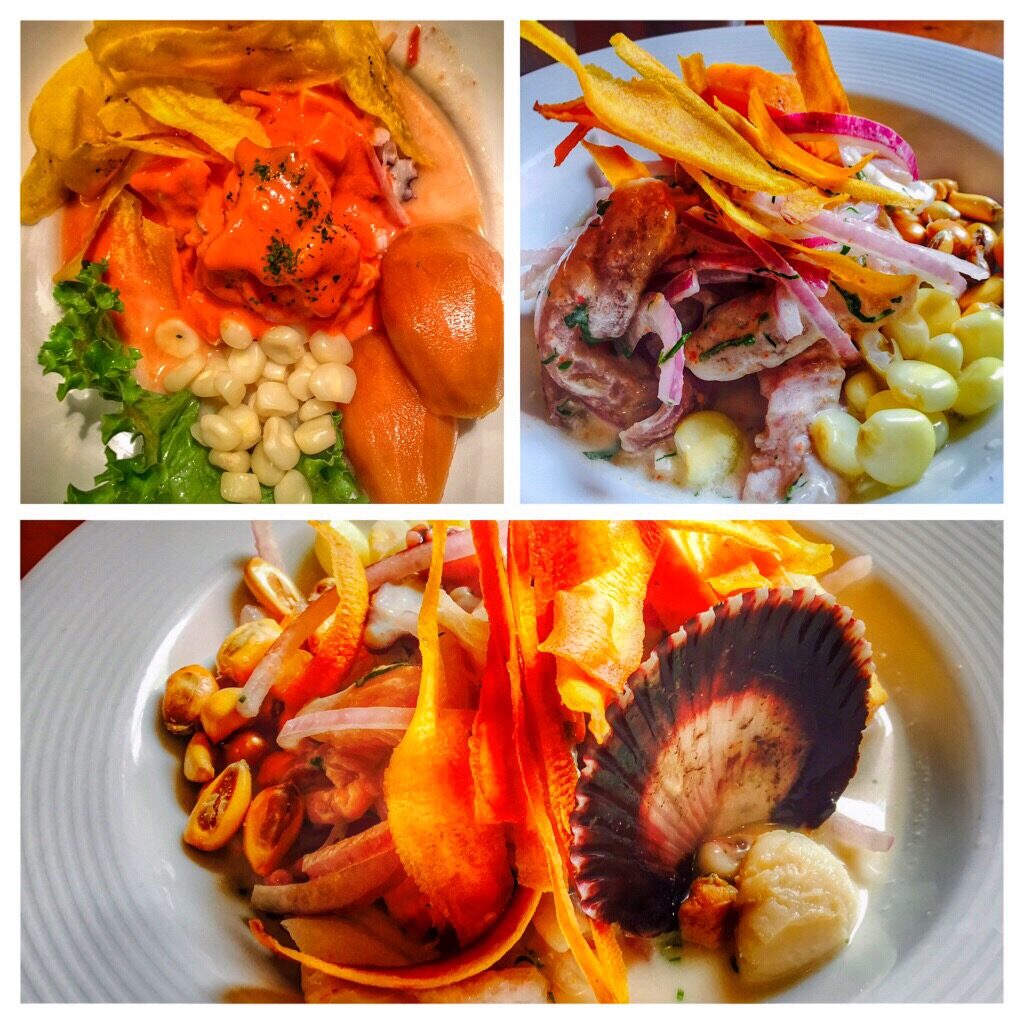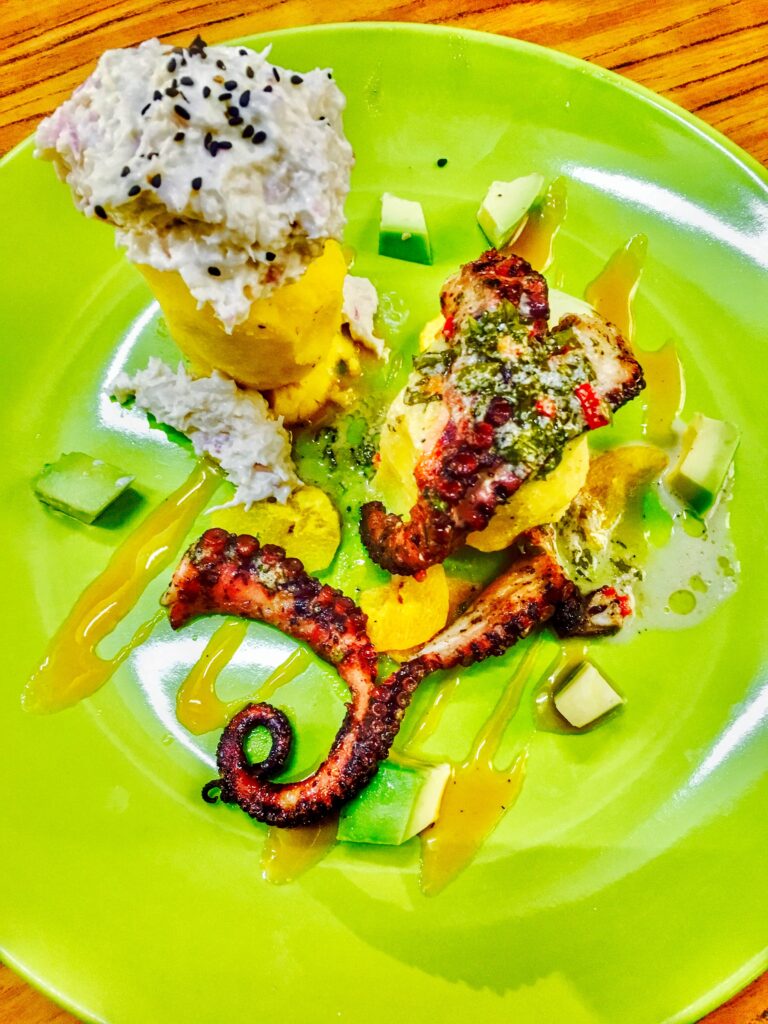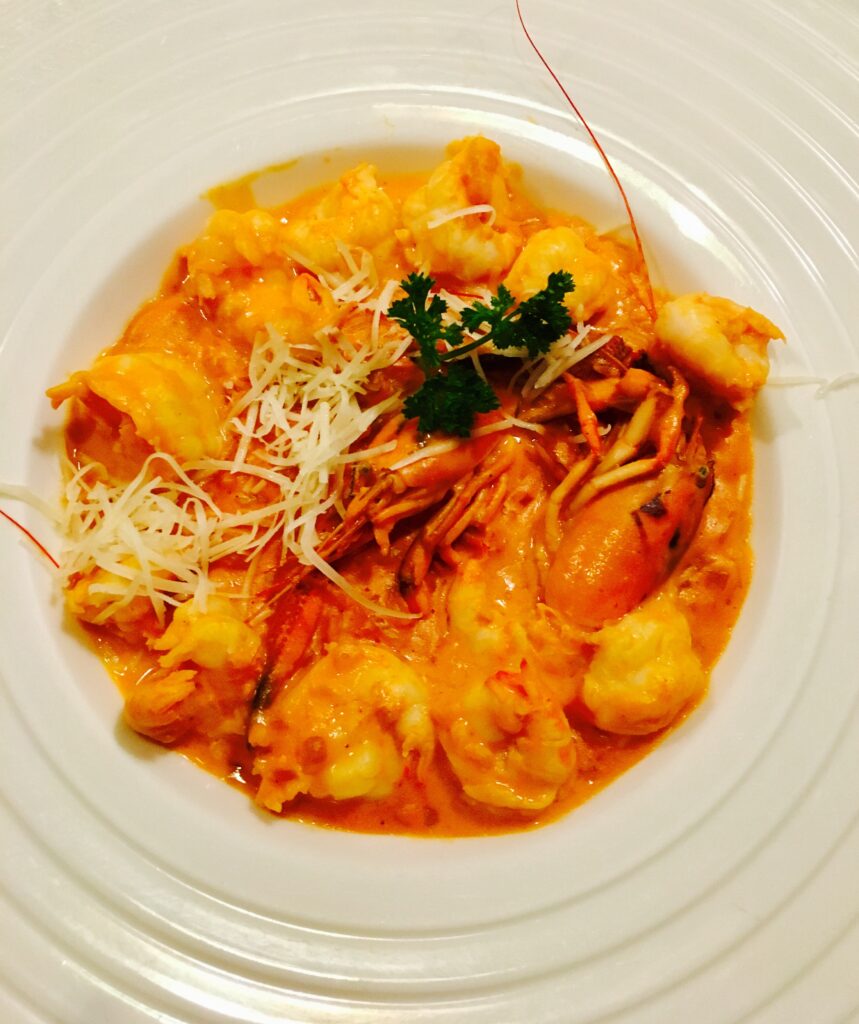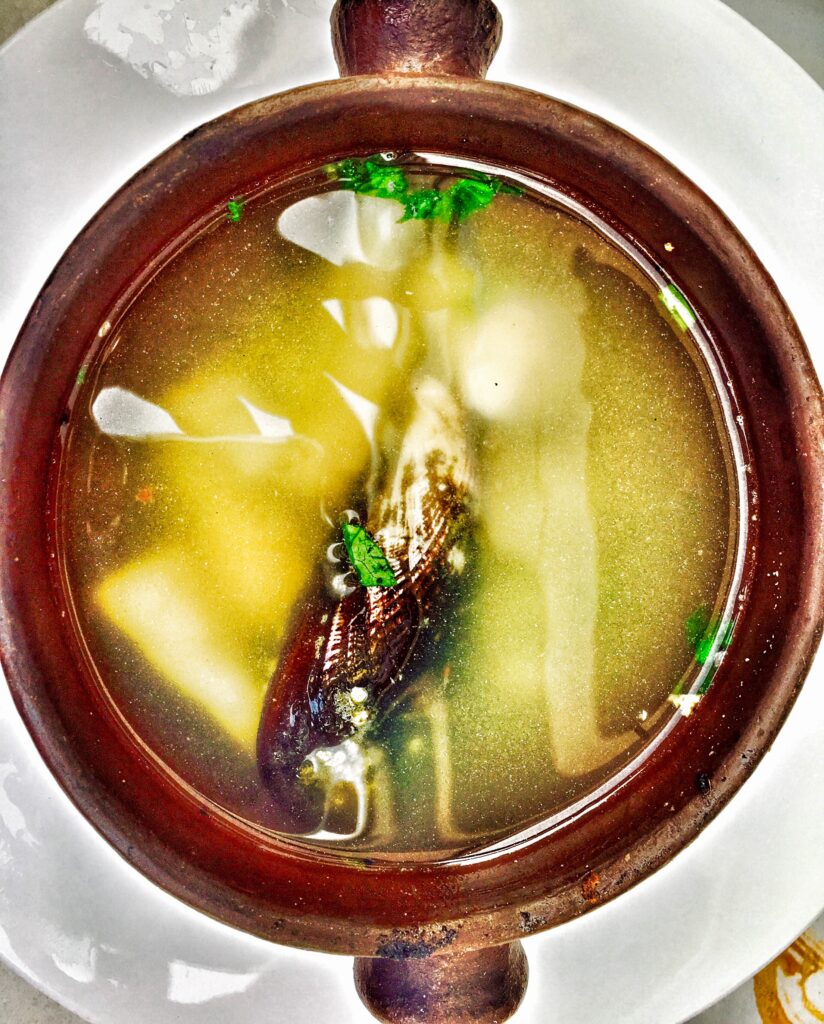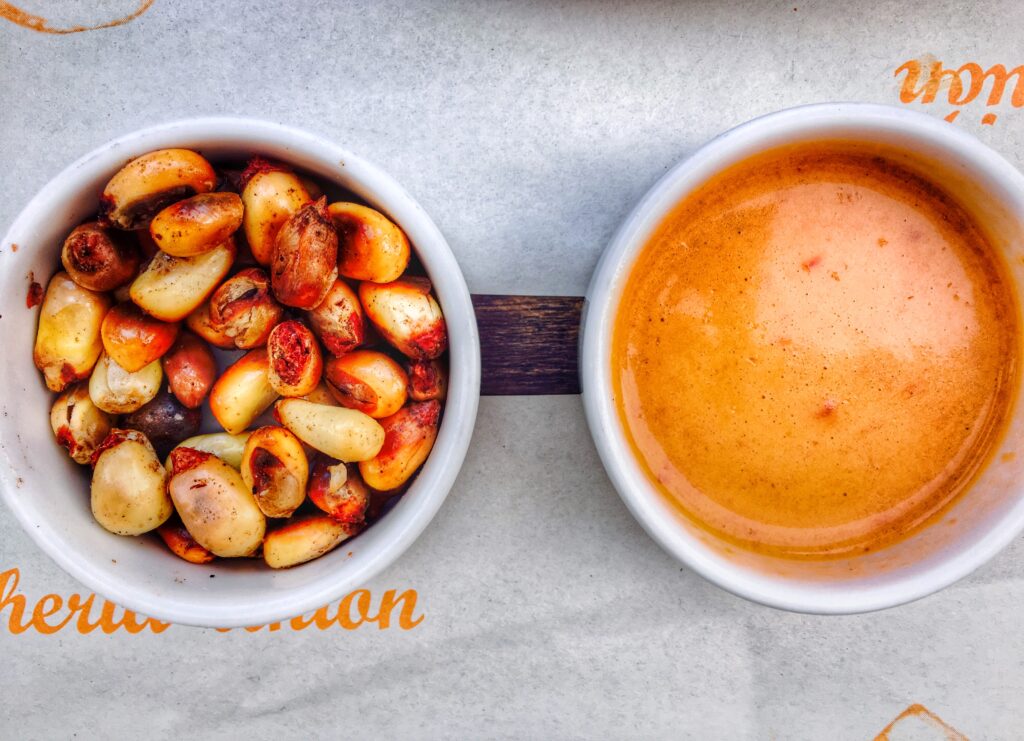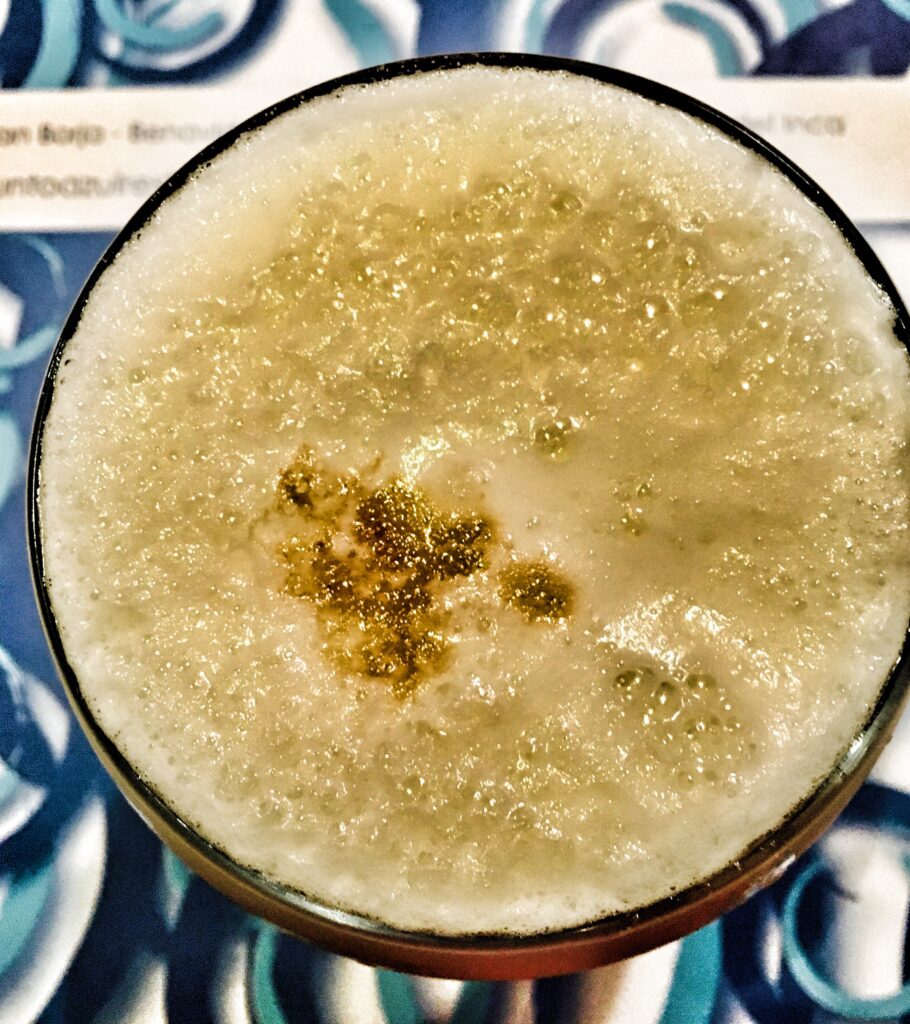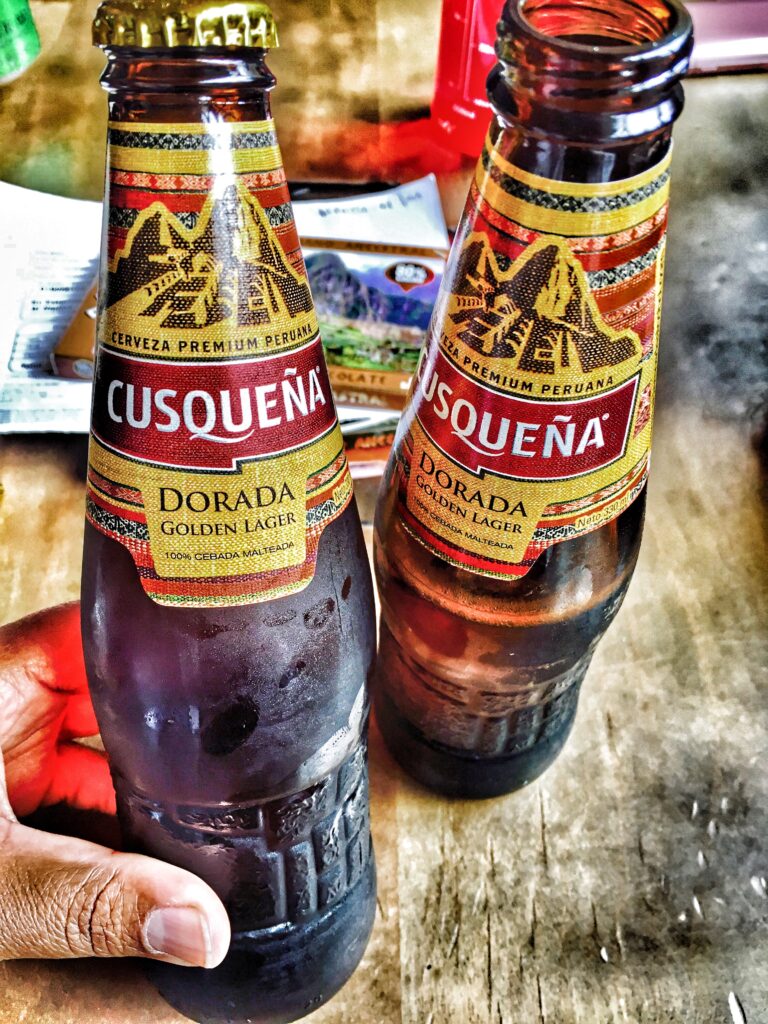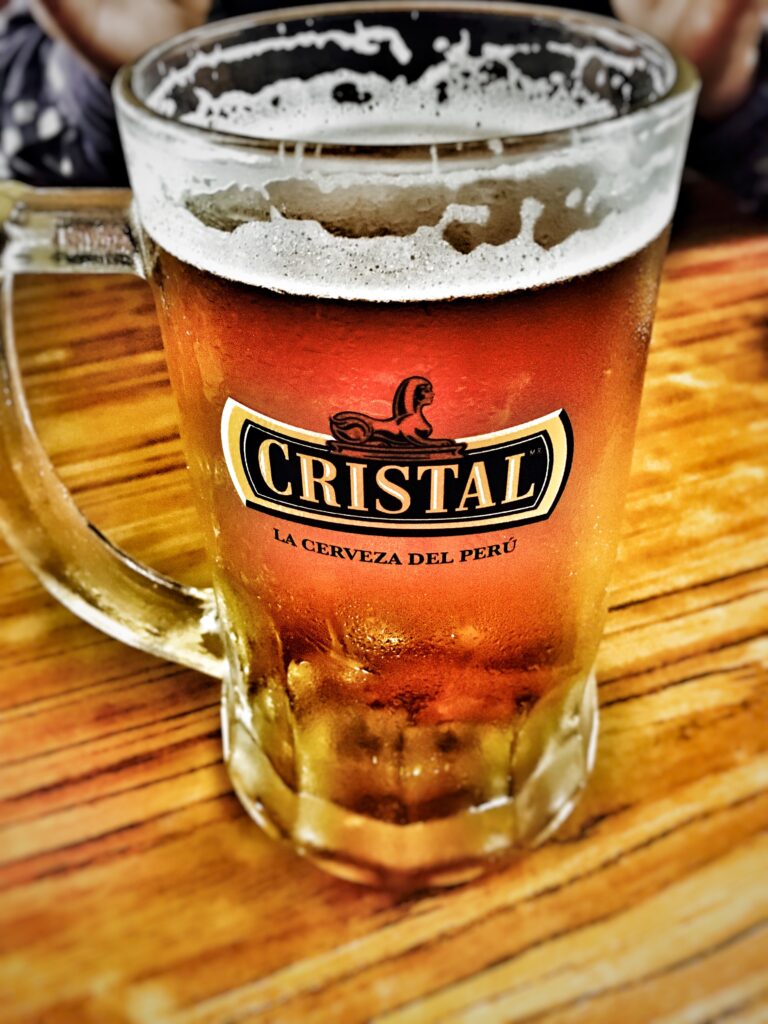 Vegetarian options do exist in the land of llamas and maize (corn) and are as enjoyable as the meaty morsels previously mentioned. On the topic of corn, there are over 36 species in Peru and over five-thousand species of potato. The potatoes come in various colors, shapes, and sizes, and are served whole, mashed or fried. Causa (cow-zuh) is mashed yellow potatoes w yellow chili; sort-of a potatoes and avocado casserole. Chica (chee-chuh) Morada is a refreshing beverage made from dried purple corn soaked in water. Inca Cola, which sells better than Coca-Cola, is a welcomed sugar rush on days full of sun and exploration. Emoliente, a collection of over fifteen ingredients that can be customized, is meant to flush and cleanse the body.
An additional noteworthy and native beverage is ayahuasca tea. Pronounced as it reads the drink is a hallucinogenic that stems from an herb of the same name found in the Amazon. It is boiled with chakruna (also found in the Amazon) and served in hollowed out coconut or Brazil but shells. Legend says the beverage should be made and served by a Shaman during a ritualistic ceremony. The Amazonian cocktail has been rumored to help bring clarity and has even been used to battle mental illnesses; more commonly used by artists nowadays to awaken the muse within. There are tours available in Lima just for this and each participant is expected to have completed a cleanse/diet for a minimum of a week before starting the journey.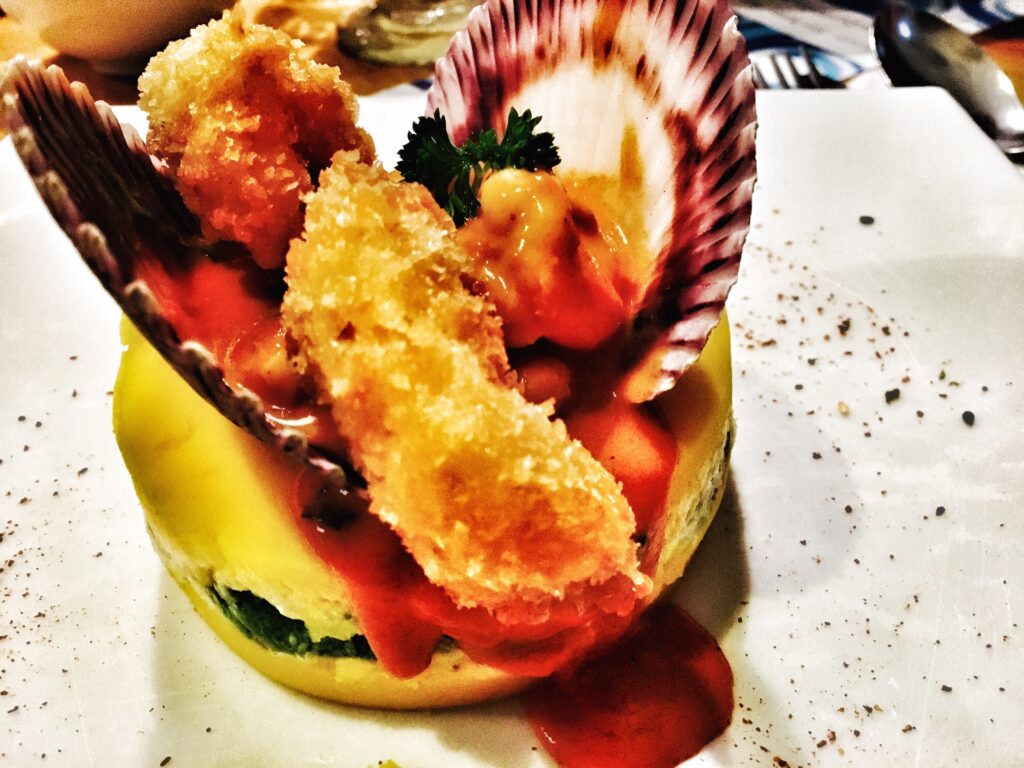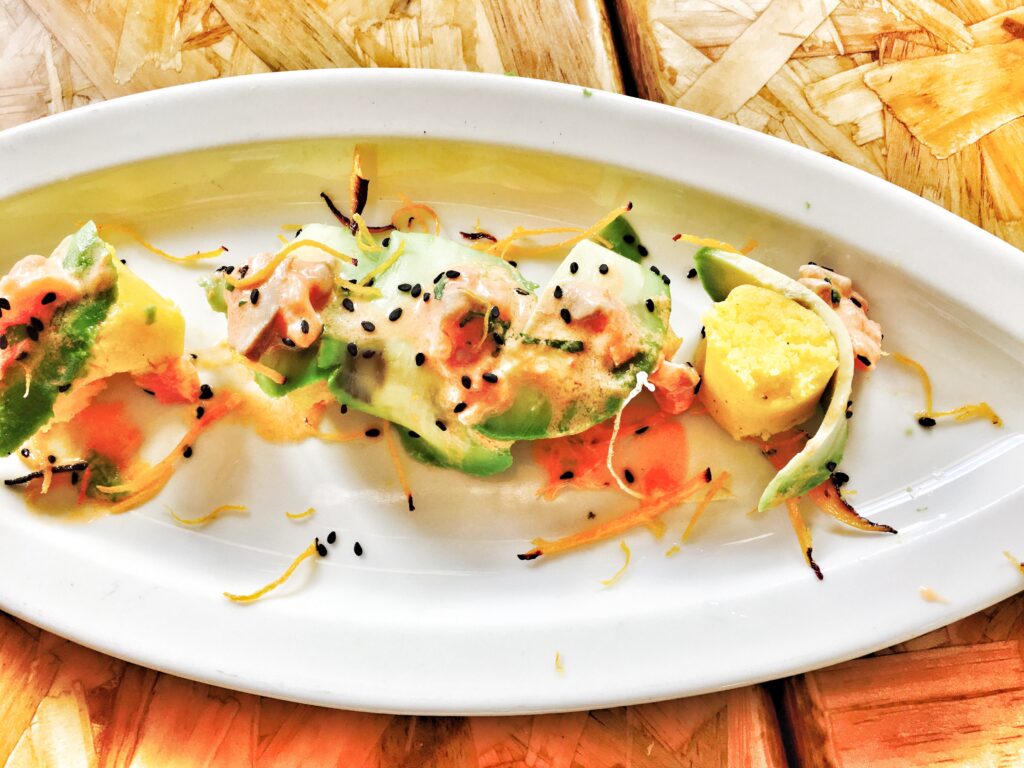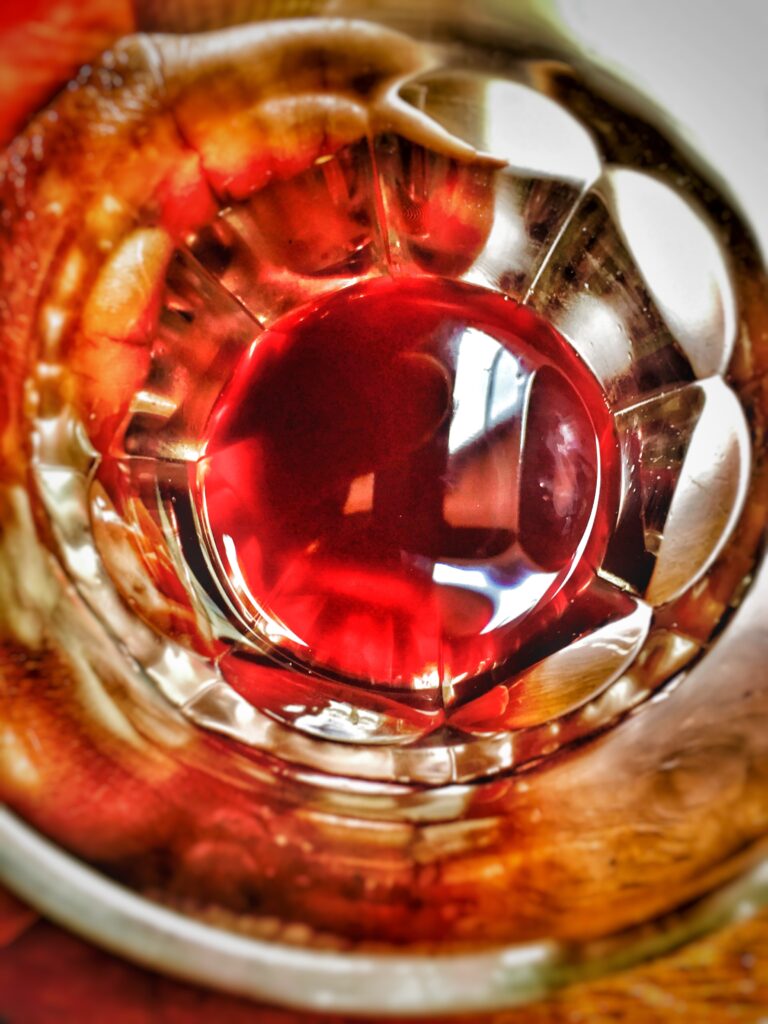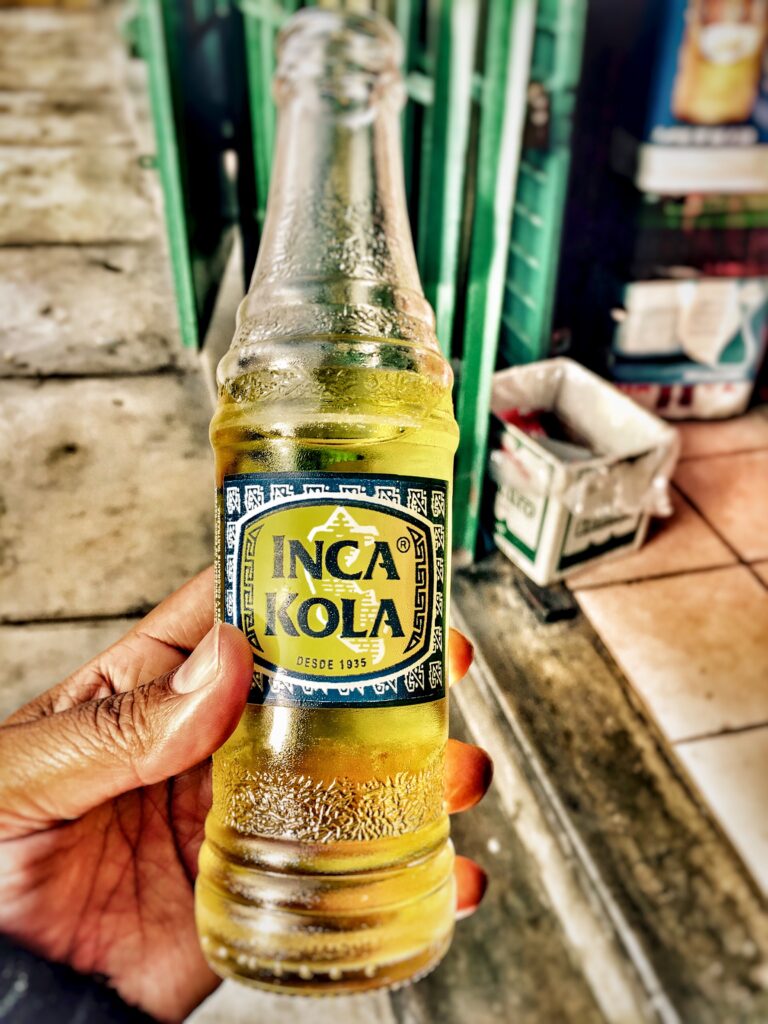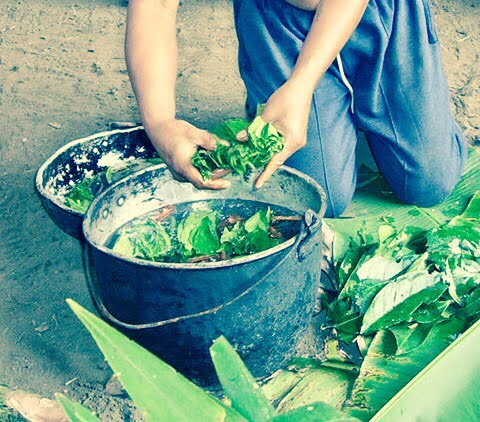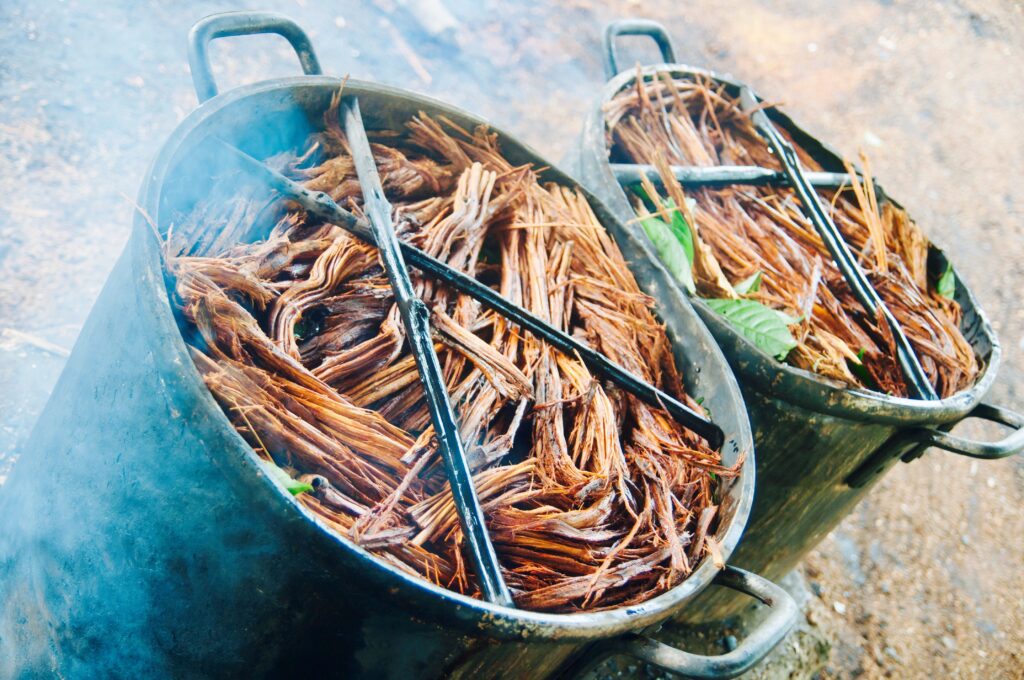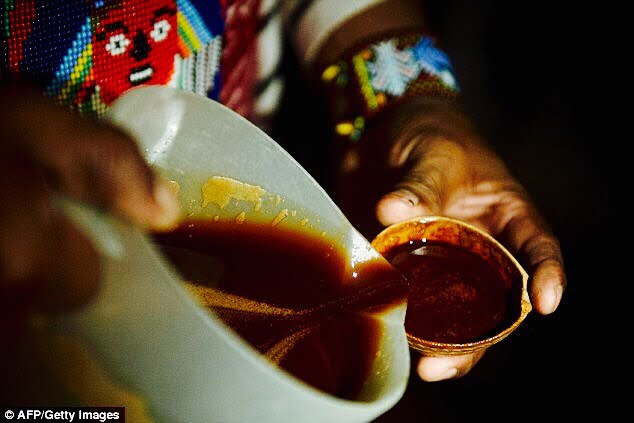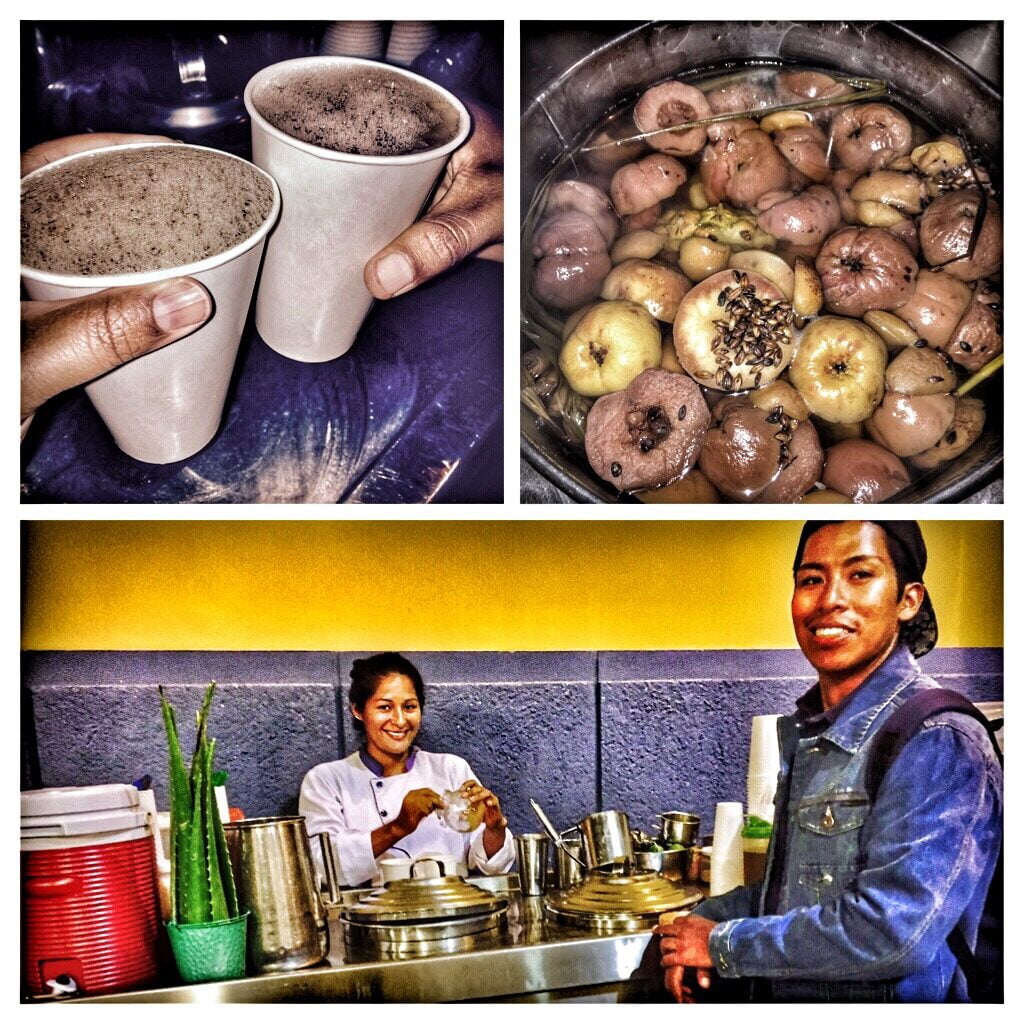 If fried comfort foods are your thing, any local pub or larger restaurant space will give you a smorgasbord of choices. Other great food pairings for drunken nights out are pretzels and mustard, pizza or burgers, but for my nights out I kept it as local as possible! Pickled pig feet were always a staple in my childhood cupboard. I was overjoyed to discover a version of them served in Juanito's bar, in Barranco, with chopped fresh onion.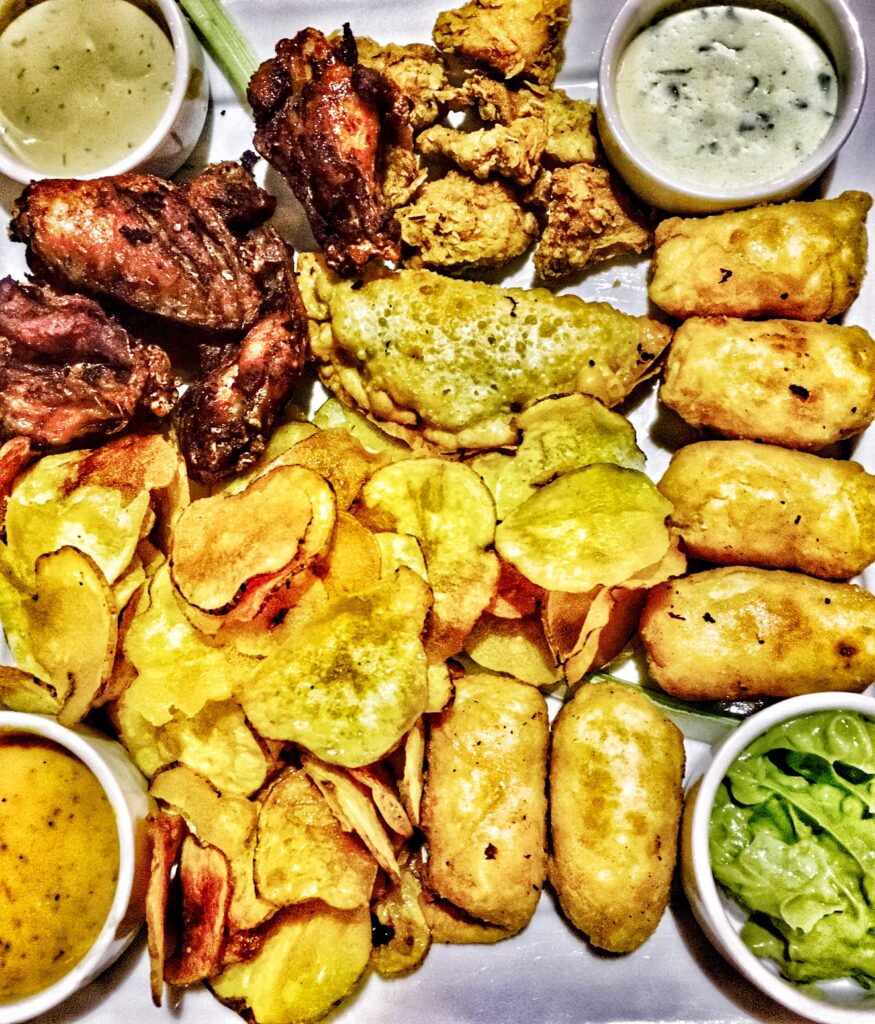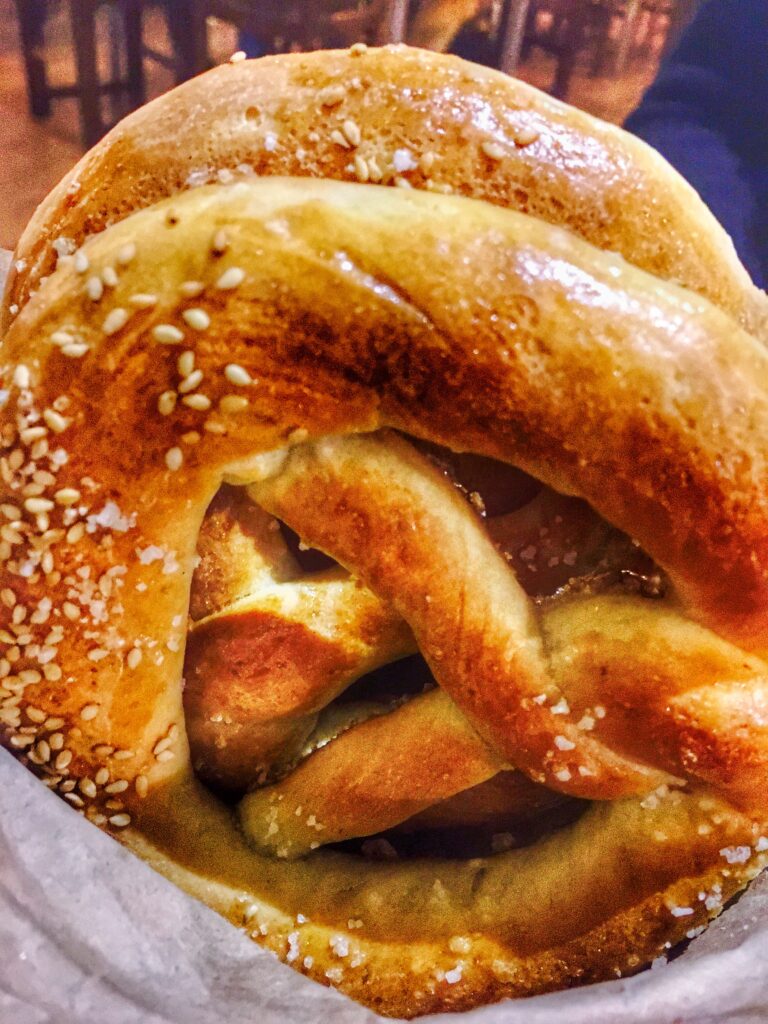 To satisfy your sweet tooth tackle the chocolate museum in downtown Cusco and try the DIY hot chocolate and the chocolate brownies! Fruit can also serve as an affordable and healthy dessert option and the tropical selections are many! Grab a kilo of passion fruit or citrus, or stock up on the largest avocados I've ever seen, fresh bread and cheese from the San Pedro markets. Head to the center of downtown and get your picnic on and poppin'!!