A dried, flakey substance the color of soured milk is chipping off of the cheeks of the taxi driver. I study his face further as he addresses the French couple behind me and I notice that the substance at one point today was also placed on his forehead and chin. His teeth are stained a deep brown as if he chewed a tootsie roll and got the sugary-chocolate all over his mouth. That color can only come from what I assume are years of the worst combination of poor (or zero) dental hygiene, too much coffee and cigarettes. The culprit, I discover later, is a combination of betel and coconut juice wrapped in a betel nut leaf. He's most certainly younger than I am and I wonder how soon it'll be before he'll lose what's left of his teeth or his ability to chew altogether.
The road is clear and the dark, rain-filled clouds meet the horizon. Burmese versions of Western pop hits blare from the speakers in the shared taxi as I stare out of the window. There are trees, plenty of them, but there's no jungle. Golden stupa tips peek from behind the tallest trees in the distance. I watch them twinkle as the skin on my face jiggles from the rumble of the engine. I drop my tunnel vision to look around, to study the dusty city.
Despite the wide presence of Buddhism in this city, roughly 40% of the population is actually Muslim. I'm walking the empty, wooden structures occupied over a century ago, thwarting giggles and double takes as I go. There are bronze statues erected for the Kings of old, one of them appears to have dreads and was famed for his quest to promote Buddhism and racial harmony. I raise an eyebrow at the irony.
On the way back from the day's excursions I complain internally about how filthy my clothes are. I've sweat through this white shirt more than once. Waiting to be ferried across the river, I fixate for a moment on a woman washing her clothes at the river bank that has visible petrol and rubbish floating on the surface. Gut check.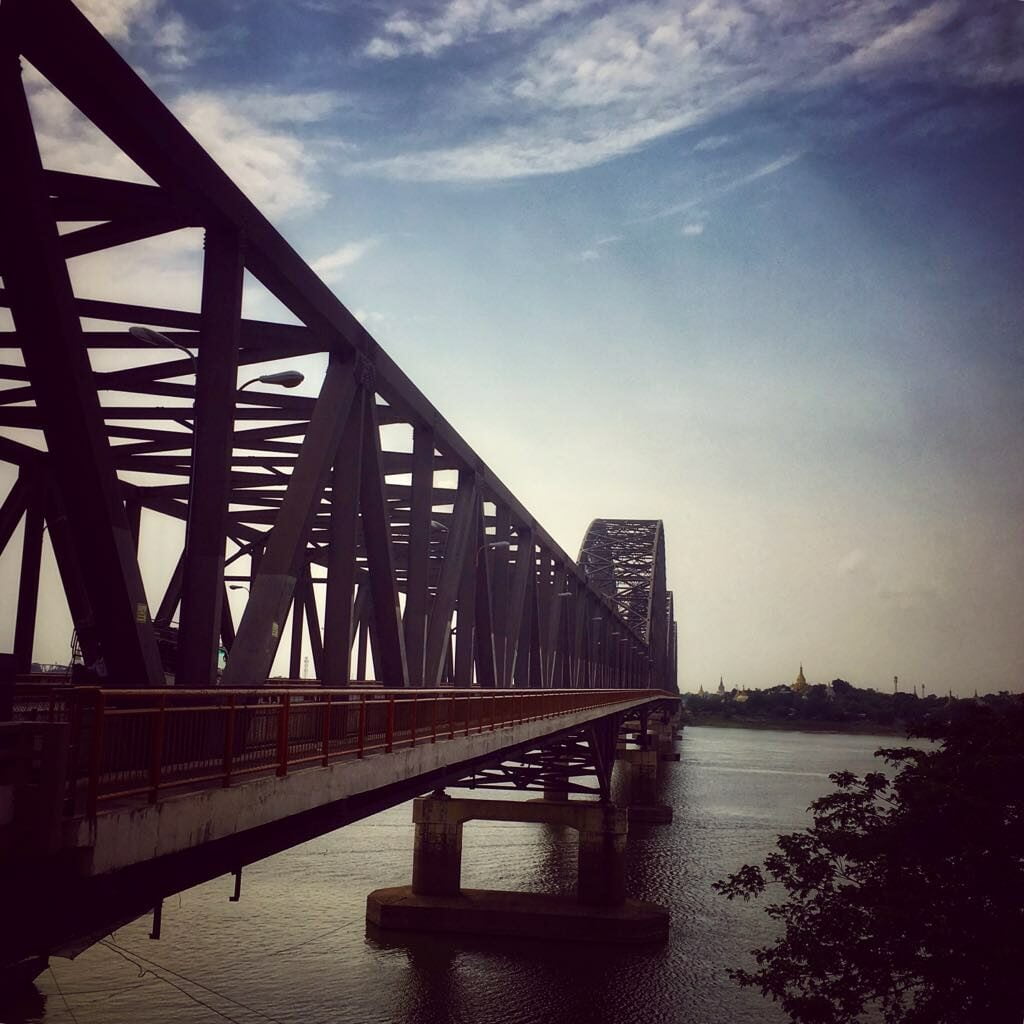 Welcome to Myanmar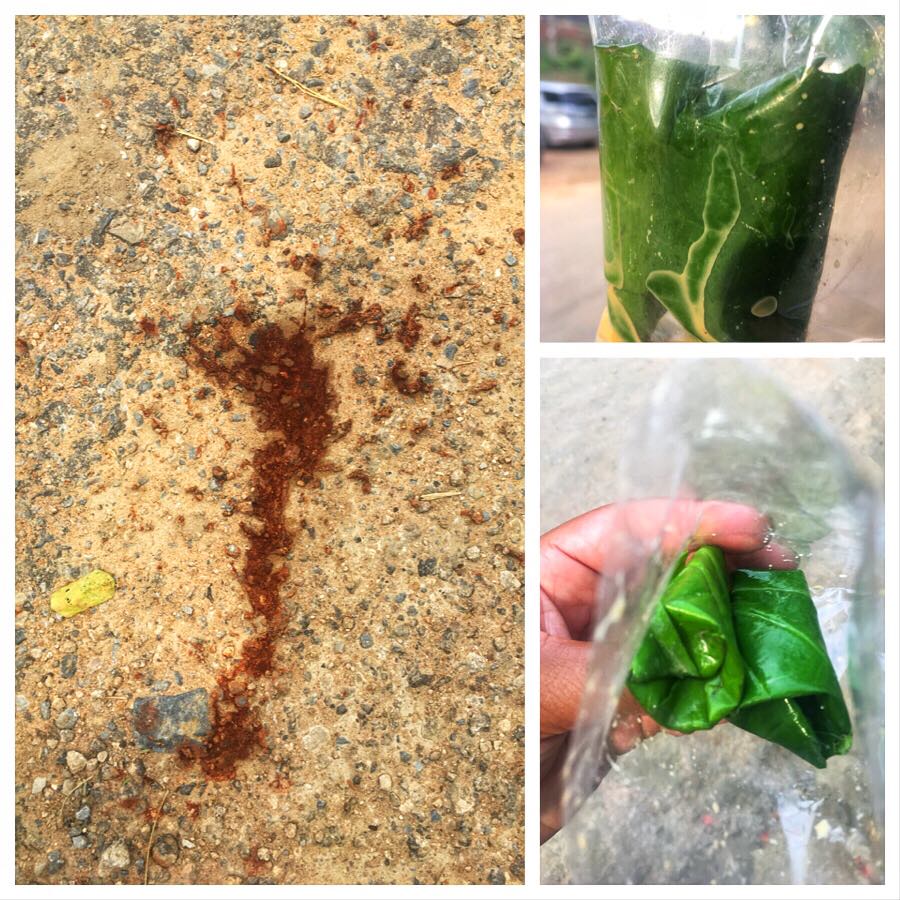 My eyes burn from all the dust and I have blackish slime on the tissue paper when I blow my nose. The archeological zone, known as Bagan, has more nature than the big city and far fewer people. The temperature increase, being five hours south of where I began, has caught my cranky mood off guard. With seven nights left of this leg of travel my body is tired, my clothes sweat-stained and my bags are covered in about a half dozen layers of dirt and dust. My inner gypsy is waving her white flag, desperate to be rescued. With another four to six months of travel to go, I admittedly place high expectations on my impending return to Europe. With friends and extended family spread throughout the European continent, my wallet as much as my brain is dependent on the slower pace I'll be able to achieve once I'm there.
I pull over and turn the key to 'off' on my rented e-bike. Temples dot the roadsides here in Bagan making them simple to find and explore without the use of a guide or a map. A man is sitting behind a wagon full of fresh mangoes bumping Ace of Base. It makes me chuckle as I put the kickstand down to disembark. I'm swarmed by the vendors selling pants in "my size" and try not to let the phrase irritate me as I approach the entrance of one of the largest temples I've seen thus far. I rid my feet of my shoes as not to be disrespectful in the presence of Buddha. But walking around on the hot sand and brick (not to mention the rocks–I've cut the bottom of my foot once already) puts me off. The majority of the temples I've passed have all been made of red brick, dry and cracked, like the air here. This one, however, has white walls and multiple stupa towers made of gold. Every temple has its own story in history and with over 2,000 temples in town, I settle for those that are the most interesting to me vs trying to see them all.
It's been three hours in the direct sunlight (40 Celsius) yet I continue to zoom around town. This e-bike is nifty but doesn't go above 40 miles per hour. I've been good about hydrating, but I'm feeling weak and can feel the tickle of light-headedness on the back of my neck. I call it a day and head to a sushi restaurant I've marked on maps.me in hopes of air conditioning, a western-style toilet and WiFi to get caught up on communications. I get lost twice and on the third attempt to locate the place I notice a decent looking family-owned restaurant and decide to pull over. I order sweet and sour, fried noodles and am gifted a bowl of fresh cut, ripe mango, and a garlic-pepper soup. The flavors of the soup shock my tastebuds and motivate my elbow to bend again and again in the direction of my mouth until the flavorful liquid is gone. Back at the Guesthouse, I'm showering the day's dust and sweat from my skin. Three pairs of reptilian eyes watch me from the ceiling as I do. The Geckos come in through the ventilation fan during the day to sleep, but they're gone an hour before sunset.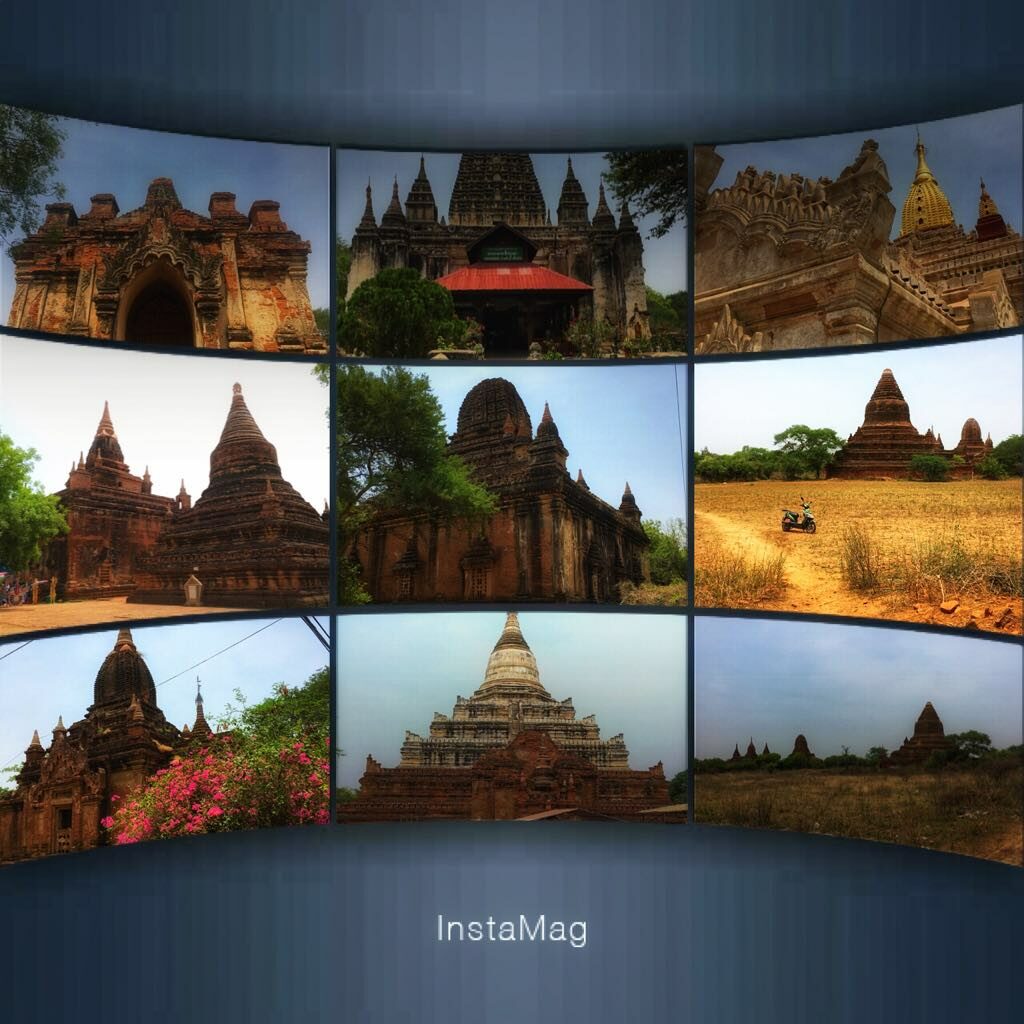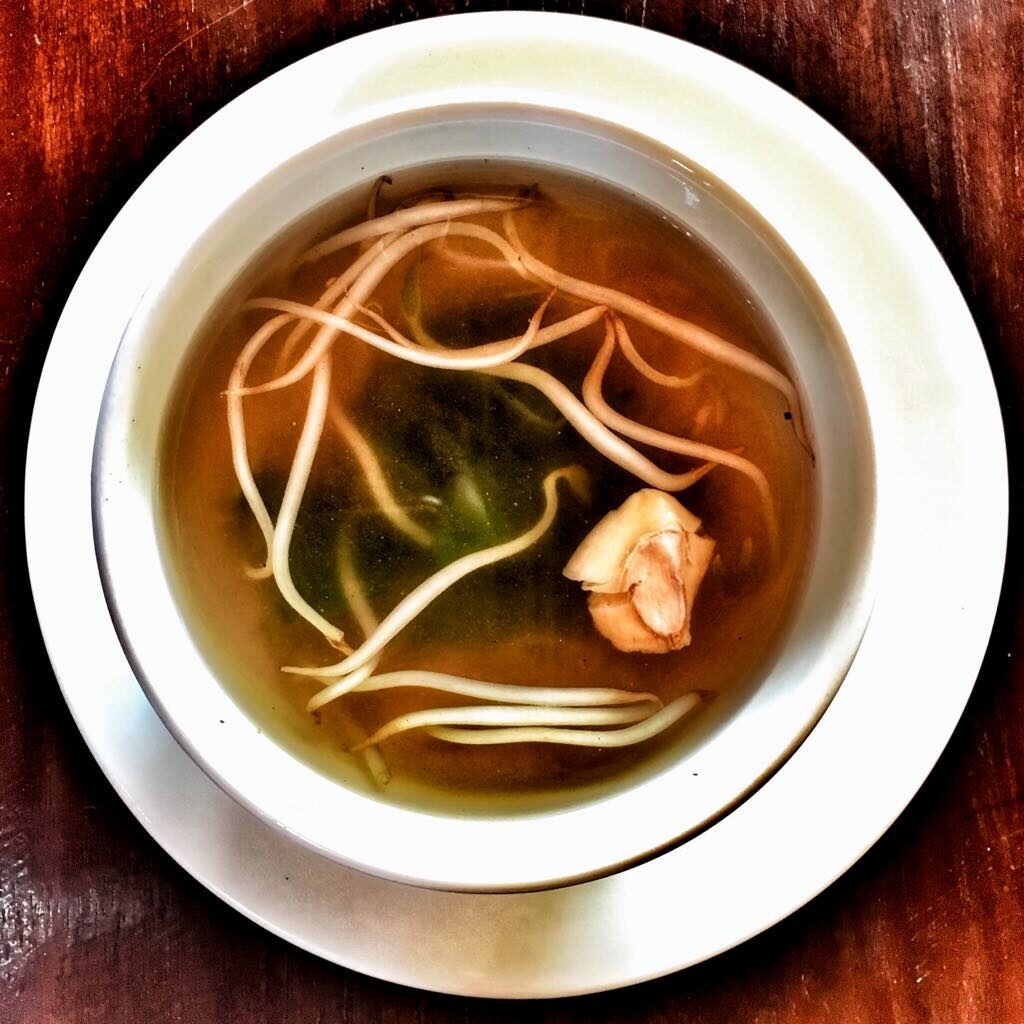 The puddle-jumper plane makes a sharp turn as it ascends to 19,000 feet. The tin roofs and gold leaf tops of the scattered temples are blinding in the sunlight. I squint, but do not look away. This view of the town is preferred over the dust-filled reality from the ground. My eyes have felt tired since arriving in Myanmar, I blame the excess dust for that too. Now with two flights left (including the one I'm on) I'm feeling worn. Not like an old sofa with runs in the fabric from usage, but like an old, black leather jacket; flexible in all the right ways, form-fitting. Contradictory to that emotion I'm also feeling paper thin; my tolerance and patience flattened to almost nothing at all. Burmese seem to enjoy yelling in inappropriate places as much as they do spitting (or dribbling) out the burnt red beetle-nut juice mixed with saliva they chew on constantly throughout the day. Cranking up the volume on my headphones another two notches to drown out the man behind me yelling into his cell phone, I fight the urge to explain that it's a microphone, therefore his voice will already be amplified through the receiver.
I'm spent, entirely. The rogue mosquitoes biting my lips, knuckles and scalp; the itch of the venom beneath my skin disturbing my already restless sleep. Catching the contrast of geckos at night as they slither high on the walls just before dawn. The power outages, inconsistent and poor WiFi networks and the oily, bland food. It's humid here, yet my skin feels dry. I'm craving every food nearly impossible to find here: cottage cheese, peaches, sour cream, celery, ranch dressing, avocado on toast. Shuffling through the list of artists on my iTunes I settle on a favorite, Childish Gambino. The captain alerts the plane full of passengers that we are making our descent into Yangon. I crank the volume two more notches, slouch down on my window seat and grin; one more flight to go.