Two days into exploring Lima and I'm already feeling like a local! A San Diego native, Latin culture is unavoidably mixed into my favorite roots, second only to my Asian influences. Being the far South is a personal dream come true. The history, food, beaches, colors, and smiling, friendly faces some of the anticipated highlights. Street art is supported here and the streets themselves, depending on where you are, are filled with musicians or artisans chasing their passion with every spare moment allowed.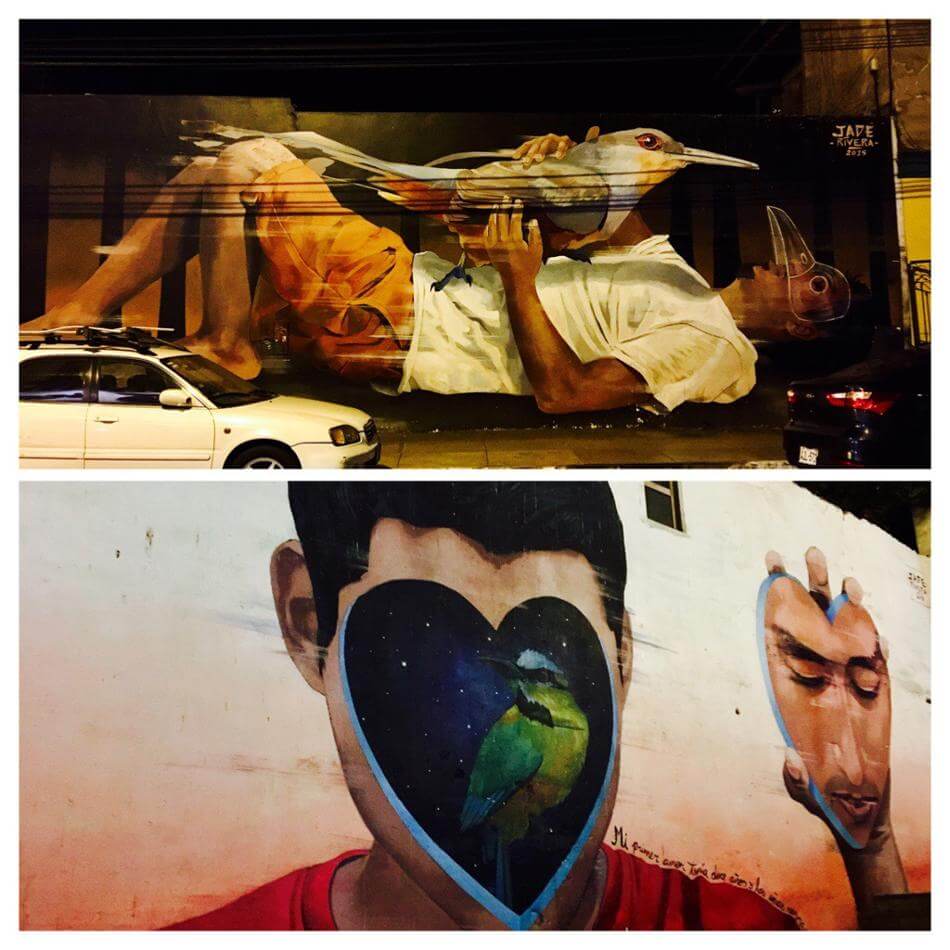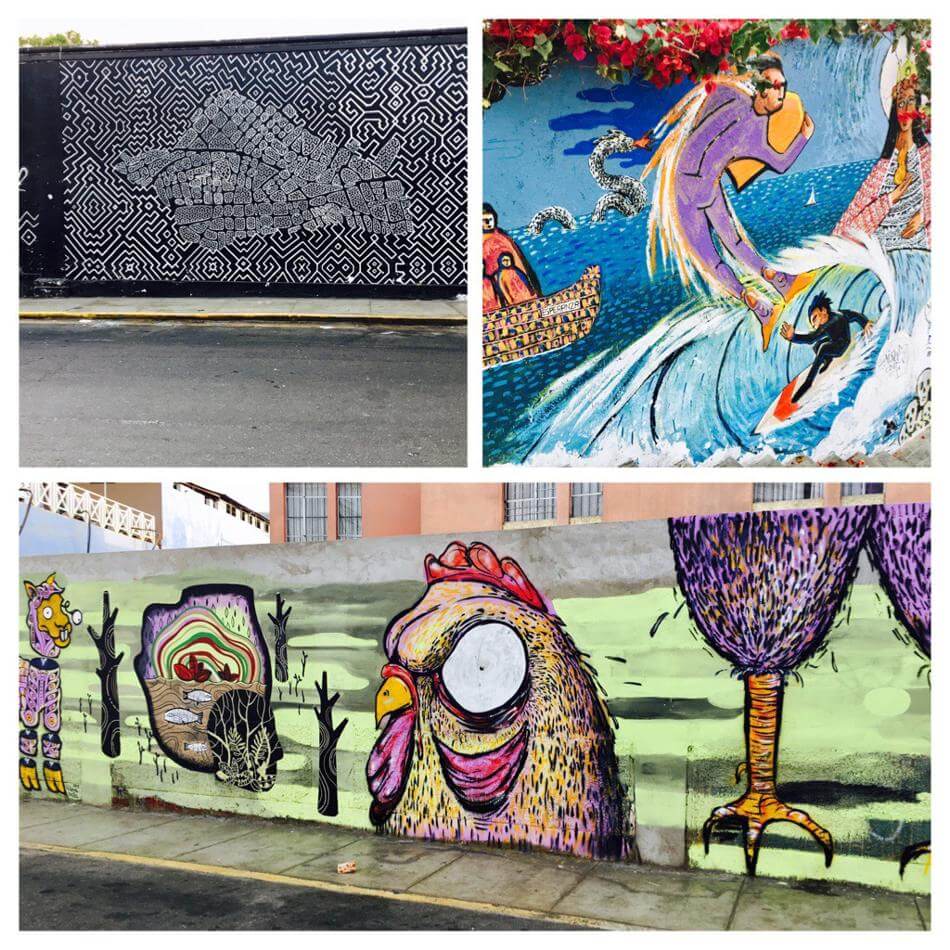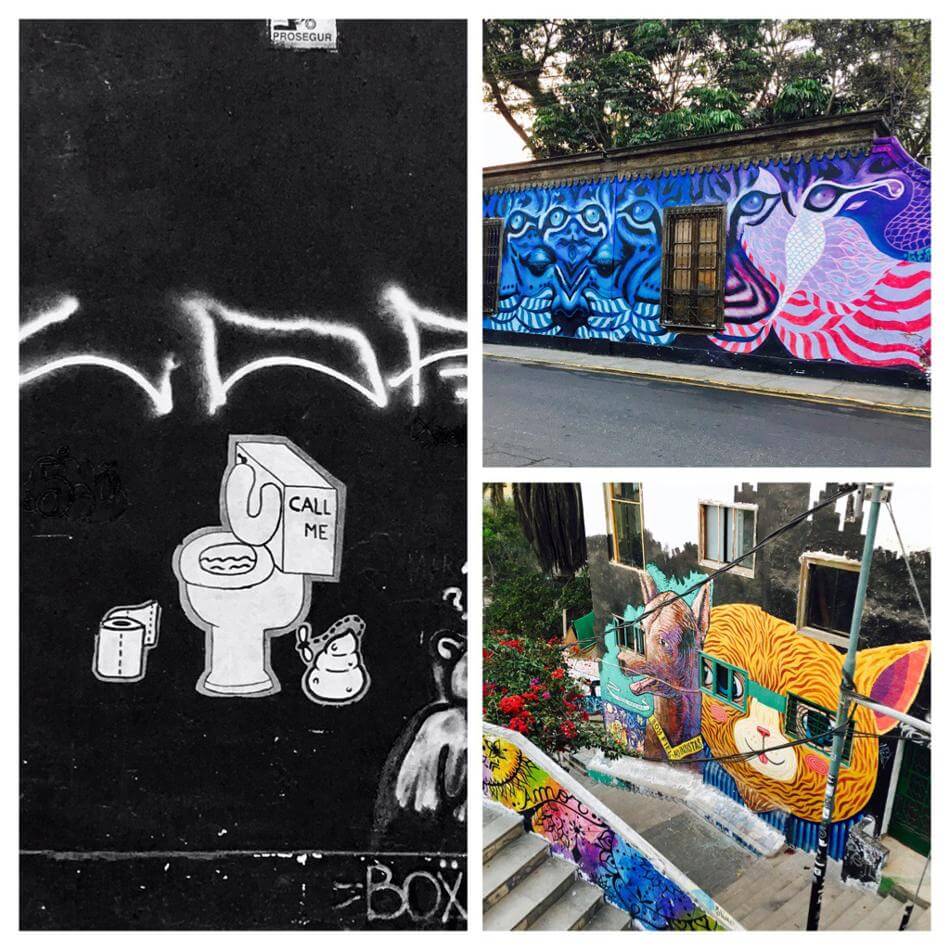 Businesses have begun to sniff me out, coming in solo, taking pictures of everything and asking one too many questions about ingredients, preparation styles, and historical pretenses. I'm doing my best to blend in with the influx of backpackers strolling through the city streets as Peru gears up for peak season. There are female police officers, chefs, artists, and business owners mixed among the masses. Any small job has an employee and tips are not only expected but often requested. The contrast of the city streets and the Incan ruins that litter the high hills is unreal. Huge boulders appear almost out of oblivion as I walk down avenue after avenue.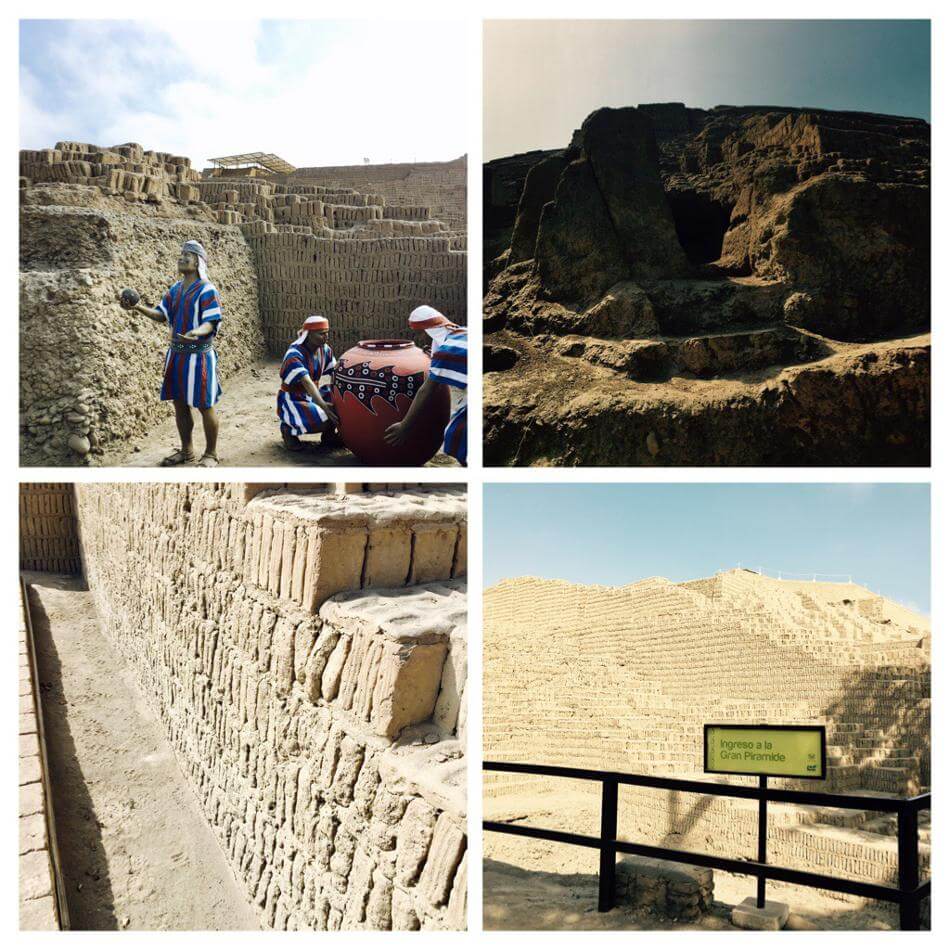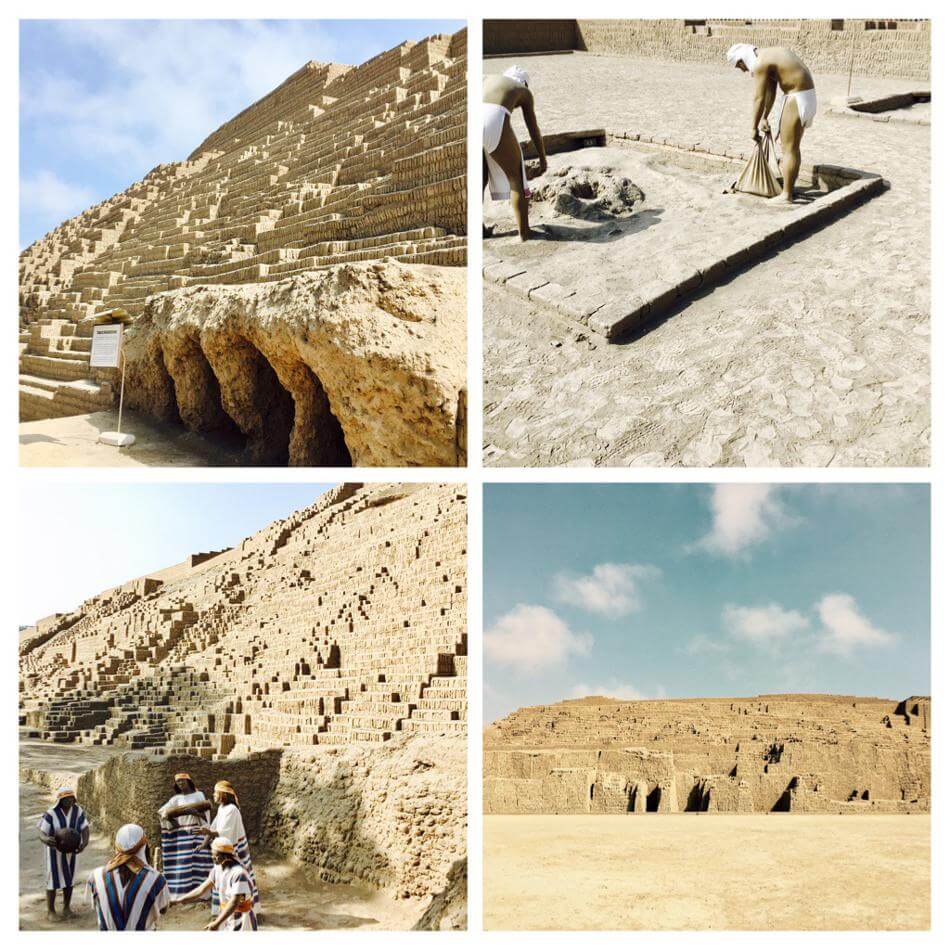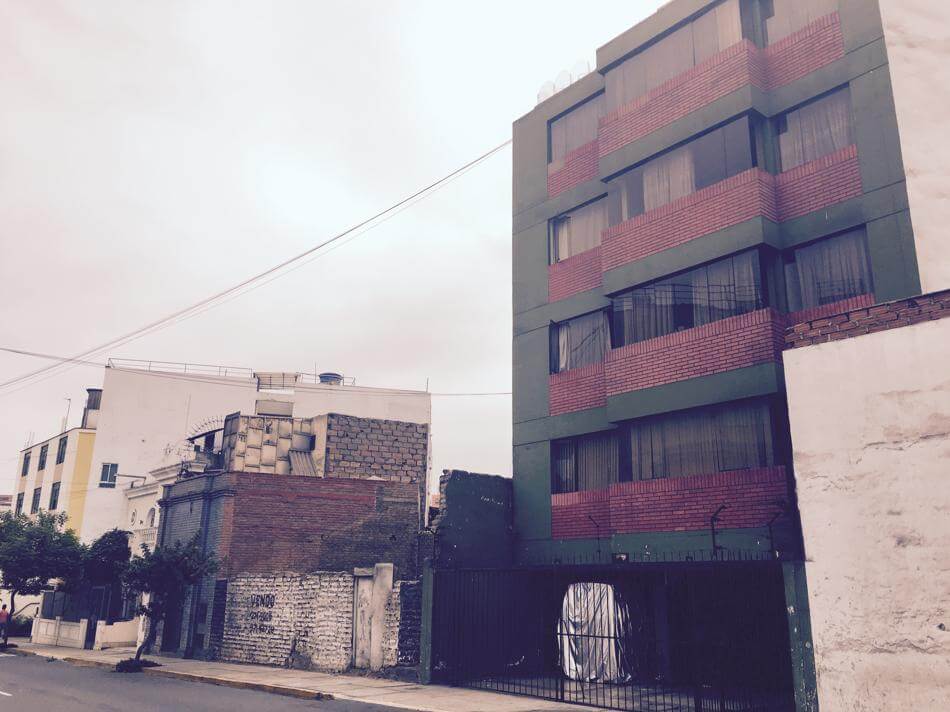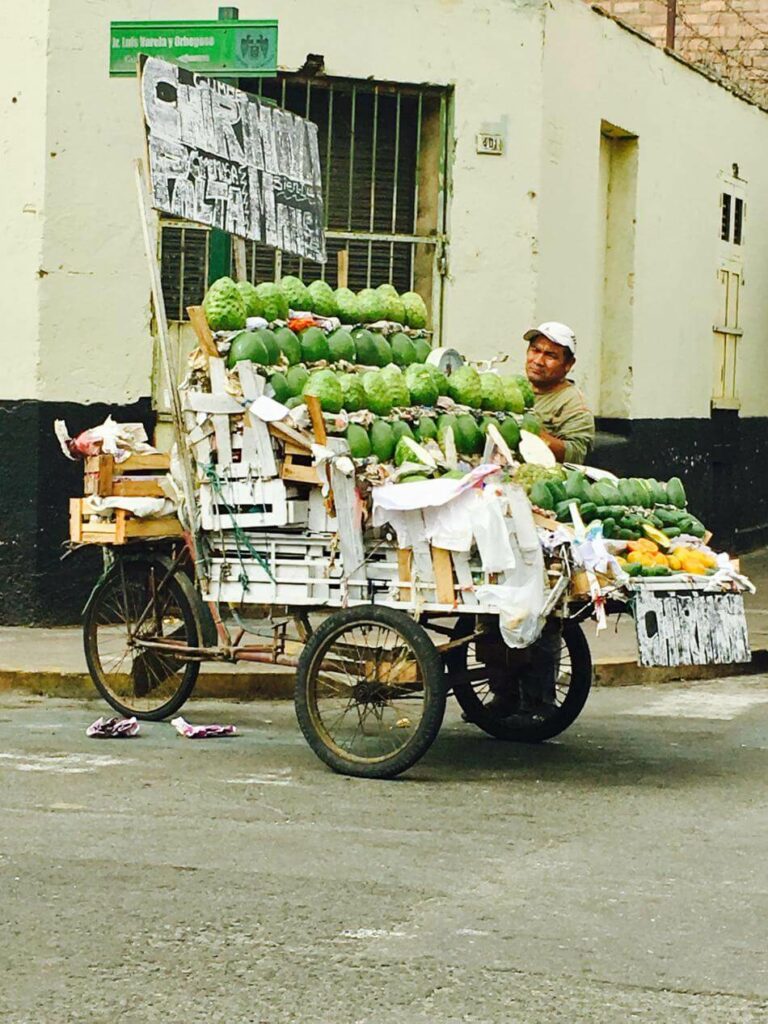 Thirsty for knowledge about the original indigenous people of these seashores, long before the Incan Empire conquered them all and the common day to day features of local living. Ancient civilizations like the Wari, Ychusma, and the Limas existed first, worshipping the sea and the creatures in it that represent the beauty, power, and mystery of the salty giver of life.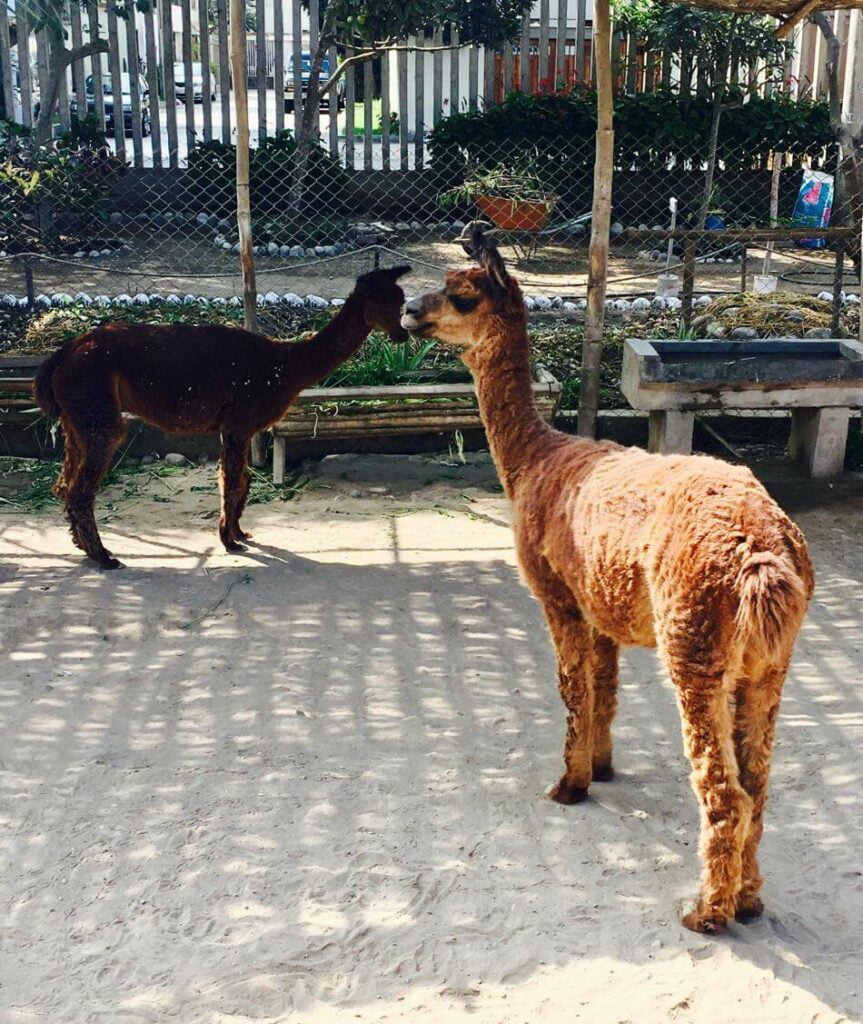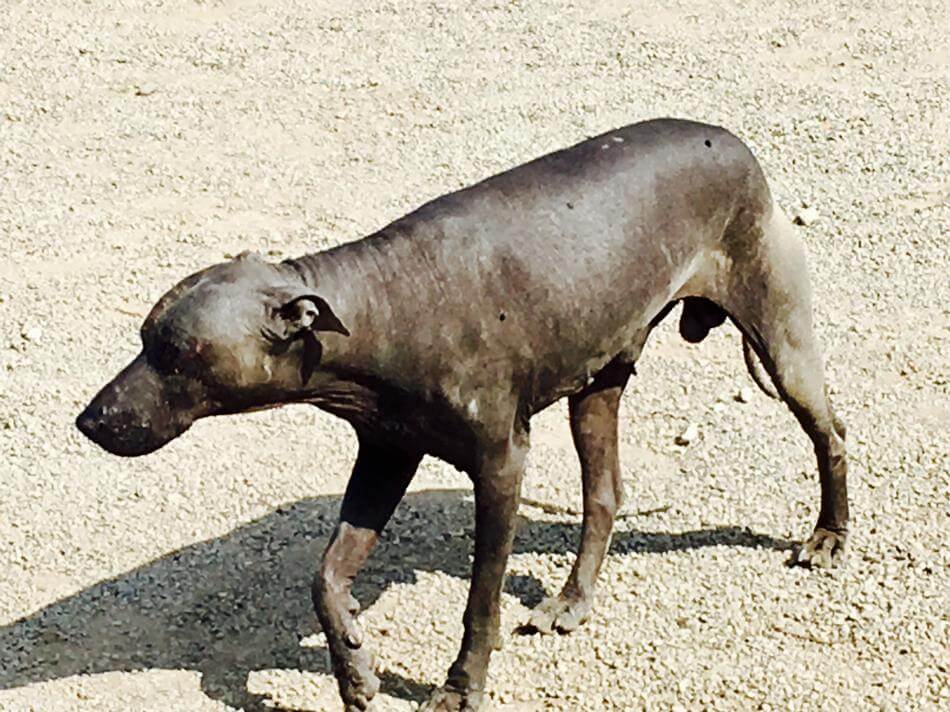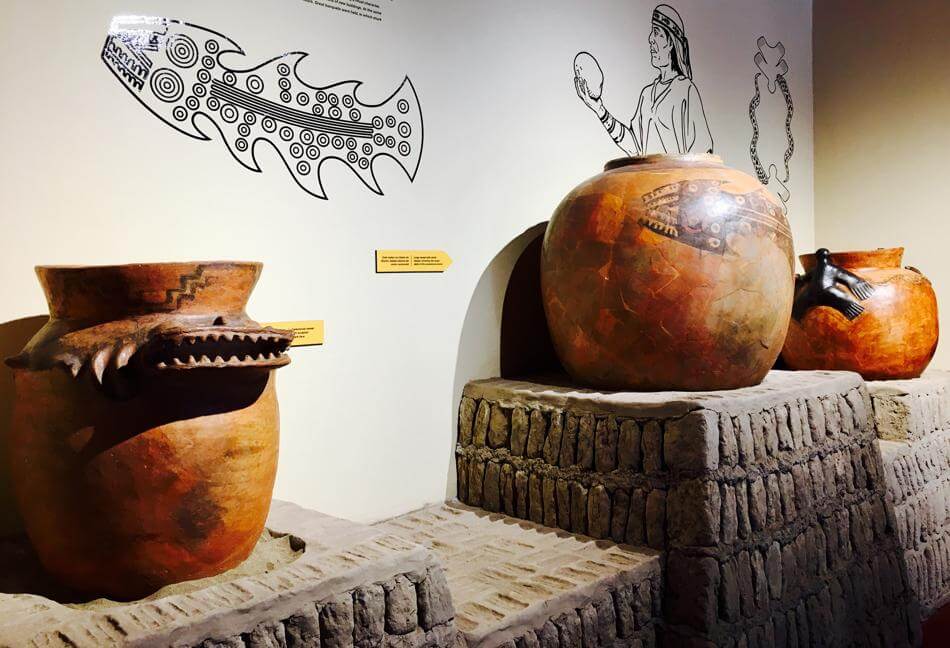 Miraflores with its beautiful parks (and lazing, stray cats) has several western attributes, namely fast food chains like Popeye's and MickyDs, but is comfortable. Families, couples, lovers and even singles congregate having picnics, reading books or sharing kisses perfectly coupled with passionate embraces. Barranco, a town over and my personal favorite, is full of youth and offers more hole-in-the-wall opportunities for food and culture. The main square reminds me of Seville, which stole my heart so many years ago. Hunting for a place to put my new roots, I make a mental note of how enchanting this city is and what it stirs in me as a result.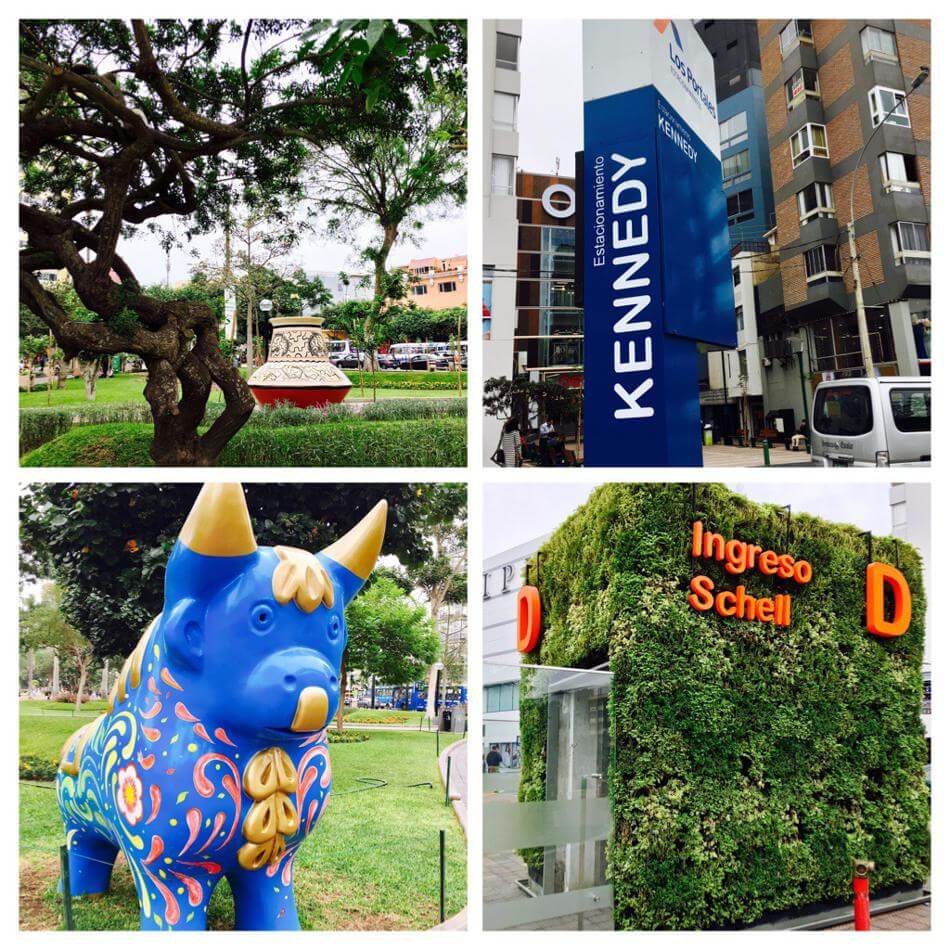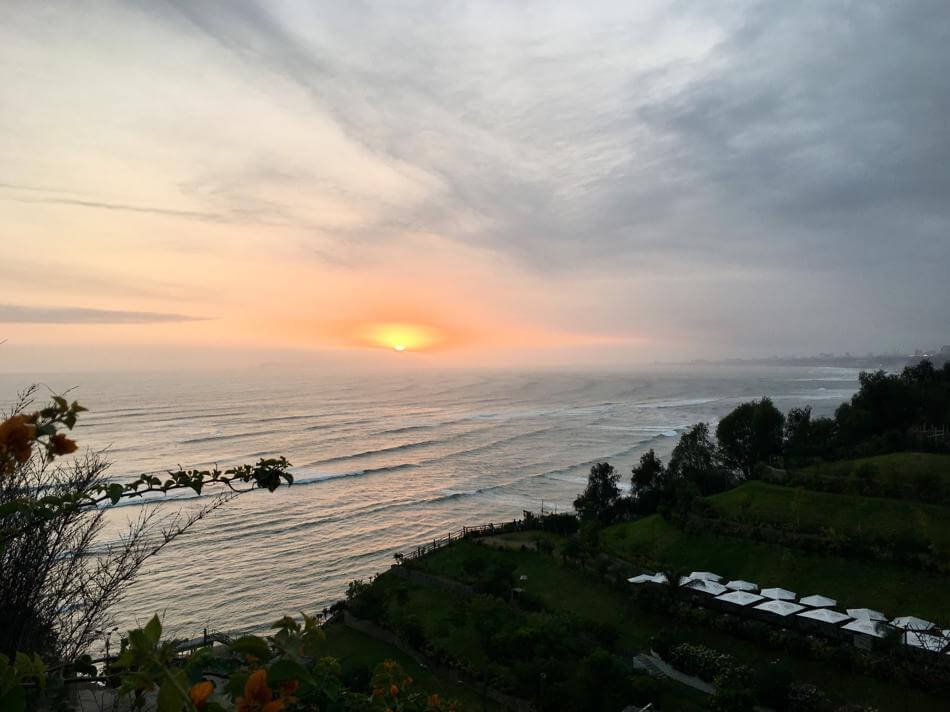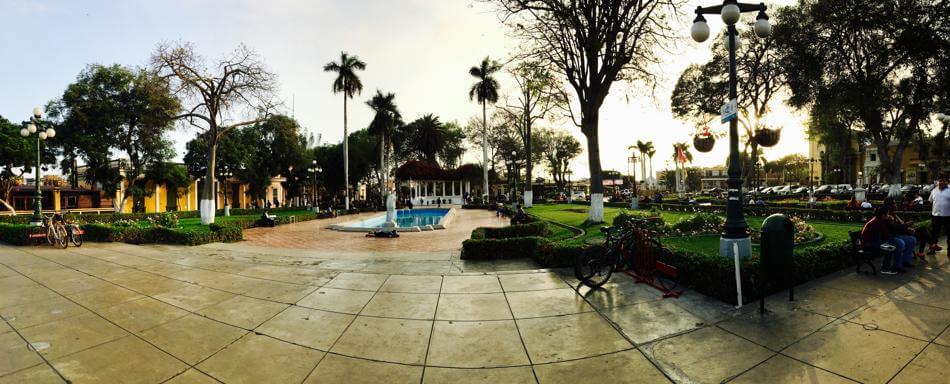 I step off of the plane in Cusco city, 3400 meters (11,154 ft) above sea level, and within minutes struggle to inhale deeply enough to satisfy my lungs. The altitude weighing heavy on my chest I attempt to put it out of mind; thoughts are things after all. The city itself is picturesque with steep hills and low valleys. Frozen in time, the locals dress in classic fashions carry around baby llamas or sheep. They are willing and ready to pose for photos at a price. The group purposely spends time outdoors walking around to acclimate as best we can before the treks start in two days, Lares and the Inca trail respectively.
We pass stores that repeat themselves one after another; three sunglass shops in a row followed by four cellphone shops in a row, etc. The main square drips with colonial buildings-runoff from the Spanish invasion so many decades back. Woman carrying children, merchandise for sale and even animals on their backs in traditional wraps made of sheep, llama or alpaca wool. Restaurants compete for your business promising free drinks and deep discounts on food purchases. Some retailers multi-task their way through the slow season offering combinations for lunch and a tattoo or piercing.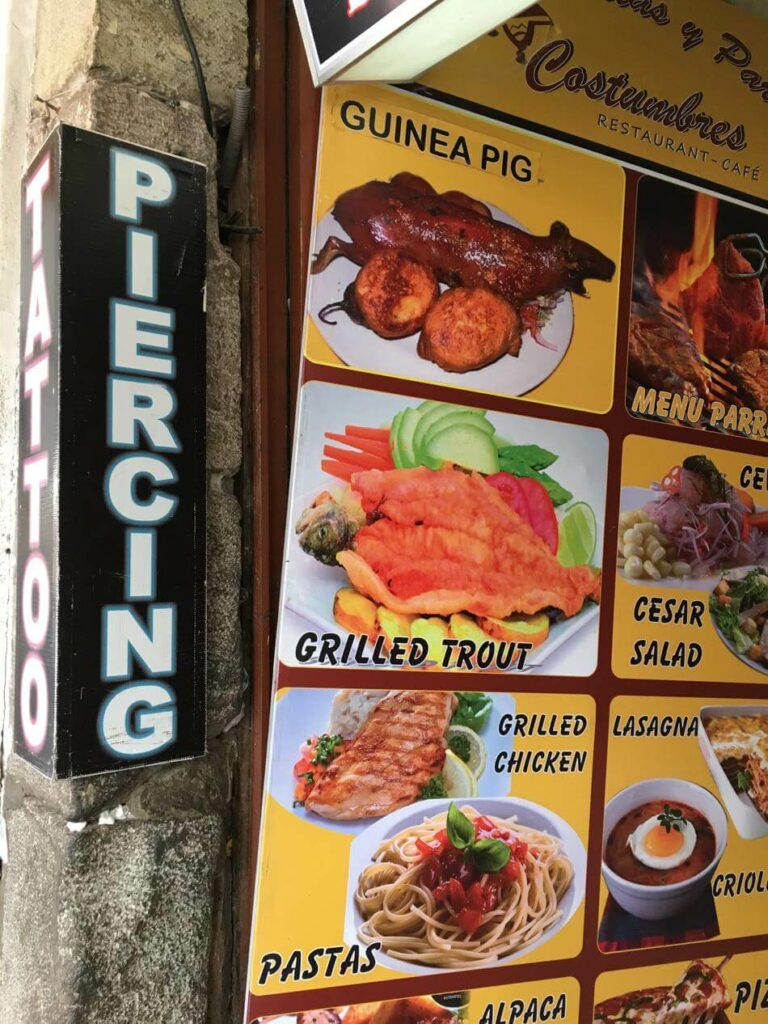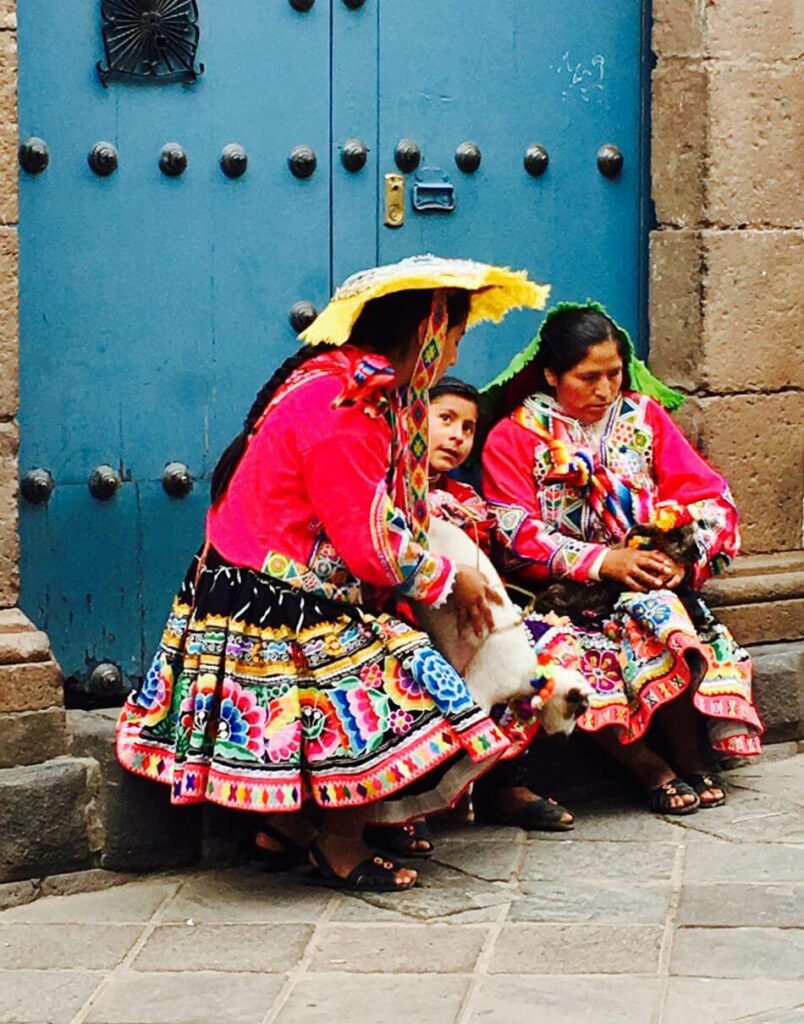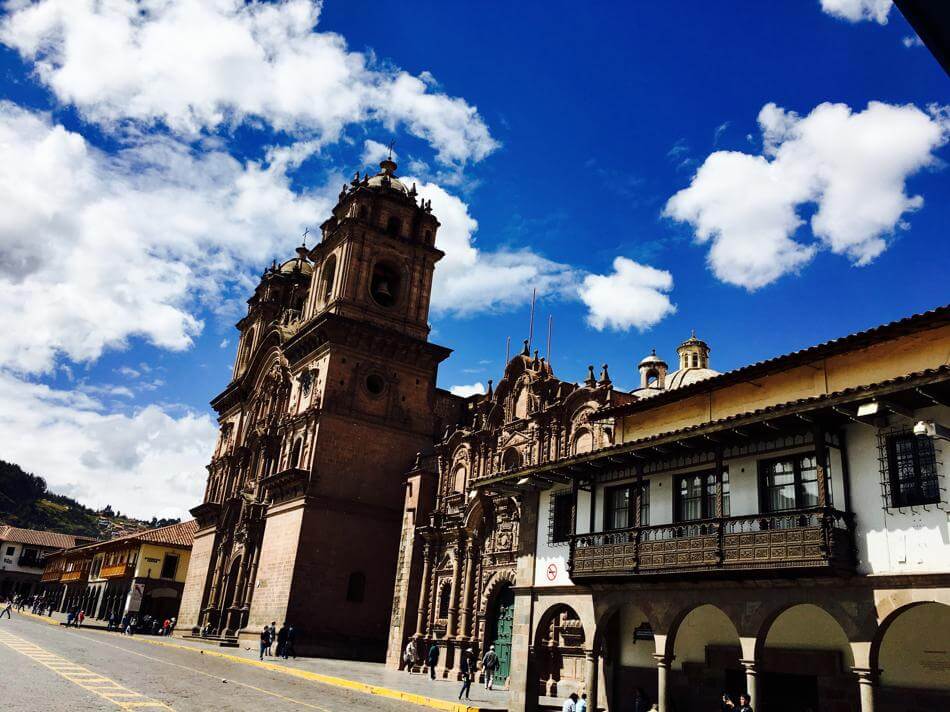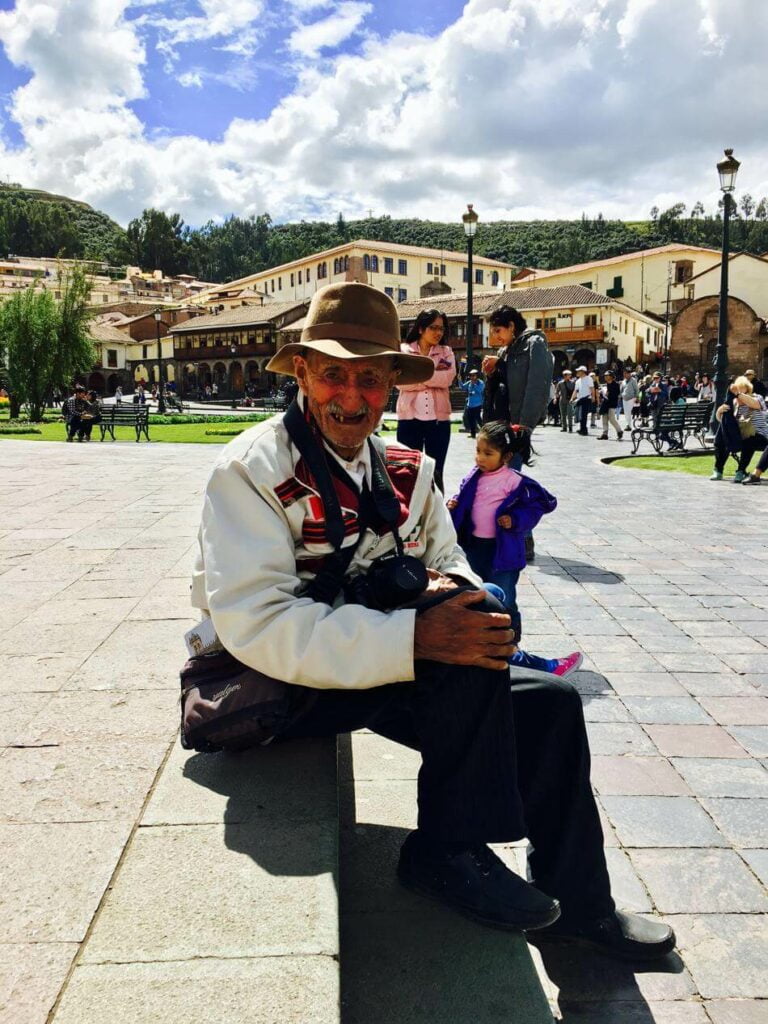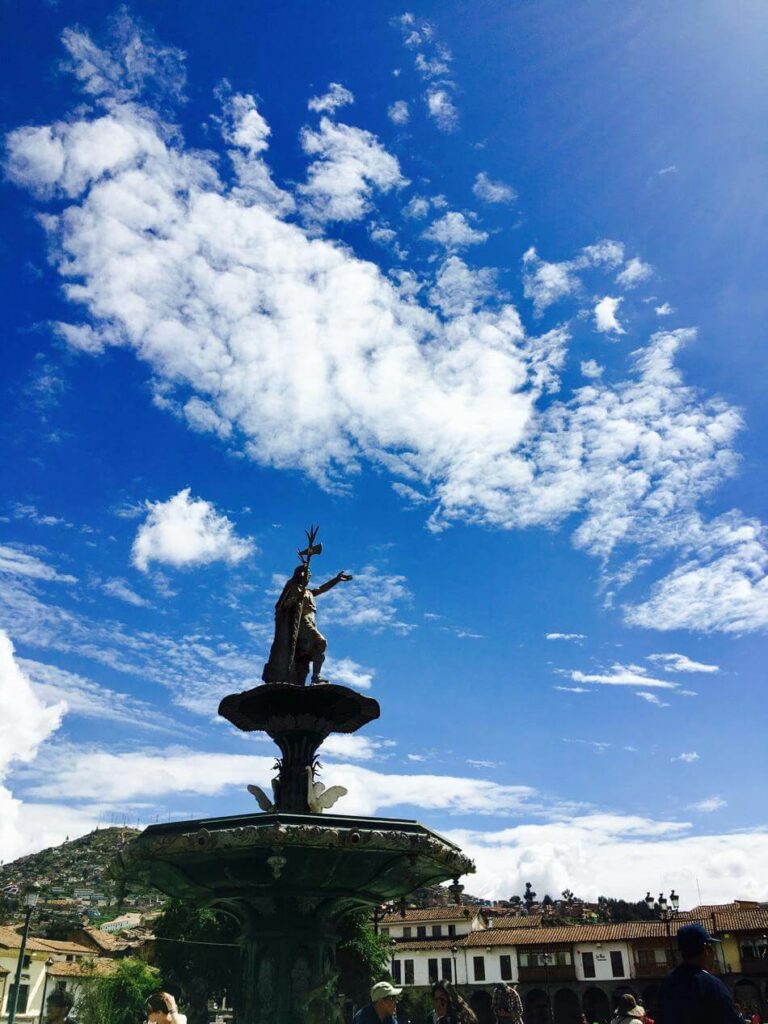 The group stopped in the San Pedro markets for last minute shopping. I was hoping upon hope for a handful more of cultural exchanges. The market is celebrating their anniversary and the place is packed with locals eating dishes the size of their torso, rippling plastic flags as decoration fanning the smoke from the burners. My eyes expand in delight as row upon row of food ports, souvenirs and even antiques greet our entry. The unique combination of things makes for a memorable olfactory experience as I snake through the crowd to peruse the artisan jewelry and handmade wools. The end of what I pledge not to be the first and last time I visit this country is coming to a rapid close. The scenery and history I take with me fueling my hopes for a return in the near future.