Would you go solo female traveling in Madeira? When I share with my "adventuresses-in-training" that I did, they have one common question. How did you manage to see so much of Madeira without a car and all by yourself?
A little back story: I've lived abroad (born Black-American) for almost a decade—six months of those with access to a motorbike vs a vehicle. Naturally, I giggle a bit in my head as a response because I'm so used to the actual answer. I'd default to the basic conclusion for you now, but I'll be more courteous than that. This blog is meant to function as a quasi-travel guide, after all, so here's the tea…
I spent 4 days as a solo female traveling in Madeira without a car. If you want to know where I went, how I got there, and how unforgettably fun it was, then keep reading.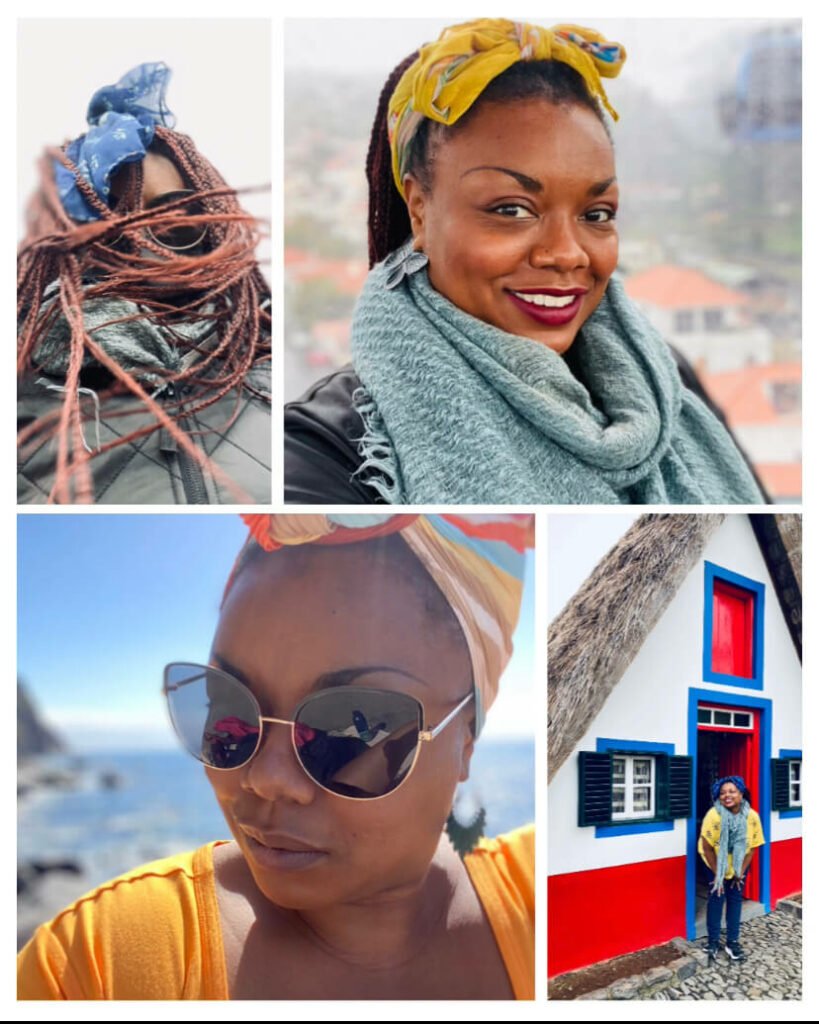 Solo female traveling in Madeira
Traveling as a solo female still sits high atop many females' bucket lists. Timing, finances, and a lack of courage are the usual suspect deterrents. As an experienced solo female traveler, I aim to inspire women from all backgrounds, body shapes, and ethnicities to get out there and explore more. Even if that means going alone.
But the solo female travel movement is gaining momentum, yet. And more women have taken to the skies, passport in hand, and solo. I adore making the acquaintance of other solo traveling females whilst adventuring. The stories of how they began solo traveling are never boring. And building a global network of badass females is plain good for the soul.
I didn't get the opportunity to cross paths with other solo female travelers on the island. But I did learn a few things about how best to spend 4 days solo female traveling in Madeira.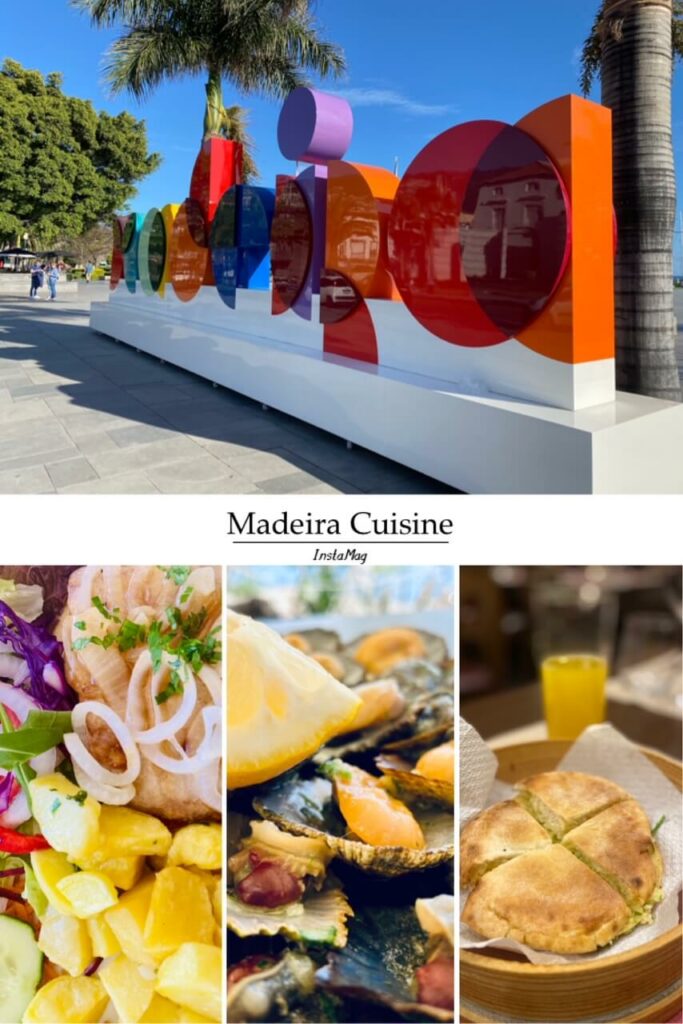 Madeira travel restrictions
At the time, pandemic travel restrictions were still in place on the island. That meant that all arriving air travelers were required to show proof of full vaccination, proof of a booster, negative rapid-antigen, or PCR test. Or, of course, proper proof of Covid recovery in the last six months. Social distancing practices were also in place inside airports, hotels, and restaurants.
Masks were expected to be worn on public transport and in enclosed spaces. The mask mandate is extended until mid-May (2022) so many public spaces and businesses will still expect to see you wearing them up until that point.
As of the publishing of this blog, there are currently no restrictions on the entry for travelers. This is to say that all eligible visitors regardless of vaccination status are welcome as tourists. This extends to port and overland arrivals as well.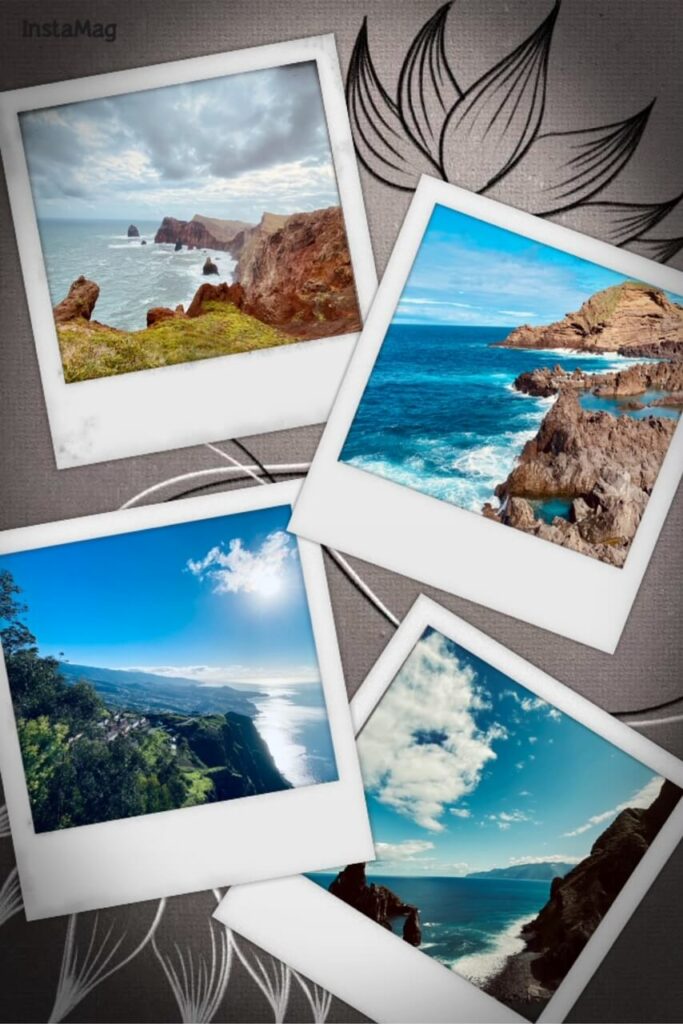 How fun is solo female traveling in Madeira?
Welp, depending on the weather, solo female traveling in Madeira can be a blast. The weather on the island is unpredictable and if you think the weather app you have is always correct, you'll be stunned. What begins as a rainy day with high winds can end up being sunny with cobalt blue skies by late afternoon. And vice versa.
Pack a retractable umbrella and foldable raincoat for those day trips, just in case, and pack in layers to easily adjust your body temp as needed.
Having gotten rained out for a day and half of my 4-day adventure, having flexibility with my activities as necessary. The traditional wicker baskets, for example, weren't operating in the downpour that greeted my arrival. And unfortunately for me, my schedule didn't have enough wiggle room to accommodate the activity within its operating hours. But, here's to having adventurous excuses to return.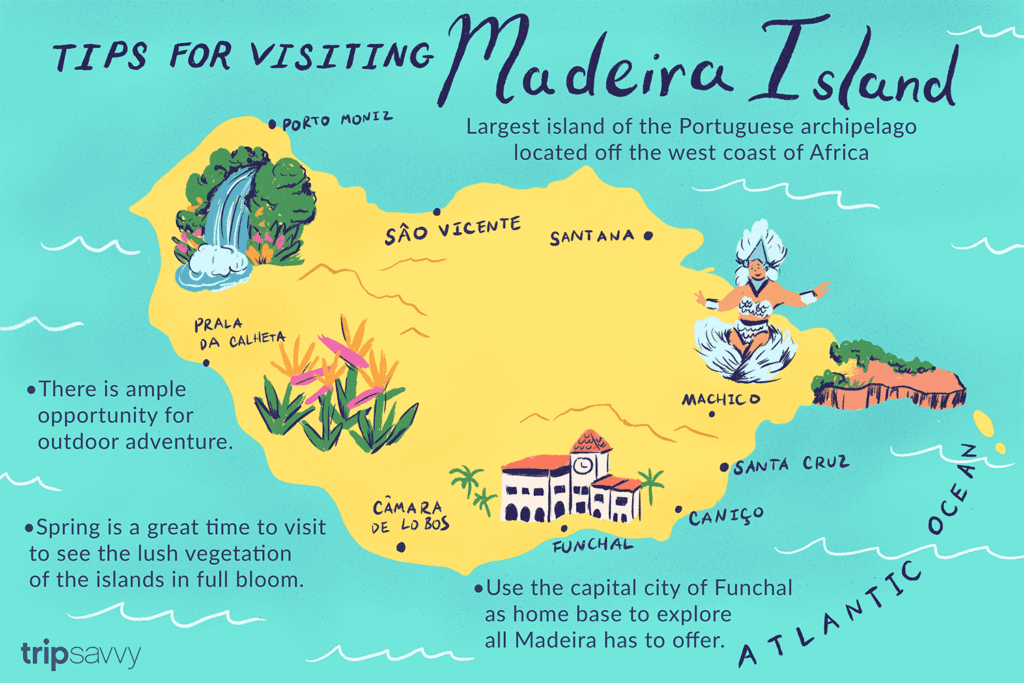 Another amazing activity the weather foiled for my adventure was the famous Madeira Levadas. The ancient water ducts built on the island now serve as hundreds of nature-infused hiking trails. These water paths actively function on the island and during heavy rains can flood and therefore are not recommended for those unfamiliar with the trails.
I did manage to get a day or two of decent sunshine, though. And spent the majority of it visiting an off-the-beaten-path location on the island that I will discuss in more detail later on. For now, let's dive into how I managed to visit the majority of Madeira without a car.
Solo traveling in Madeira without a car
The easiest way to get around when solo traveling is public transportation. Or using the two limbs attached to the lower half of your body. Understanding that this is able body privilege, I will highlight that the tips in this travel guide do cater to the able-bodied. That is not to say, however, that the sights visited are not fully equipped to cater to physically disabled persons.
That being said, the easiest way to solo travel in Madeira without a car is to stay in a localized area on the island. I recommend Funchal. As the capital city, it's well connected to the airport and outwardly to other areas of the island. The importance of the latter is for scheduling/planning day trips/tours. I'll dive more into that aspect in a bit. But first, let's talk about Funchal.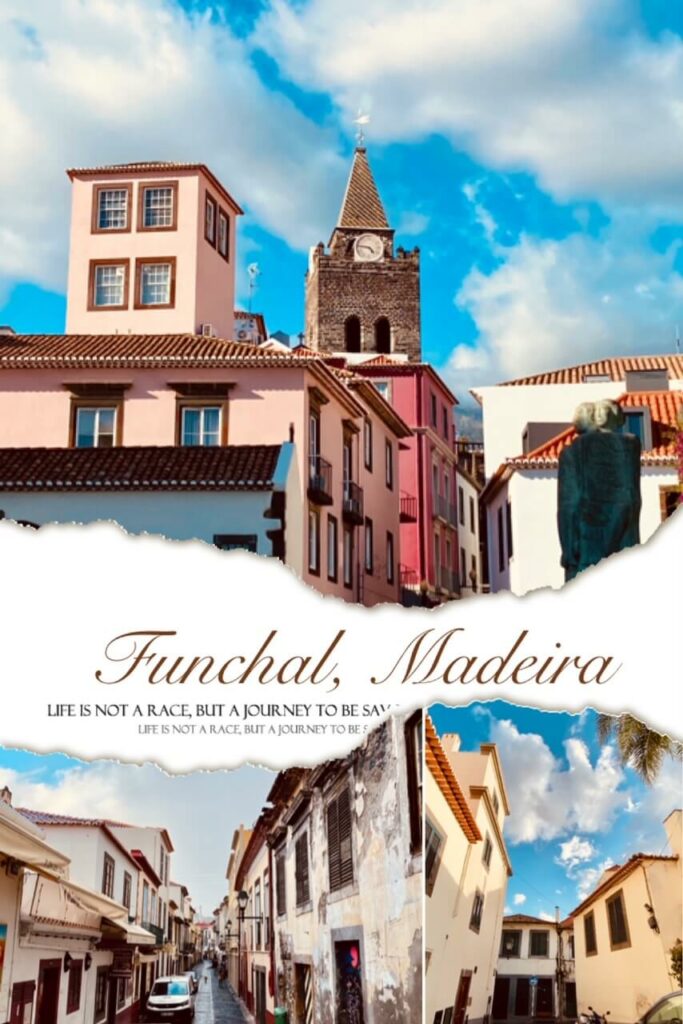 Most things transpire in Funchal. It's walkable, dripping in history, and smells of Bolo de Caco. This garlic bread, if you like garlic, will haunt you when you can't get your hands on it. Eateries abound, museums are at the ready, and the cable car to Monte waits for you.
There are taxis available on the island, but the "Uber-Esque" taxi-driving service is known as Bolt. Download the app and order the car service if/when needed using your credit card to pay. Otherwise, lean on the public bus transportation system. It's well connected considering the size of the island, they are majorly affordable for those budget travelers, and super fun for adventure lovers. Riding in one makes for an experience as the drivers navigate tiny roads up and down the steep hillsides.
The best way to see as much of the island as possible in 4 days, though, is to reserve your seat on a day tour.
Cover more ground with day tours
There's no shortage of tour companies on the island. Each of them is eager to welcome you (and your wallet) in the wake of the pandemic. Take the hassle out of planning the detailed logistics of an outing by reserving day tours. This idea is suitable for all types of travelers but serves as my solo female travelers' secret weapon. When it comes to exploring a country in a short time and making international friends, day tours are the way to go.
I lean on Viator when planning day tours in two helpful ways. First I use it as guidance for what to see in a new country/city. I research which day tours are being offered, and then decide to make it a solo event if manageable. Or, and secondly, I'll book day tours outright and worry less about planning and logistics for the day.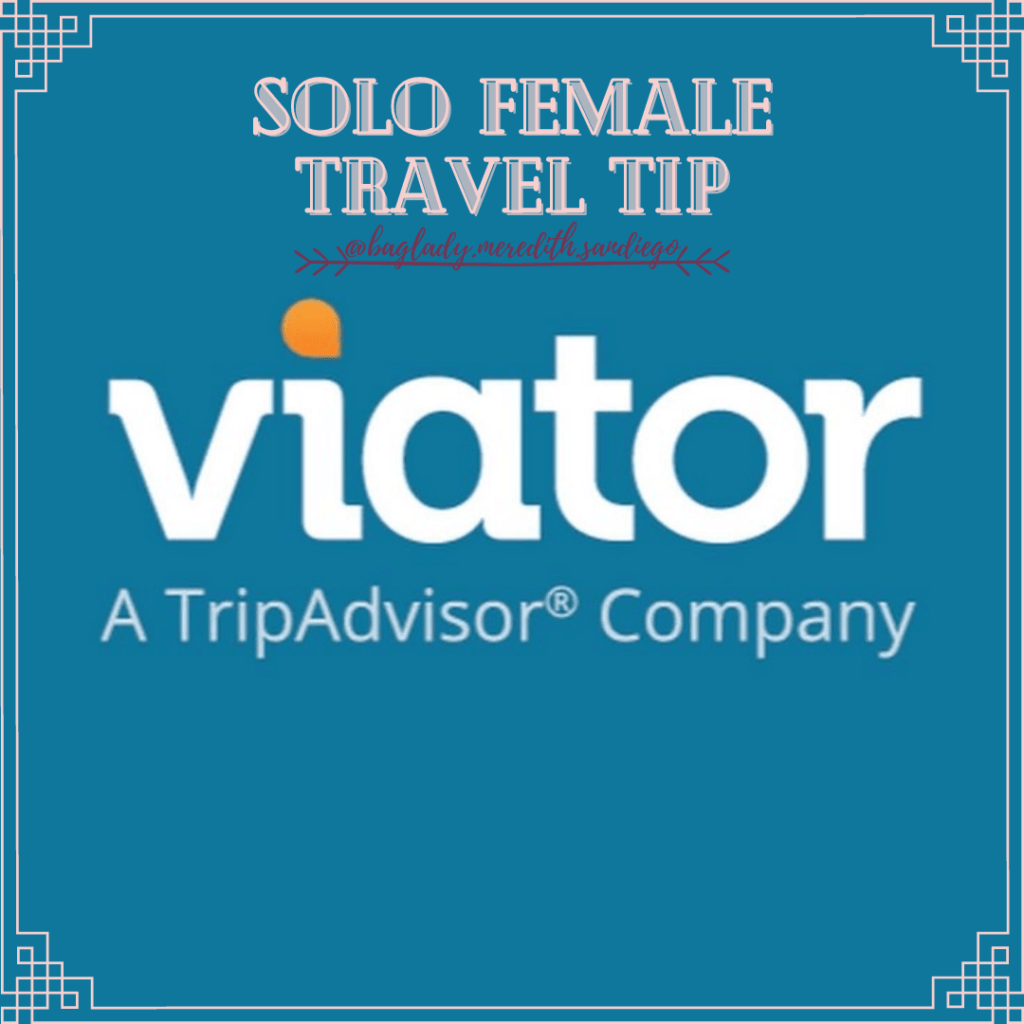 I feel like this is a great place to point out that tipping is normal, and appreciated by your guides. The concept of tipping doesn't exist in some cultures, but consider that you're traveling to a culture where it does. If you enjoyed the experience that these guides work triple hard to make sure that you do, tip them.
Tourism is recovering around the globe and many of these companies barely made it through the pandemic. One can imagine the countless jobs that effects when considering the impact tourism has on an economy. Tour companies are proud to still be in operation and prouder to deliver you a great time. Can't leave a tip, write a banging review on TripAdvisor listing all of the greatness and mentioning your guide by name. It will be equally appreciated, I assure you.
So, want to know what my itinerary was?
Follow in Meredith's footsteps
I planned out my itinerary on my own because I genuinely enjoy solo travel planning. Most of the activities I chose are open year-round, but I recommend verifying each activity's availability before planning your attendance. It may be that a few of them require prior reservation, as well.
Let's recap my 4-days in Madeira without a car.
Day 1:
My first-day solo female traveling in Madeira was a tentative one. Having arrived on the island the evening before a downpour and slick cobblestone roads, I ordered in for dinner. Chancing the storm would pass in the night, I planned to continue with my first day's plans come the morning. But when I woke to the sound of rain, I took a deep breath, bundled up, grabbed the umbrella, and headed out.
I rented an Airbnb in the old town, which I would rethink next time because of the heavy noise in the evenings. But that did place me within walking distance of the Cable Car that escorts you up the mountain to Monte. The views from the car were amazing, but sadly I couldn't capture many because of the rain beating on the windows.
My destinations for the day were Monte Palace & Gardens and the Botanical Garden. I only made it to the former because the weather was just disgusting. Not to mention that it required an additional round trip cable car ride from Monte up to the Botanicals. I "ball on a budget" as a solo traveler so another 14 Euros plus the entry cost was not happening. Did I mention it was pouring rain…?
Originally planning to take the traditional wicker basket taxis down to the old town, they were closed due to the weather. I opted instead to grab the local bus back down to Funchal for lunch.
Day 2
My second day was planned as a day tour with Madeira Seekers (as reserved via Viator) to the East side of the island. The original itinerary called for ten total stops including a walk on a Levada. But, you guessed it, as a result of the rain, the tour was modified to accommodate the weather.
We did successfully make it to six stops during the day, which included jaw-dropping coastal views. It also included a rum tasting event featuring the delicious passion fruit Poncha, the popular alcoholic beverage on the island. This tour included a three-course lunch at a local restaurant in the price.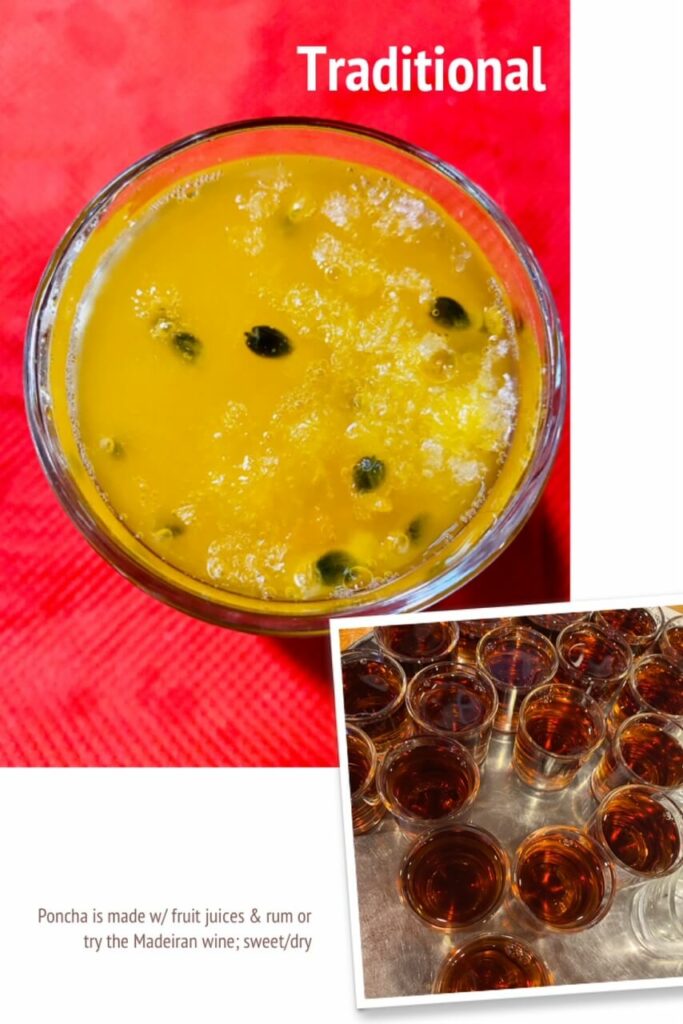 Day 3
The sun made a triumphant return on my third-day solo traveling in Madeira and I was pumped. Today's itinerary took me to Faja Dos Padres. This place is magical. An island on an island and only accessible by cable car or funicular. The latter wasn't operational during my visit.
I made myself a solo lunch reservation at the restaurant there and arrived early to enjoy the sunshine first. The beach here is pebbles, so pack your swim socks/shoes and thicker towel for comfort. There were a lot of lizards here. I was not ready for that so I want to mention it for those who also don't favor serpentine movements in your peripherals.
I took a Bolt to get Faa dos Padres vs a bus this day. Mainly because I was avoiding enclosed spaces knowing I needed to take a PCR test to return home. There is also a boat option, but it was not operational during my visit.
Day 4
My final day belonged to another day tour. This time to the West-side of the island as guided by True Spirit. Again, this tour was found and reserved on viator.com. With the weather back on track, this was my favorite day.
This tour is done in a 4×4 jeep because we go off-roading a bit. And it was topless (the majority of the day) making the experience mega adventurous and fun. The guide, Rui, was hilarious, too, which helped make it memorable. This tour had six stops and gave us the chance to swim in the natural rock pools of Porto Moniz.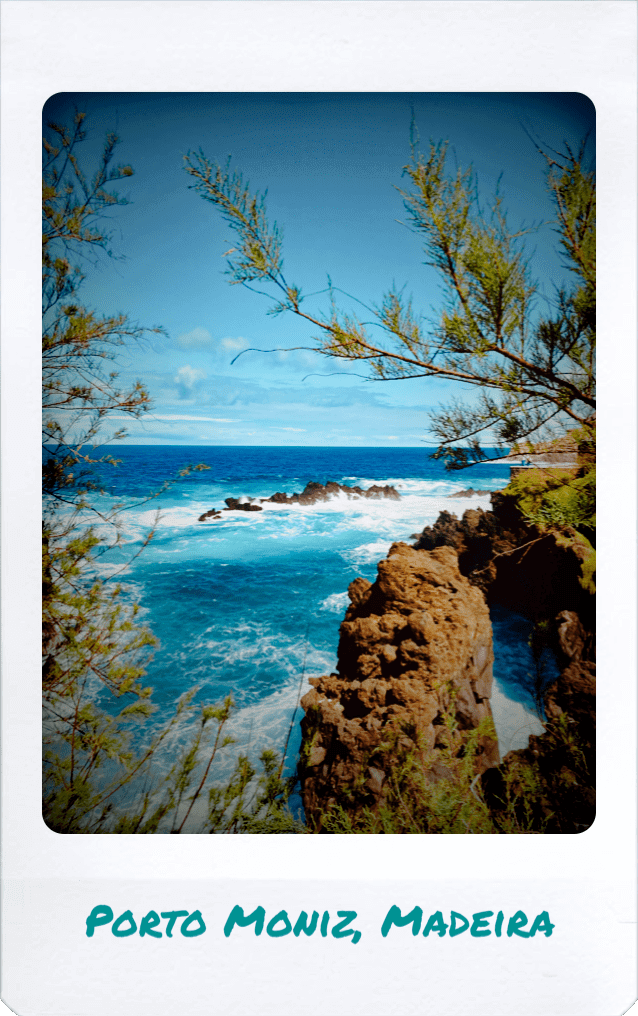 Porto Moniz has got to be one of the most beautiful places my two eyes have witnessed in a long time. I could sit by the sea's edge and watch the waves roll in and over the jagged rocks there for hours. This tour also included a full lunch with a starter, main, and dessert.
What's missing?
You probably noticed this itinerary is heavy on the morning and afternoon activities, but skimping on the nightlife. Keen observation, winky-face. As a remote worker abroad, my work/meeting hours are afternoons and into the evening. I plan the majority of my adventuring around this timeline as a result. But regardless, of that, at the young age of 40, this alpha female is less inclined to participate in the club scenes, etc. And large crowds during a pandemic are not an atmosphere I seek out for enjoyment.
There is plenty of nightlife to be had on the island, though. The island is equipped with event venues, atmospheric bars, and plenty of nightclubs. One only needs to step outside after 21:00 (9:00 pm) to find themselves immediately immersed.
So, think you'll choose the same path for your solo travel adventure in Madeira?