Solo traveling in Tenerife was a dozen and a half different things. I'll explain more about those in a bit, but first, a little background. Tenerife is one of seven total volcanic islands in the Atlantic Ocean huddled close to the West Coast of the African continent. And Tenerife in particular is one island west of the island I currently inhabit as an immigrant. After almost a year of living on Gran Canaria island, I had yet to visit any of the neighboring islands. I was also on the fence about whether to travel via ferry or aviation when I did.
I caught wind (pun intended) of the discounted airfare rates for residents on the domestic airline, Binter. It primarily operates flights daily between the islands and the mainland of Spain. Needless to say, flights are as low as 10 Euro one way with this domestic savings. Of course, I booked it and started planning my solo adventure.
At the airport, the joke was on me because only permanent residents can get these savings. Mine is a temporary residency linked to my teaching job so I, unfortunately, had to pay the 135 Euros difference for my roundtrip ticket. I will say though that staff was patient, friendly, and downright hilarious in helping me sort this all out ahead of my flight. You'd think this experience happening at the start of the trip would serve as a sign of what was to come…
What I hated most about solo traveling in Tenerife
After the flub at the airport and making it to the gate with five minutes to spare, I was on my way. Finally getting the chance to go solo traveling in Tenerife. I was elated and couldn't wait to touchdown. But not before recording too many videos of Mount Teide poised above the clouds. An unavoidable view when on approach to the island's airport.
The Calima was in full force. For those unaware of what that is, it's a masterful phenomenon that happens every year. The strong southerly winds pick up sand from the Saharan Desert and are transported in the air, then deposit the grains in the Amazon Forest of South America. The temperatures skyrocket on the islands and the haze on the skyline mimics the smog of Los Angeles.
I bet you're wondering if this is the thing I hated most about solo traveling in Tenerife. You'd be incorrect, of course. Calima affects the island (Gran Canaria) I live on as well. Should I spare you waiting any longer to verify the answer to the enticing question? Not before I mention some of the major differences between the two islands I noticed during my stay.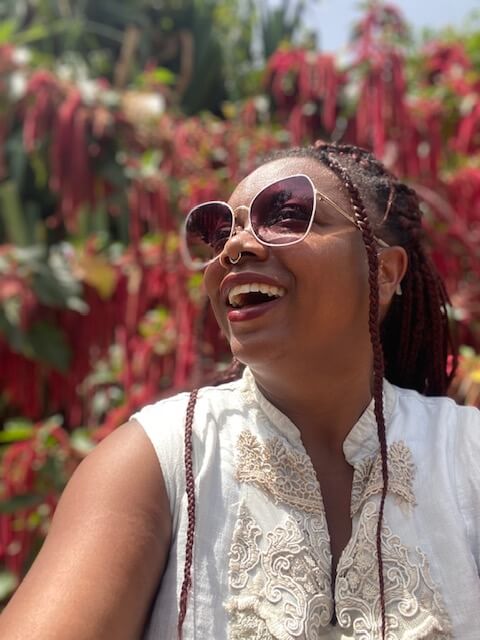 Difference between Gran Canaria and Tenerife
The biggest difference between the two islands is the most obvious, the volcano. Teide is an enactive volcano that lures outdoor enthusiasts from around the globe. Its peak is actually the highest in all of Spain. People come to hike this bad boy all year long making it the island's treasured touristic activity. There is a decent-sized crater here on Gran Canaria, but our volcanos are all dormant.
The second biggest difference I noticed between Tenerife and Gran Canaria is size. Clearly, the larger of the two, the vastness of this island threw me a bit. The size of it plays into pricing as well. Public buses were pricier, food was pricier, and even the local Canarian beers were pricier.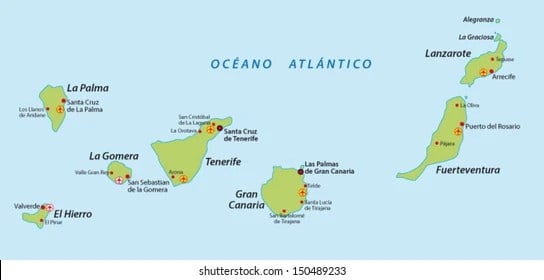 The third biggest difference I noticed was the increased tourism. Gran Canaria gets tourism year-round, too, but the tourism I witnessed in Tenerife was extreme. I thought perhaps because there were more tourists that there would also be more diversity on the island. Wrong. There are far more dark faces on my home island than I saw at any given point in Tenerife.
As an upside, there was far more diversity with foreign cuisines on this island. I could find a divine array of Hispanic foods. From Venezuelan to Colombian, and of course, plenty of Cuban restaurants and eateries were available. I find there to be more Asian cuisine available to me than anything else in Gran Canaria. 
Similarities included the terrain, pebble, and black sand beaches. I adore how well-connected the airport is to the popular locations on both islands, too. English is widely known on both islands as a result of tourism. Which is to say that both islands also have plenty of Britts around.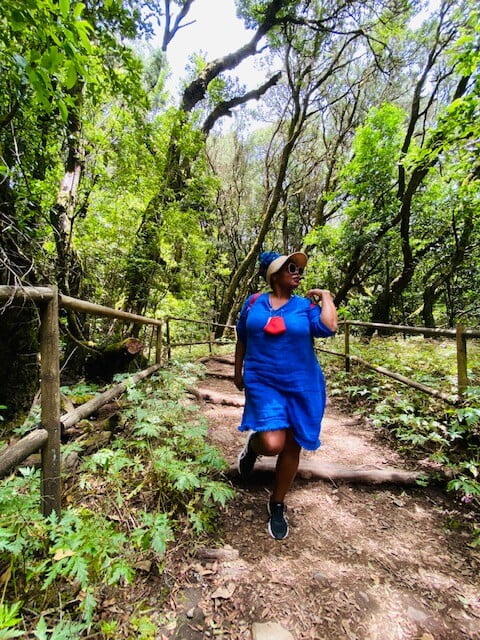 Recommended solo female adventures in Tenerife
There are a handful of activities I can recommend for others who are going solo traveling in Tenerife. The list varies between the obvious and not-so-obvious routes and they can be reached with or without a vehicle. 
We support sustainable travel methods like public transport or walking around these blogging streets. But we also understand that there's no singular way to travel as long as you get out there and go. Even if that means going solo.
The top activities I recommend you look into if solo traveling in Tenerife are:
Mount Teide Hike
Mount Teide Cable Car at night
Anaga Rural Park
Santa Cruz & San Cristobal de La Laguna
Masca Gorge
Island hopping to La Gomera
Palmetum
Puerto de La Cruz
Strategic solo traveling tip: Consider reserving small group tours with Viator when visiting the island to cover more ground, and make international friends. Save 15% on your first booking!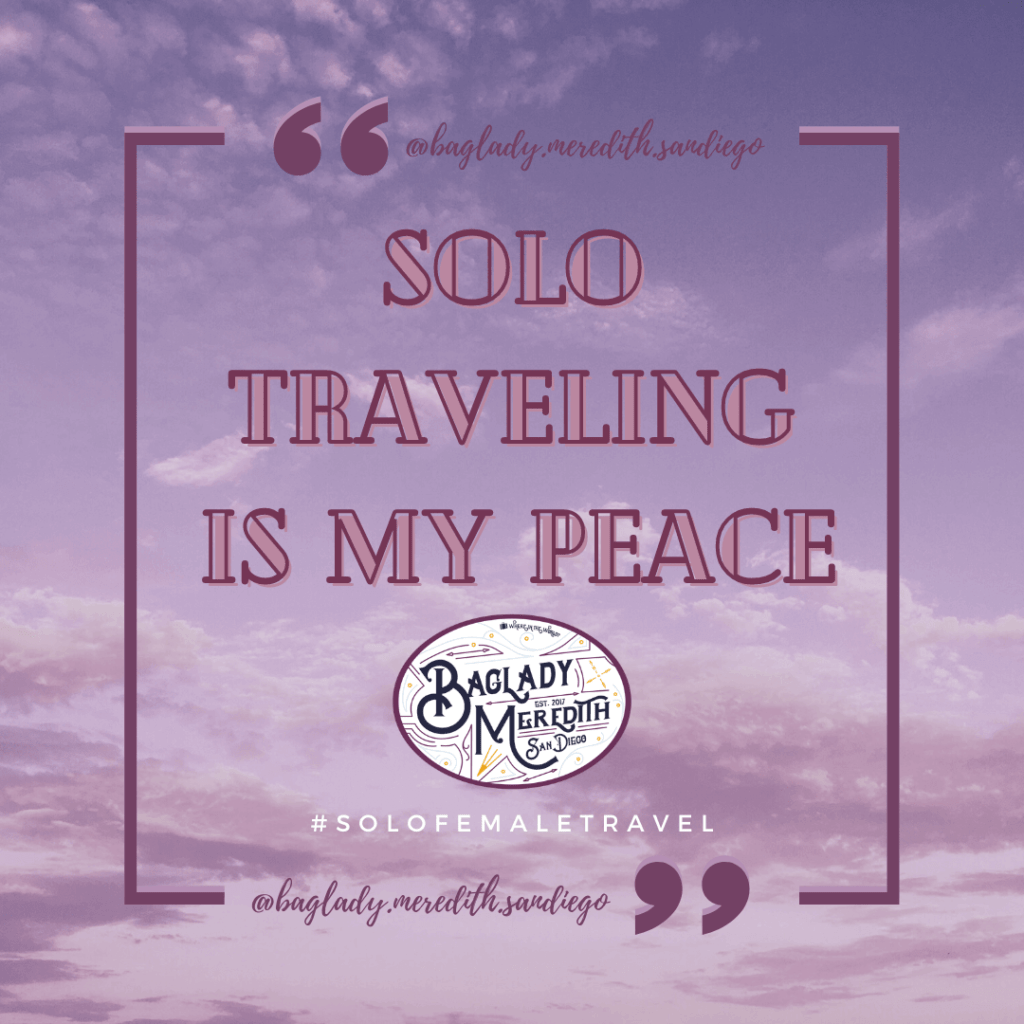 So what did I hate the most about solo traveling in Tenerife? Absolutely nothing! Sorry, I'm not sorry for leading you this far to find that out. But solo traveling is my peace, you know that! There are elements to this travel style that are challenging, yes, but there's nothing I hated about it while visiting Tenerife.
I was free to come and go as I pleased. I took myself on dinner dates, made new social media friends, and recorded so much content. Can't wait to share it with all of my solo traveling adventuresses.
Will you try solo traveling in Tenerife?