Beijing is a city full of historic places frozen in time like the dynasty's that once ruled. A destination many crave for its night life as much as its wildlife and, of course, the food!!
The typical western fast food chains are on every other corner, some with the classics and others with manipulated menus to cater to the demographic. There's every kind of mystery meat on a stick and lotus shaped cotton candy for sale at every tourist stop. Plenty of pre-packaged delicacies are available in side street markets and will all else fails, we made ramen at home!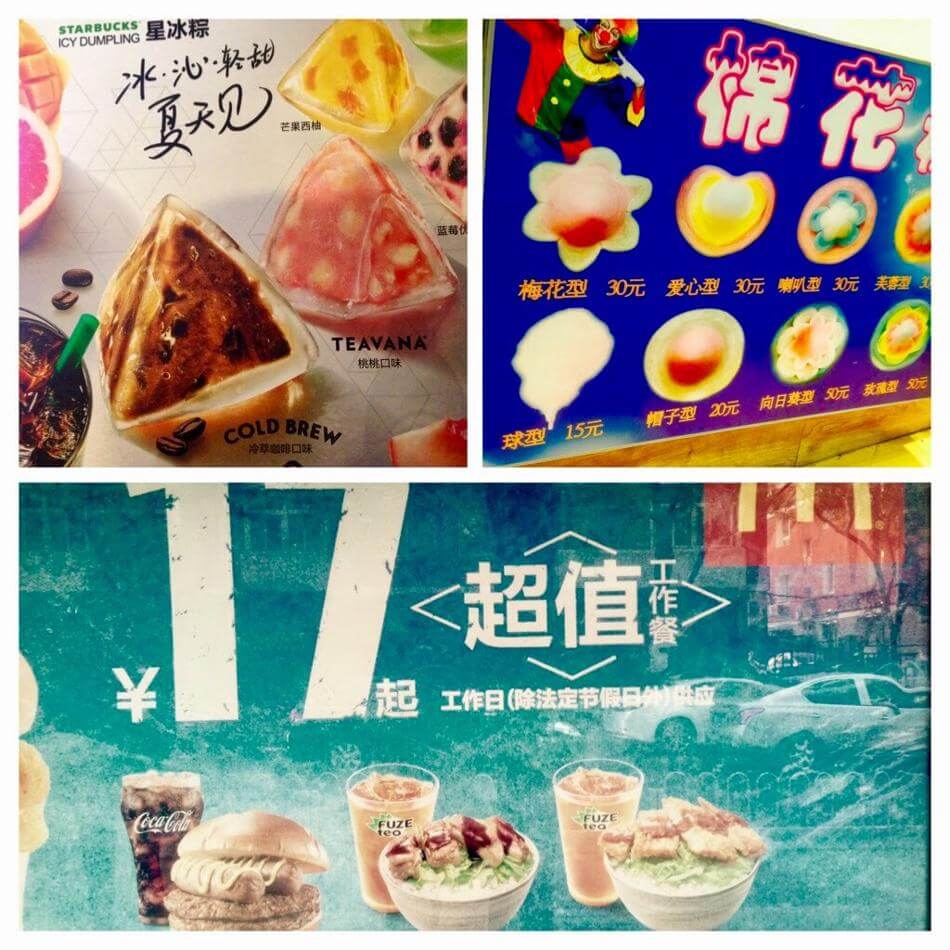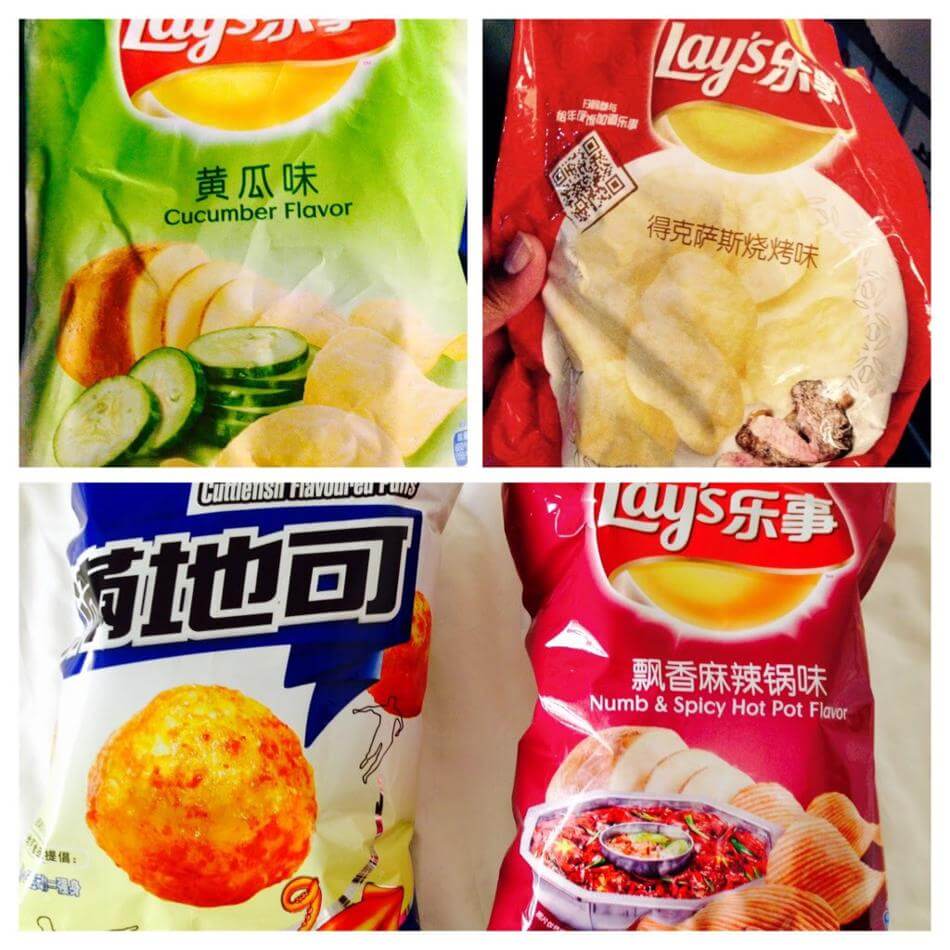 -Ice dumplings at Starbucks, noodles at McDonalds, chips of interesting flavors, and cotton candy in the shape of a lotus…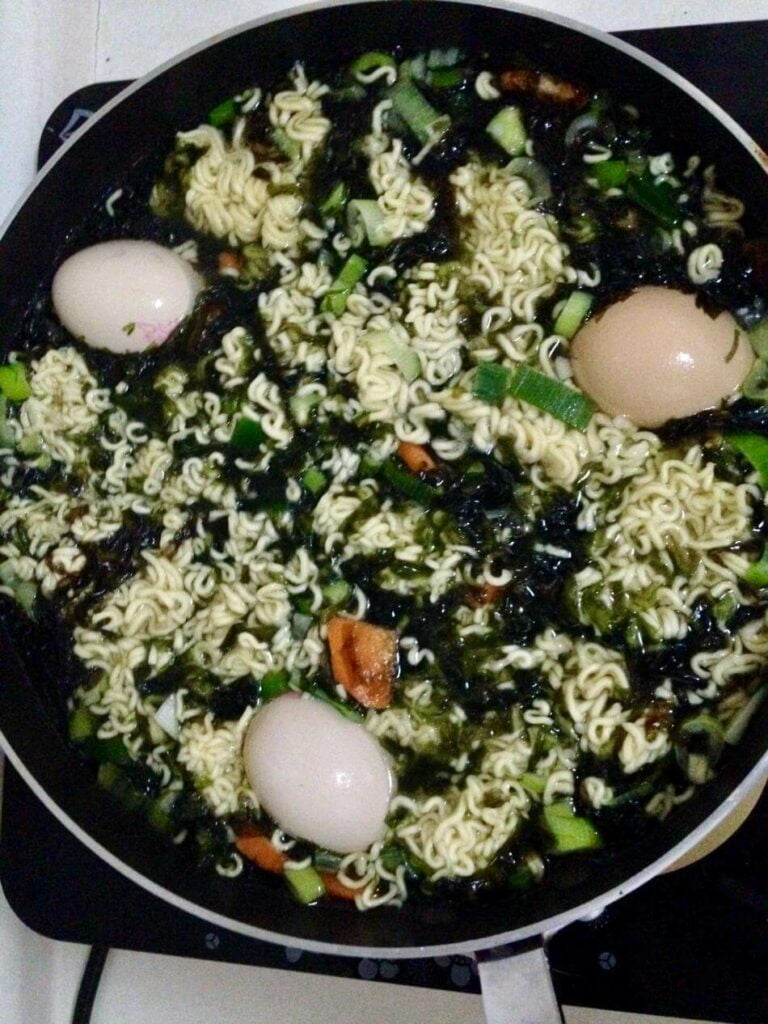 -Made ramen at home-when in China, right??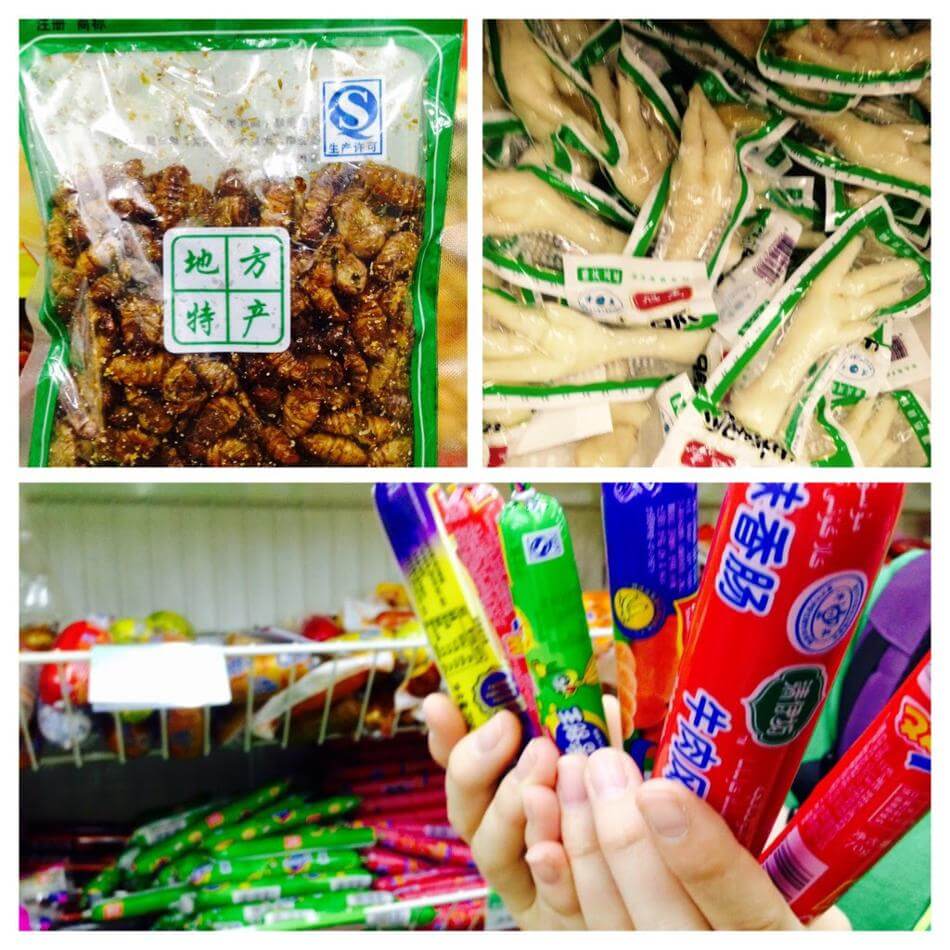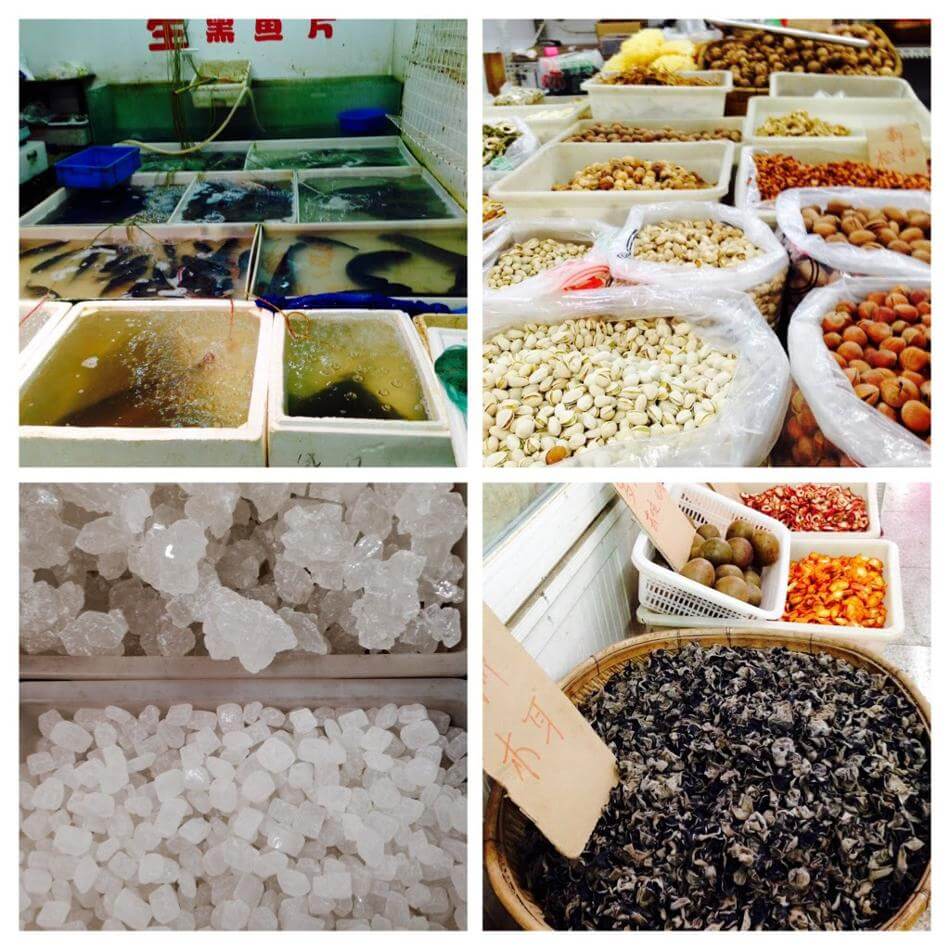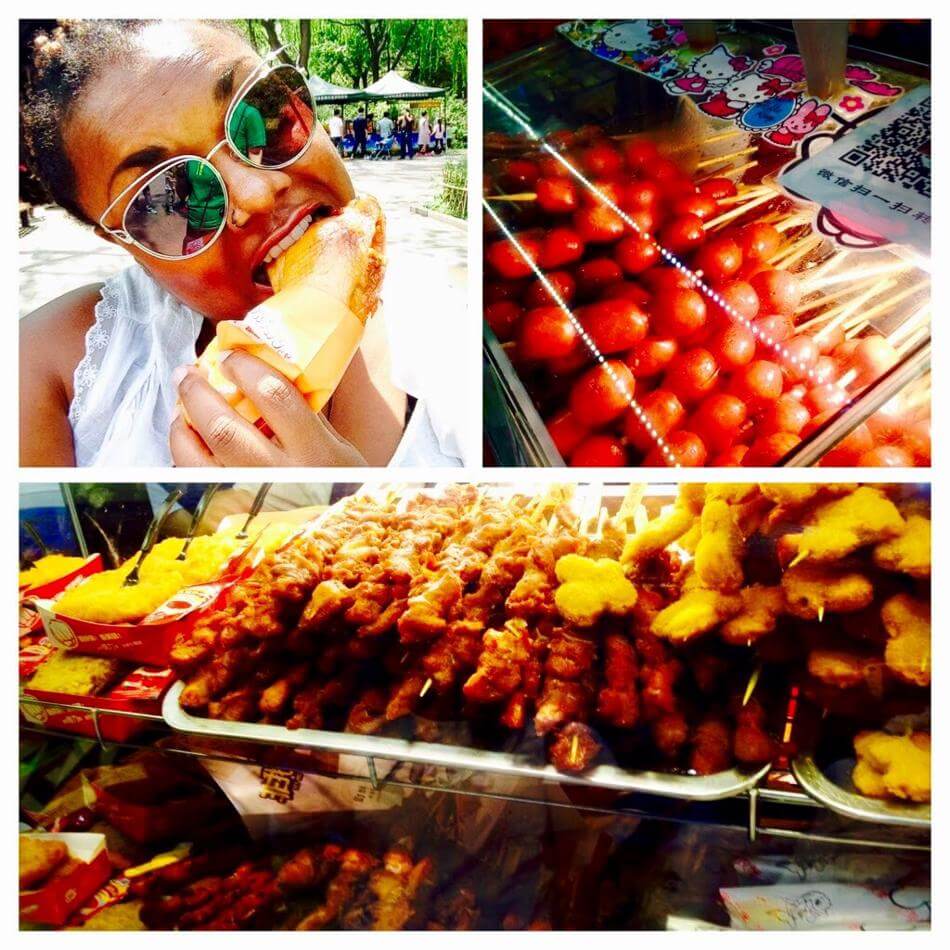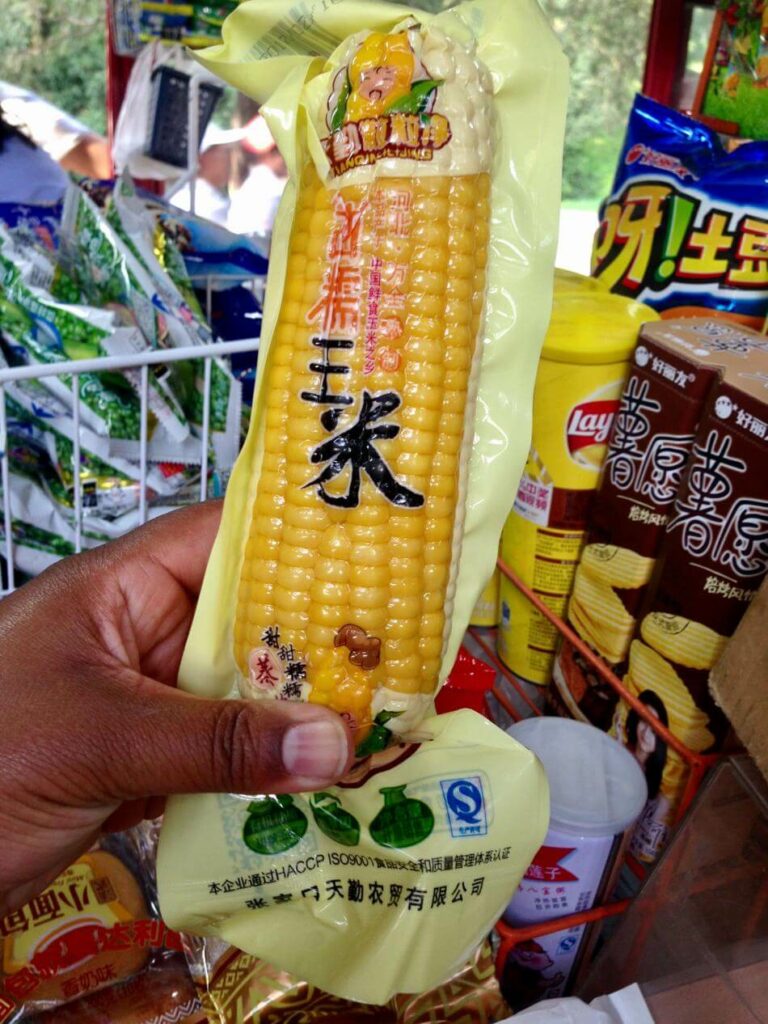 -Market vendors, corn and various other things in airlock bags, mystery meats on a stick, and yes, chicken feet!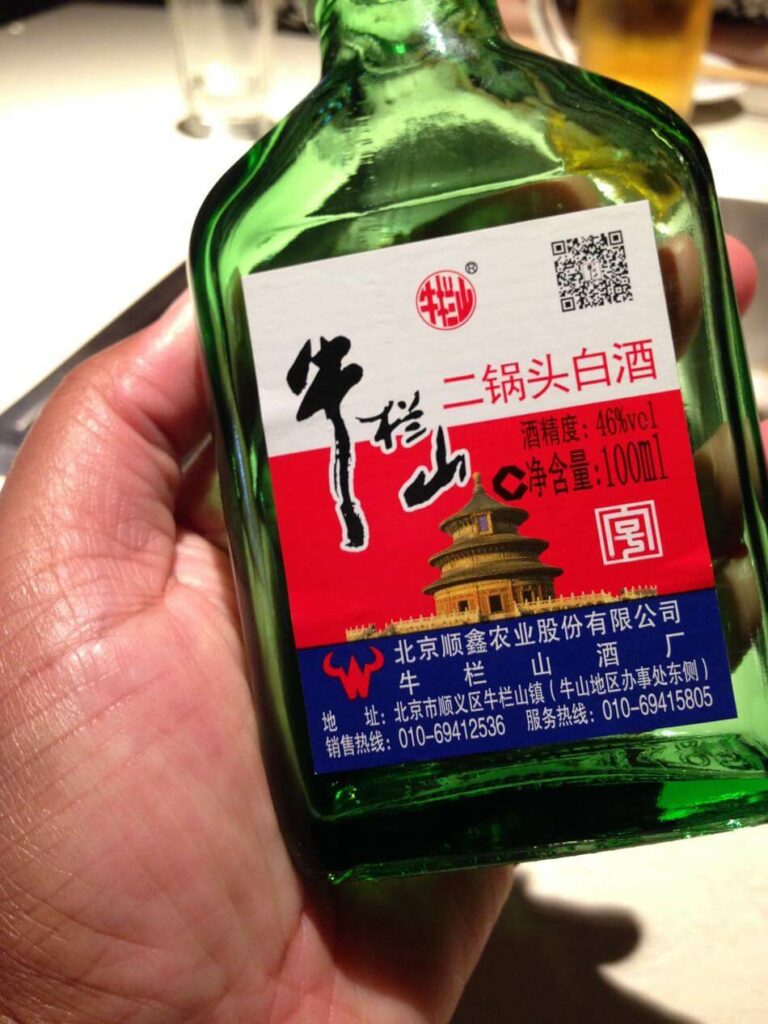 -Bai jiu; local alcohol made from fermented rice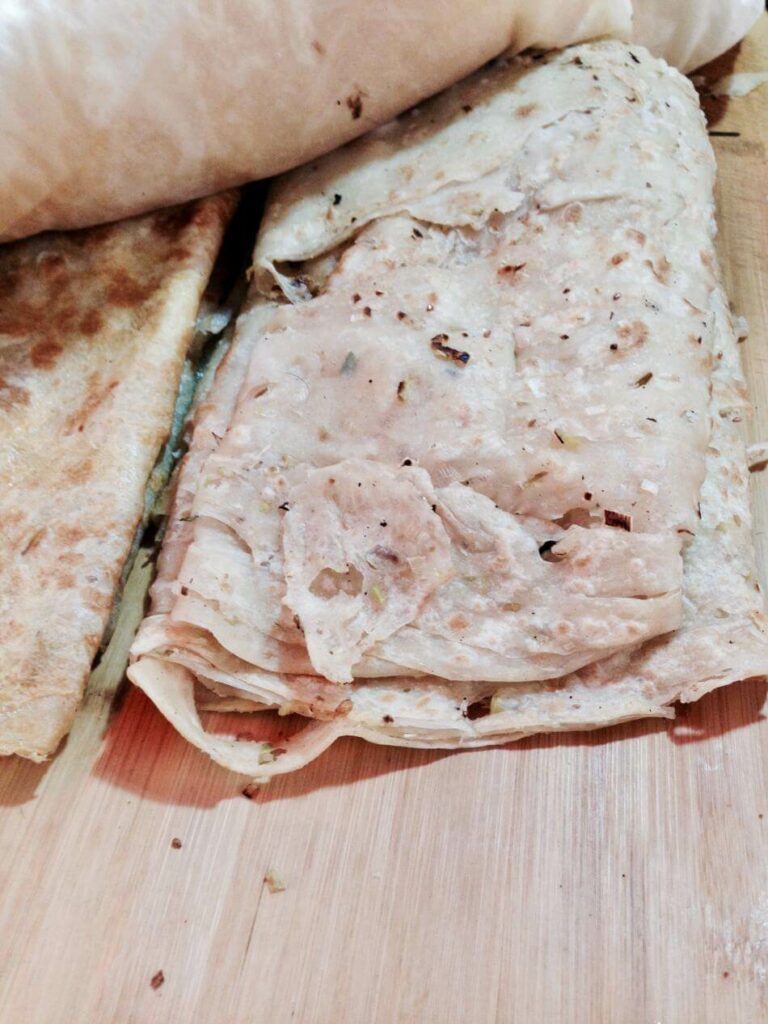 -Jian bing guo zi; a sort of Chinese burrito made on a crepe and stuffed with eggs and scallions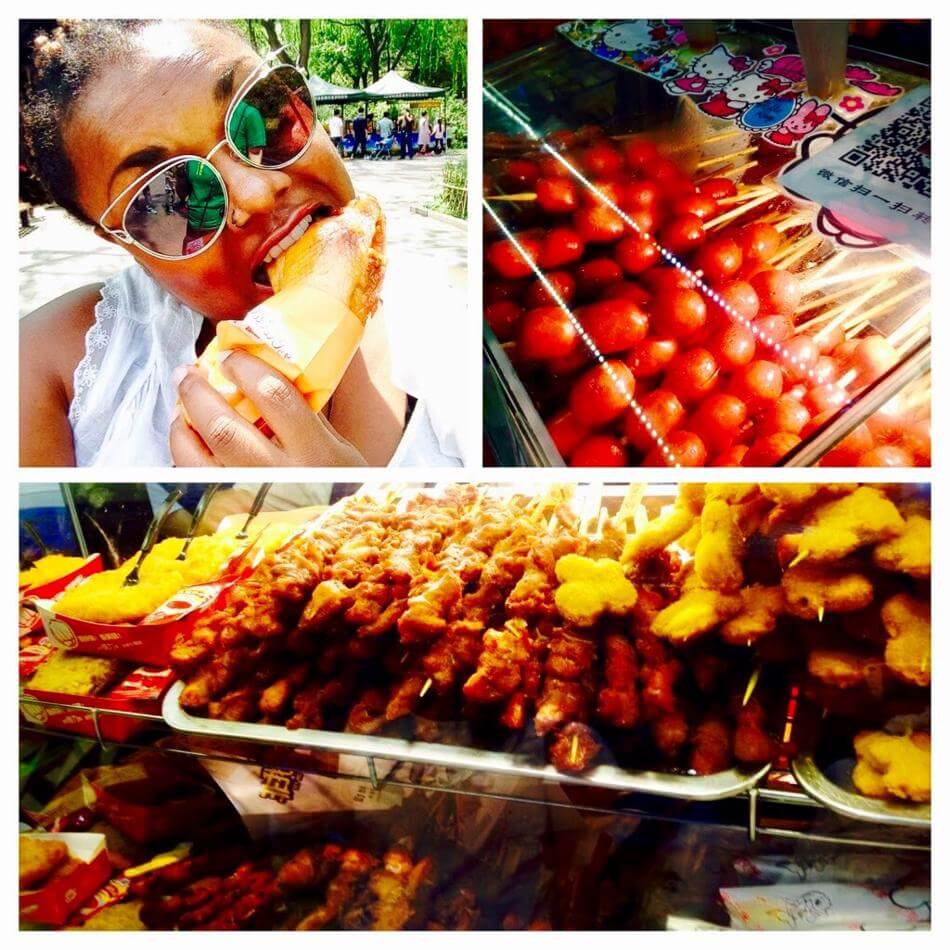 -Ji dan zai; directly translated as the 'egg baby' it's a waffle cone stuffed with mango and strawberry flavored ice cream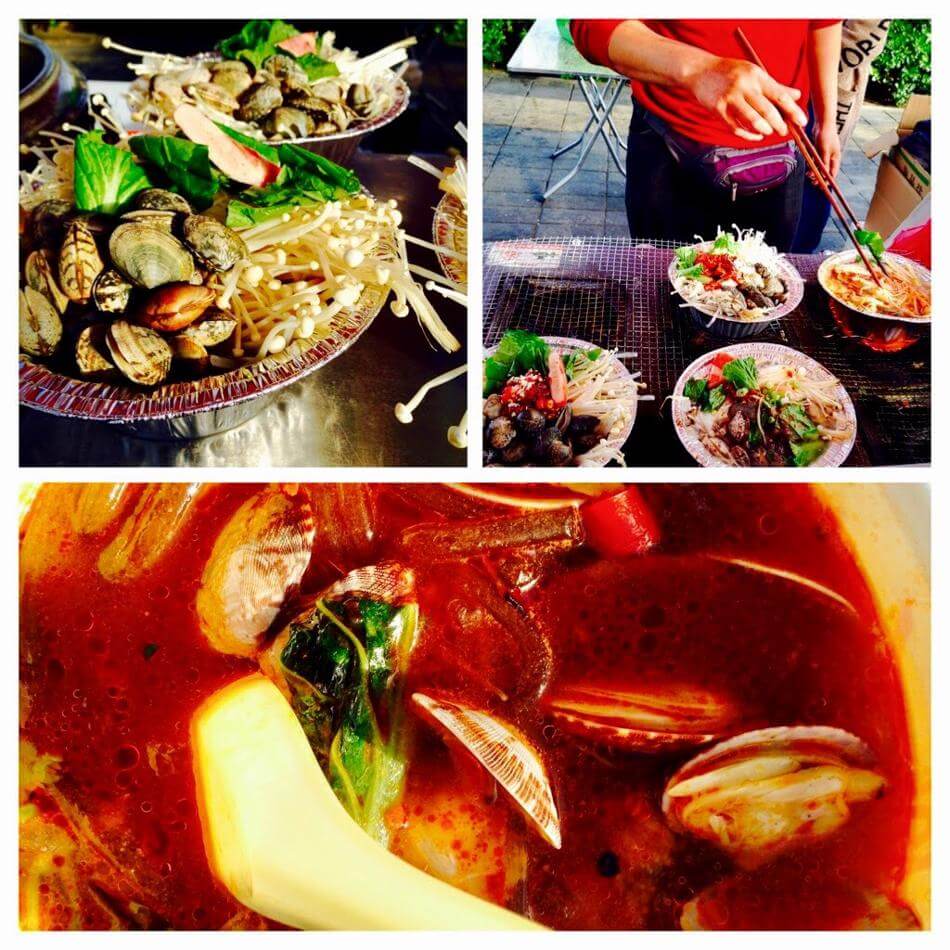 -Xi zhi hua jia fen; tin foil clam soup. A street vendor dish of soup boiled with clams, noodles and fresh vegetables.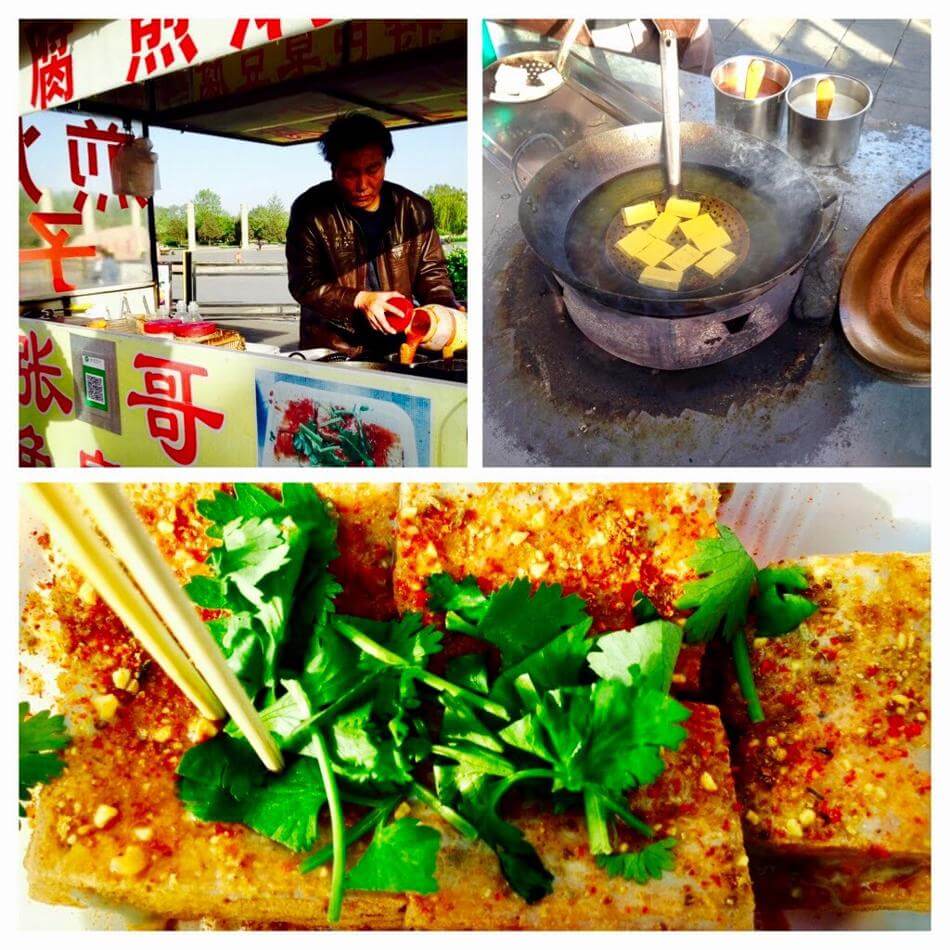 -Chou dou fu; translates as 'smelly tofu'. Tofu sliced and deep fried then sprinkled with seasoning and peppers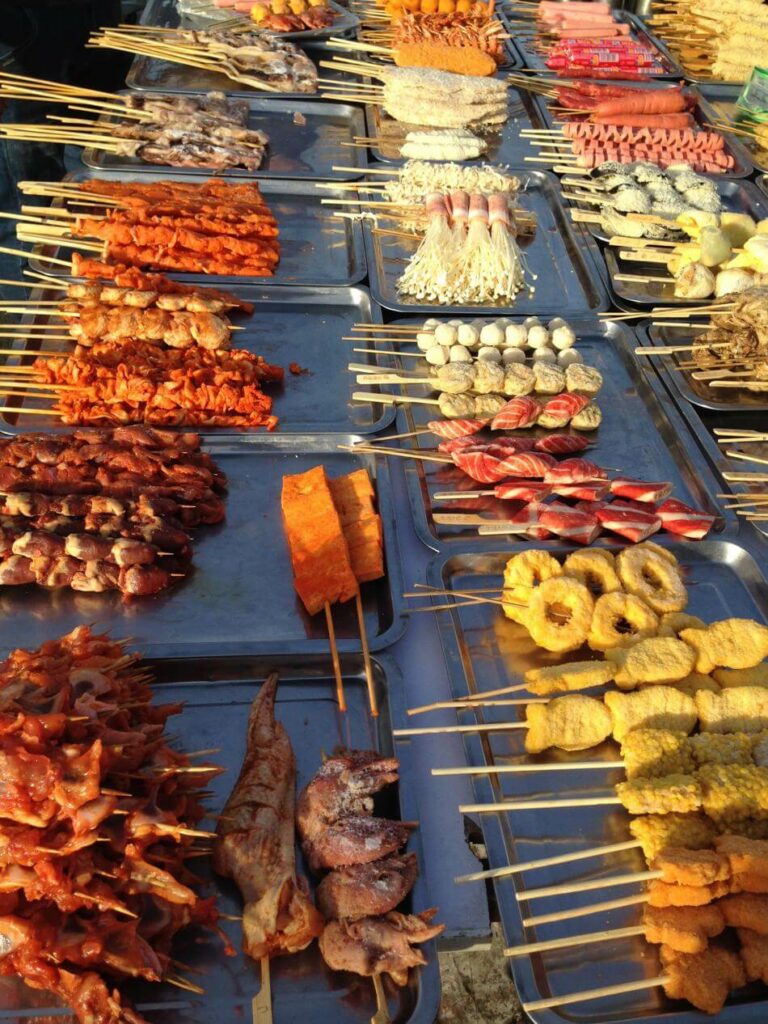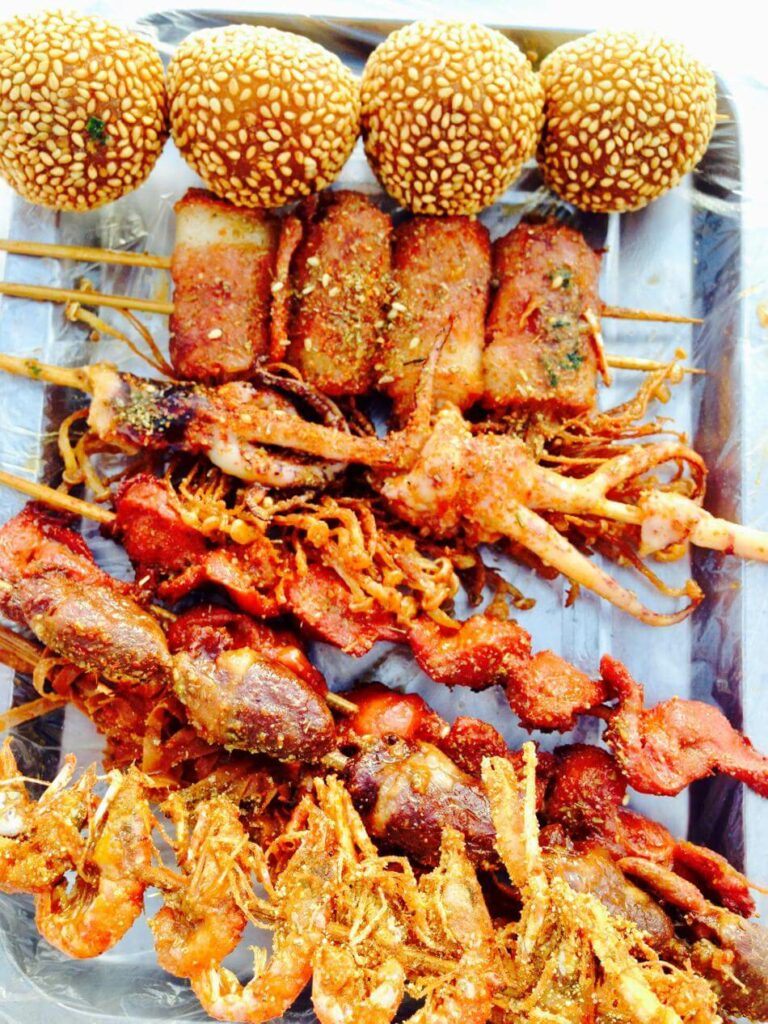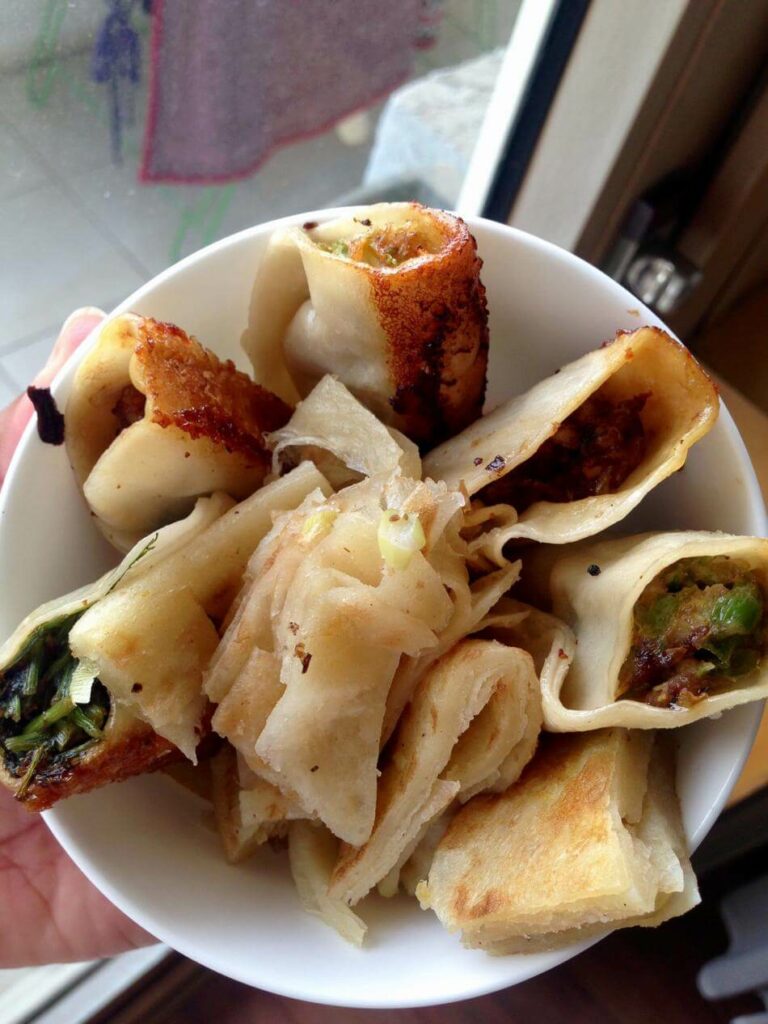 -Kao chuan er; basically BBQ of your selection of meats, seafood, and vegetables on a stick.
There's plenty of fresh food and snacks at street vendors or small whole in the wall markets. Grab some dumplings, they're everywhere, a local beer (made in the province of its namesake) with a shot of the local liquor to greet the warm evenings.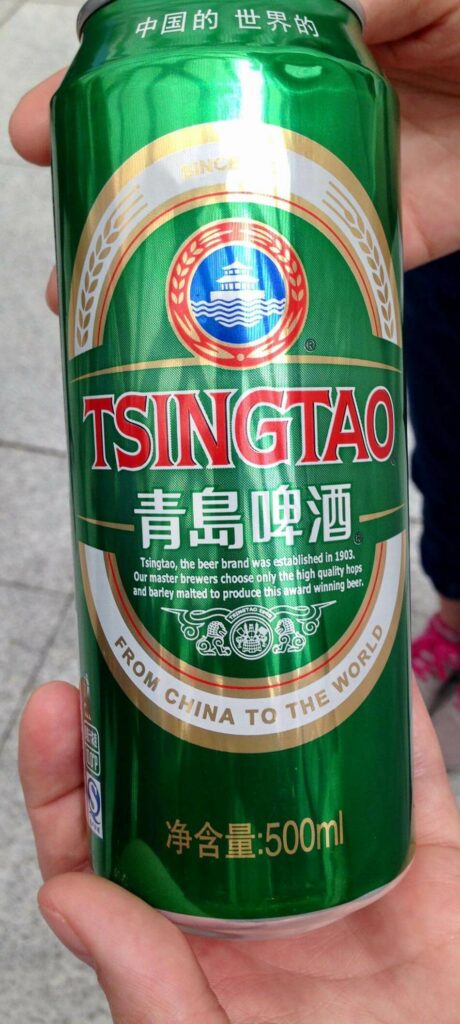 Chinese hot pot was an entire experience, which I loved. Tasted the mouth numbing chili broth (it took a good ten minutes for the feeling to return), marveled at brains as an option on the menu, and watched the performances of the noodle guy and the man of many faces!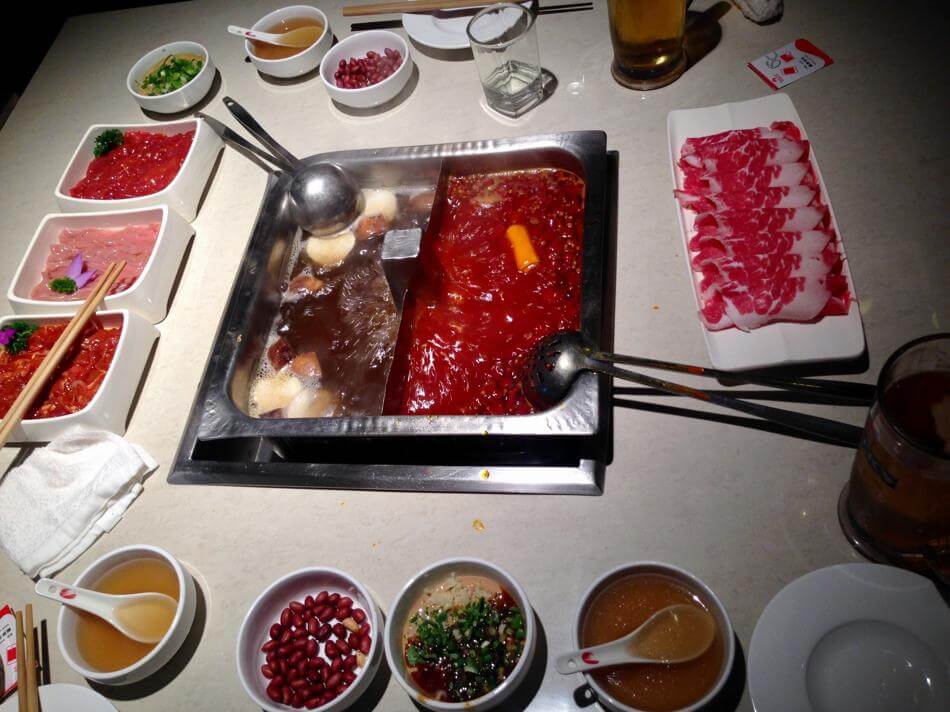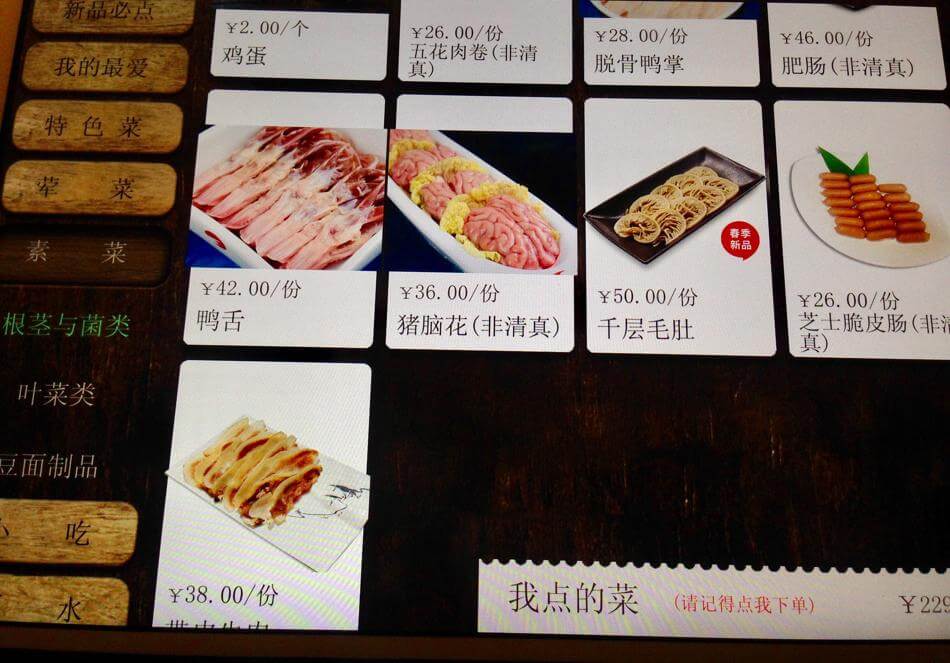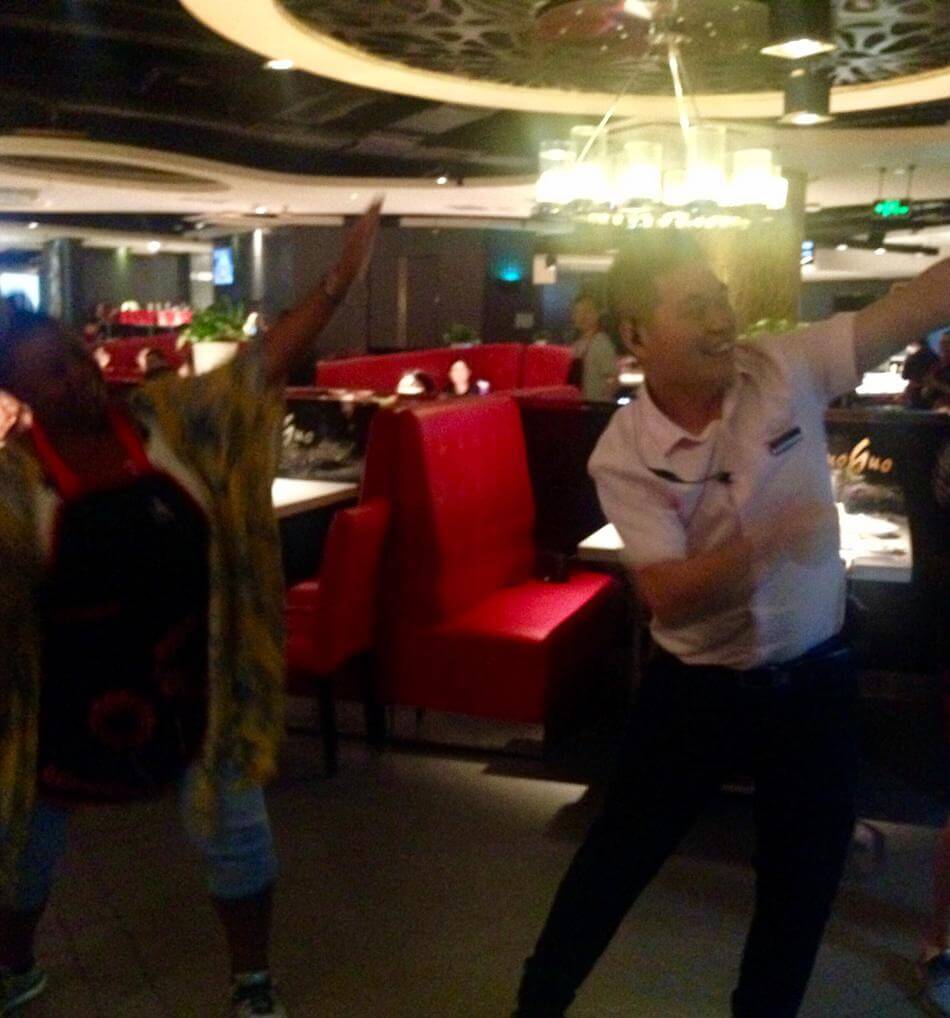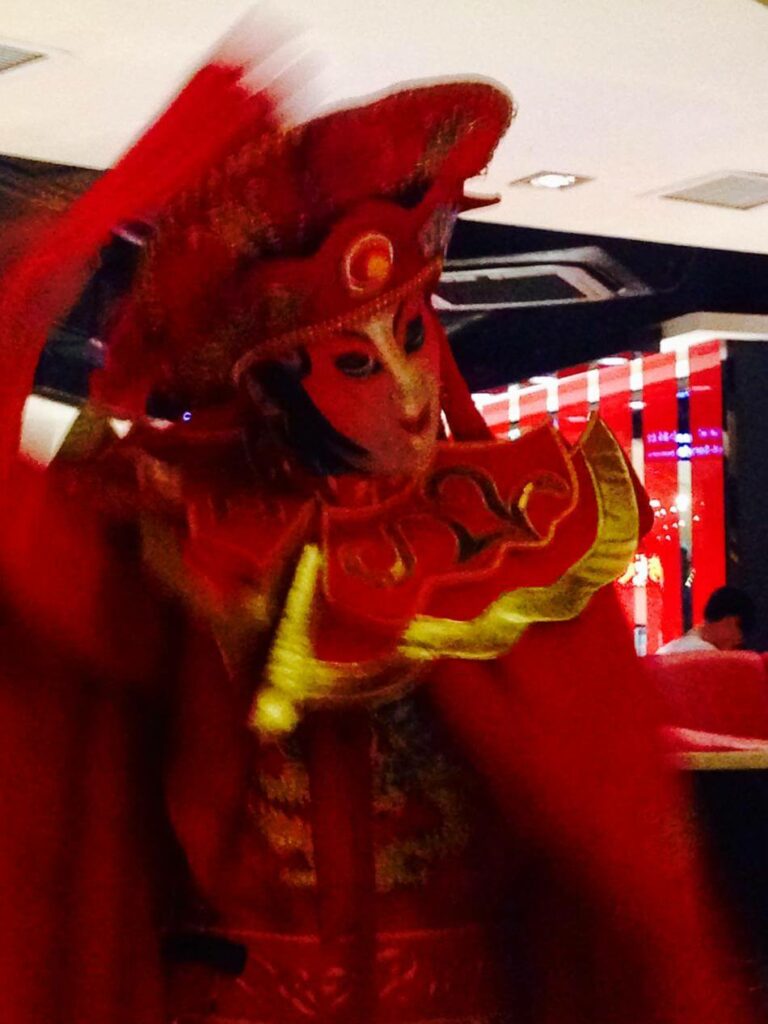 Looking forward to future visits to the West and South of China for more explosive experiences in and around my mouth!!