Why it took me this long to compile a gracious list of solo female traveling communities is beyond me. Regardless of that, here it is now hot and fresh off the WordPress streets just in time for Fall travel. For the solo adventuresses preparing for their first solo trip that's time enough to make a few connections before takeoff.
Why is community important for solo female travelers? Because of solidarity. And because going against the patriarchy is tough stuff sometimes. Especially if you are a solo female over the age of 30. Can I get an amen? Being around and supported by like-minded female pioneers elevates the entire experience of solo female traveling in my opinion.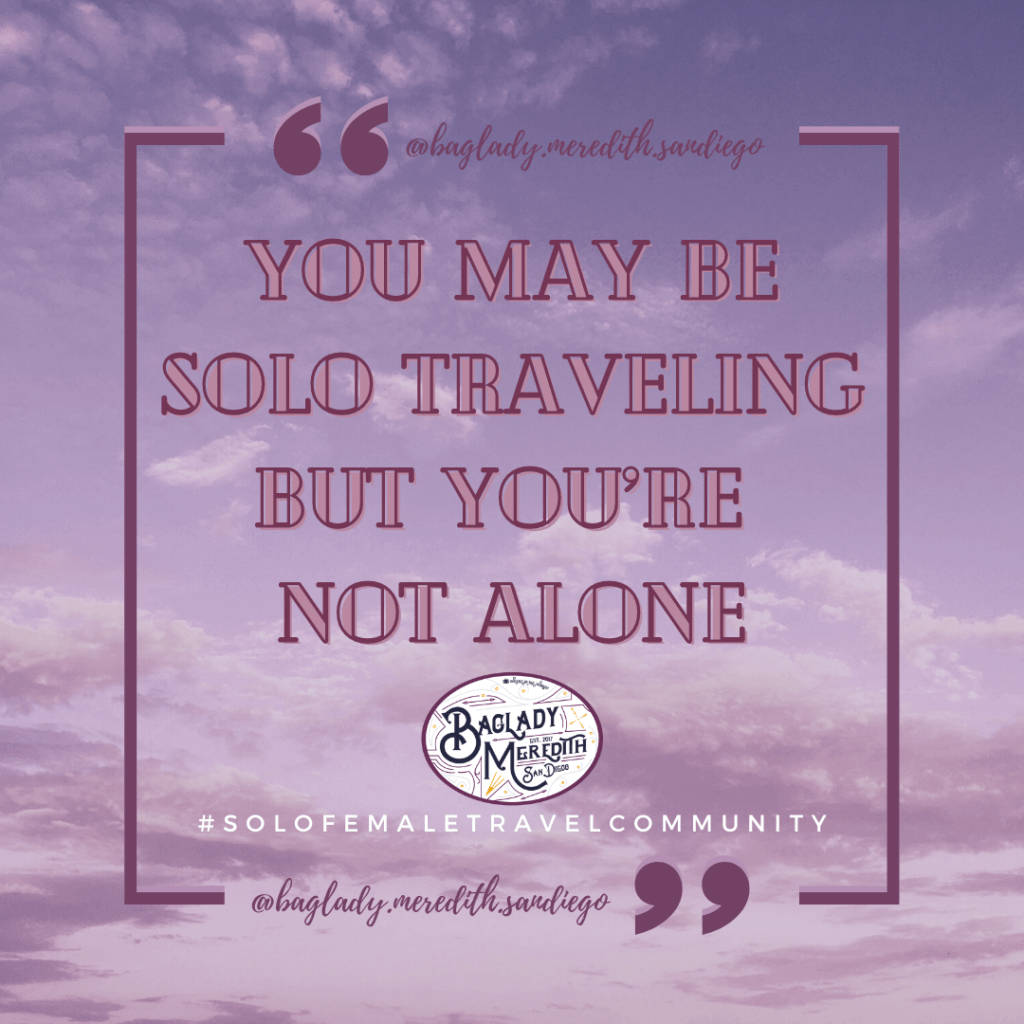 My personal experiences with travel communities have been ace. Obviously, the biggest community space for networking is Instagram itself. I have too many friends-in-my-head and global homies to mention there to bounce travel ideas off of. But we also know that that platform is slowly dying. Making branching out even more important for aspiring and avid solo female travelers.
This is a short list of the solo female traveling communities that I am personally part of or subscribe to. That is to say, they are community spaces you will find me actively participating. Not an affiliate for, but a participating member of. Each one of these communities has supported me on my travel journey and I feel strongly that they can do the same for you.
So without further ado, the list.
Solo female traveling communities worth joining
Here is a list of SHE-mazing solo female travelers you can follow for daily doses of insightful travel ideas, content, and hacks.
An inclusive community platform empowering women to create profound solo experiences found me in 2021 on the Gram. Headed by two she-mazing women, this community space includes a free Slack group for all things solo female travel. The group is completely free and you can meet, support, and discuss what it is to travel solo as a female in a modern world.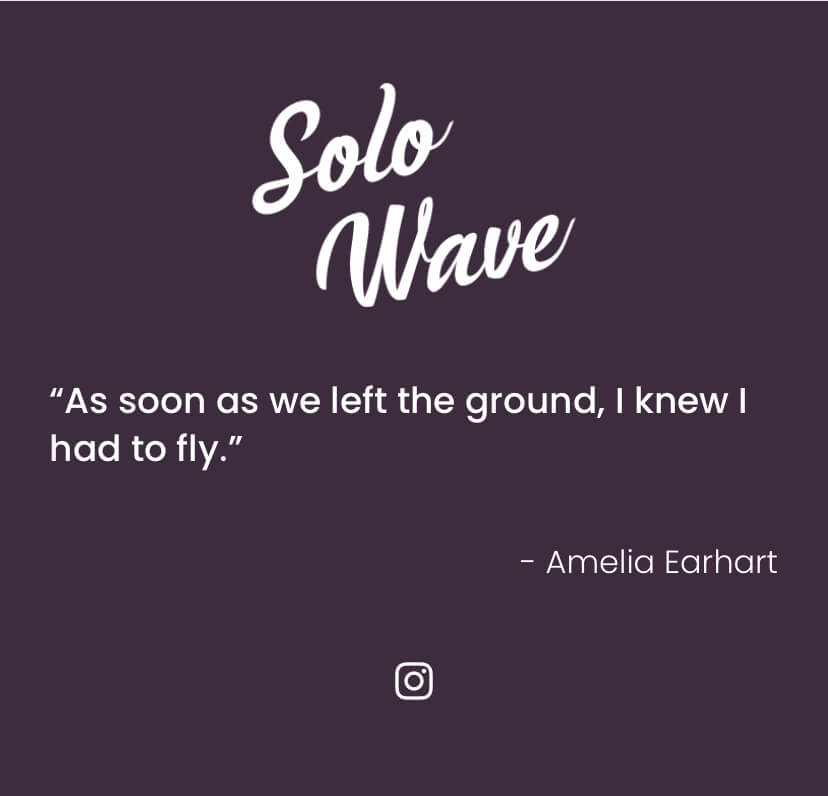 The travel stories that get shared here are enough reasons to join this diverse group of women from around the globe. A safe space for like-minded solo female explorers to develop authentic friendships. Join the community, share your story, and maybe you'll be the next Solo Wave feature story. 
Empowering females to explore their boundaries, the women in the Her Adventures community redefine travel. A platform after my own heart because they believe that travel is so much more than a passport and a destination. This community uplifts travel-woke-folks that advocate for inclusivity in travel because they understand the impacts of passport privilege in tourism.
As a sustainable solo female traveler, having a community of this kind of like-minded travelers sets my anxiety at ease. We bond over shared stories of frustration with the human race and their inability to prioritize responsible travel. That value a profound understanding that where and how we spend our money in this industry matters. You can learn more about the community space on their website and don't forget to register for the newsletter. You'll thank me later.
Third on this list of solo female traveling communities is the Nomadness Tribe. Full disclosure, this community does have stipulations to joining the tribe. The prerequisite is one passport stamp. Which I think is adorable, but collectively, the tribe has been around the world a handful of times. That's just one thing I adore about the Nomadness Tribe.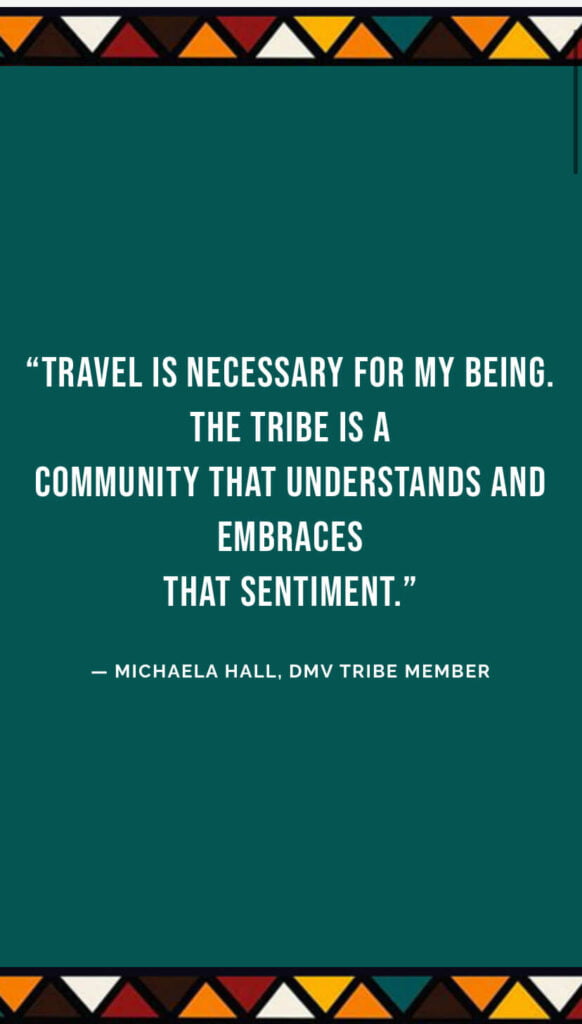 This Black-owned travel brand exists to show the world that travel has no interest in religious, gender, racial, or economic limitations. Uplifting BIPOC travel voices in an industry that has yet to recognize the true buying power of those with brown skin. I've said it time and again, representation matters and this tribe gets that to a T. Join the Tribe if you're so inclined.
Who hasn't heard of Girls Love Travel? Hands up, don't be ashamed. We don't know what we don't know until we know. They're well known for their abbreviation, GLT, and are quite commonly attached as a hashtag on your favorite solo female traveler's social media accounts.
It's a global community of female travelers that also offers resources to inspire fearless solo female travel. The main community group is over 1 million strong. And there are subgroups for almost every niche of travel available on Facebook, too. Curvy girls, 35+, Pride, Moms… Everything.
Hang on tight, it's another wave of solo female travelers! I was introduced to this community when I met its Founder at the TBEX travel conference in Marbella over the summer (2022). As I explored more about this Brazil-based digital community model I discovered their standout.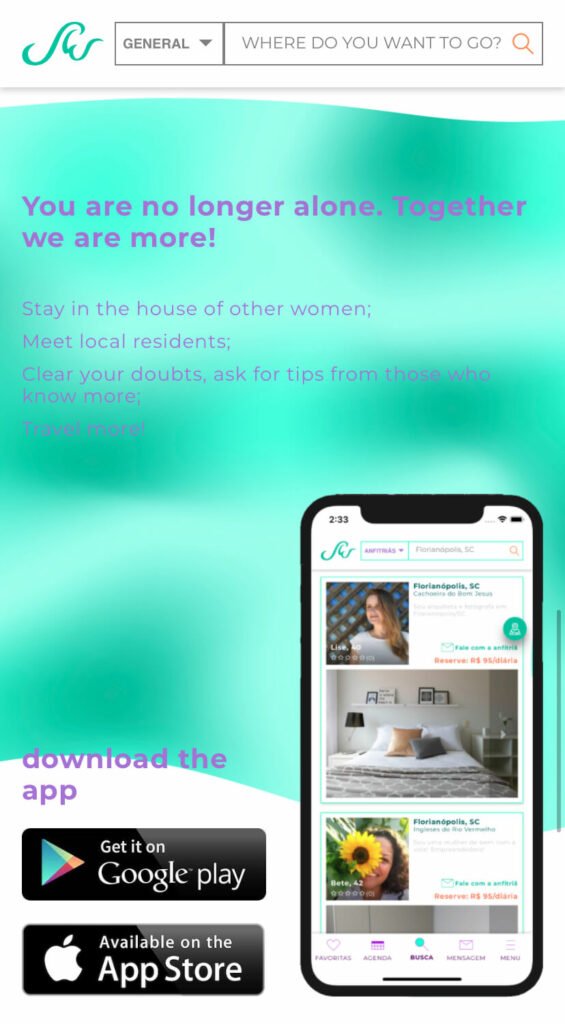 Sister Wave acts as a hub for female travelers in Brazil to offer each other services. Think Airbnb but for females, by females, because, females. Get it? This little giant may be Brazil-based for now, but it's already branching out into Spain. And has its eyes on an even wider global reach.
I should highlight that this list is not in any kind of chronological order of preference. It's simply a list of useful solo female traveling communities that every solo female traveler should know about. Regardless of their level of solo traveling expertise.
The Solo Female Traveler Network is one of the pioneers of solo female community groups. Originating in 2016 on Facebook, the network of fierce females helps aspiring solo travelers with their bravery and confidence. Join the network of badass females around the globe.
This community is special to me for a number of reasons but the most prevalent reason is that it inspires women to go abroad. Whether that be to work or live or a combination of both. As a female solo living abroad, this speaks to my entire existence. 
A Way Abroad connects women from everywhere to share stories of solo traveling and living abroad. There's even a mentorship program in place for those who would enjoy detailed assistance. Have you ever considered solo living abroad? Join the conversation by joining the private Facebook group.
Need strategic solo traveling tips?
You've got questions, Meredith has answers!
Traveling as a solo female traveler can be massively intimidating. Trust me, I get it. I was in your shoes once, too. Now, after 8 years of living abroad, this avid traveler is prime to assist you with whatever your travel needs may be.
Are there solo traveling backpacking routes on the African continent?
Which airlines participate in & support sustainable travel practices?
What are the best ways to prepare to move abroad as a solo female?
Do I need a COVID test for the border crossings on my international journey?
After sparking up a few conversations in the forums of these solo female traveling communities your wanderlust will be alit. But if you still feel deterred from solo traveling, get to the heart of the issue on a FREE 15-minute 1-on-1 with Meredith.
Perfect for the first-time solo female traveler or someone entertaining the idea of solo living abroad.
Once we both get a taste of your level of adventure and strategic traveling needs, you can resign to select a formal 30-minute or 60-minute Strategic Solo Traveling Consultation with Meredith.
In the meantime, which one of the seven solo female traveling communities above are you going to get involved with first?