Don't worry, adventure on; a wayfarer's mantra of sorts. A headspace to step inside as wanderlust takes the wheel and steers straight ahead toward adventure. Traveling during this pandemic, this mantra has become a personal favorite. From the undulating entry restrictions to last-minute flight changes, digital certificates, and registration forms… The litany of frustrating international travel adaptations is continuous and honestly, overwhelming even for experienced globetrotters. No wonder you are feeling apprehensive about your upcoming Icelandic adventure.
Luckily, my recent experience traveling to the Land of Fire and Ice (mostly ice) has provided plenty of insight. Full disclosure, my adventure took place in December and January— winter months in this region of the world. If witnessing Aurora Borealis is a priority, visiting in the winter brings better chances of success. But the Winter is a busy time of year in Iceland making a little planning necessary. Why? Because most popular sites/ tours can often sell out. And when vehicular mobility is entirely dependent on the weather, some sites/tours may not be accessible at all.
For insightful pre-departure and arrival tips, and recommendations on what to and not to do, grab a pen and read on.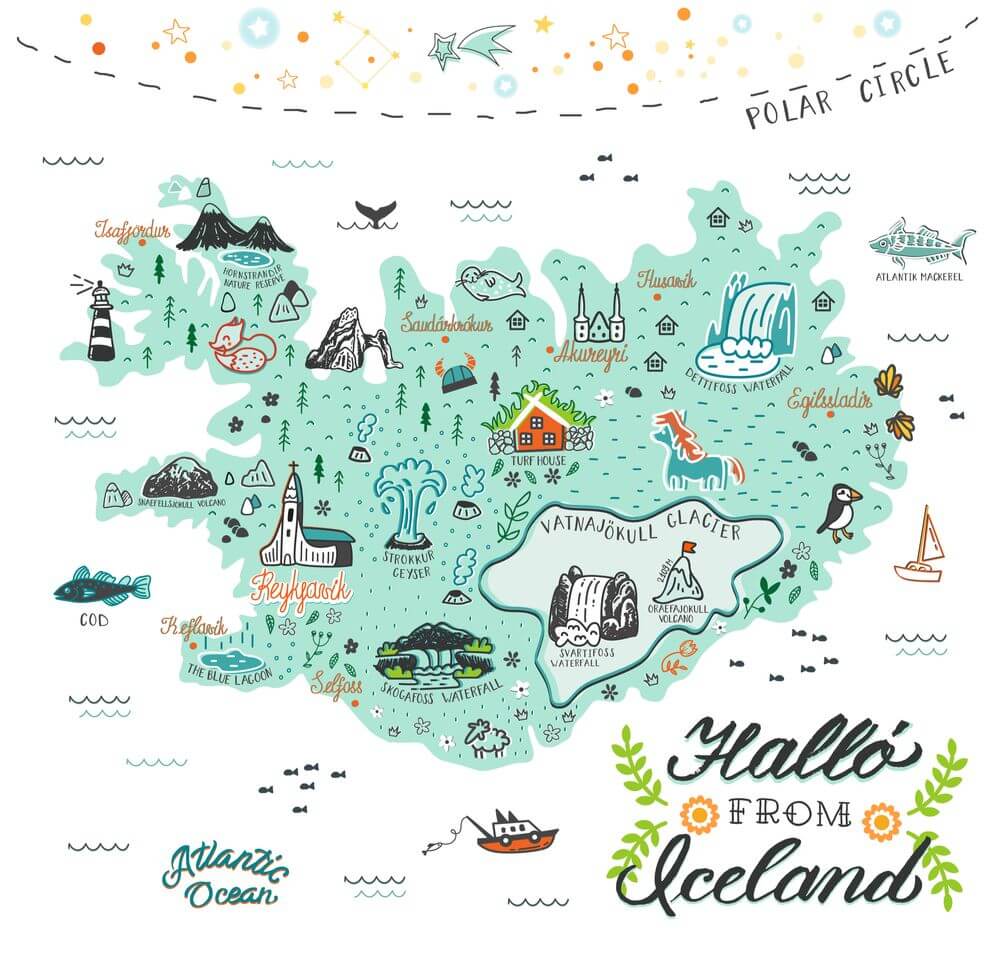 Pre-Planning Tips
Here's the deal, planning isn't everyone's forte. I get it. Allow me to offer two preplanning tips that should help you organize in whatever method best suits your preference. All of them aim to help reduce your feeling apprehensive about your upcoming Icelandic adventure:
Definitely read up on the current Covid entry rules for Iceland. Be sure to triple-check announcements at least three days ahead of departure for the most up-to-date data. Helpful note: The country offers free testing if needed for your return journey. Reservations are required, however, and remember to choose a date close to your departure so its validity holds for any long layovers. My experience was shockingly simple and left me feeling like I farted in a crowded room, awkward. It was so well executed I was at a loss and sort of froze in place, then lingered outside like I forgot my backpack inside or something. Hilarious.
Personally, researching my chosen destination on YouTube is essential in my travel planning process. The more specific keywords you search, the better. I did this to get a visual of outerwear for the Winter months, which worked out perfectly. There are plenty of available channels to subscribe to on the platform for helpful details about the island. I highly recommend subscribing to All Things Iceland where friend-in-my-head, Jewells, breaks everything down from souvenirs to food to cultural clashes. It played out like so: I got myself registered, arrived on time, and was then ushered inside. I was tested and then shown the way out. A couple of hours later, my (thankfully negative) test results were emailed to me. Easy peasy, lemon squeezy.
What's a suitable Icelandic wardrobe?
Short of suggesting everything in your closet, I'll concede that this is highly individual. But I can't overemphasize enough the importance of layering fro your upcoming Icelandic adventure. And waterproof everything. Sure, nothing is technically "waterproof", but do your best to lead with that idea. I purchased a waterproof/resistant jacket, (hiking) boots, pants, and gloves. Didn't regret a single investment. I also had one pair of tight-fitting knit gloves to wear under the bulkier waterproof set, which worked like a charm. Most people recommend wool socks, I bought 2 packs of fuzzy-lined socks found at the Bazar for Є3 (2 pairs/pack) and they worked great.
I say that to say, it's okay to cut corners on some items, but don't skimp on investing in durable outerwear. My outerwear consisted of various brands (think practical vs name brand) and cost me roughly Є300 for all 5 items. A wet bag or waterproof daypack is a solid idea to add to your packing list, too, as is a headlamp and foot clamps. Instead of buying another day pack, I recycled a wet bag I purchased in the Philippines a few years back. It worked like a charm and was less wasteful than adding an additional bag to my wardrobe. Doing so also saved me money I could save to use on the trip.
But let's talk seriously about spending, shall we?
Do I need a budget?
Absolutely, yes, you do. Create a budget with estimations on activities, entertainment, and gratuities. Yes, tips! There's a lot of misinformation on the web about tipping in Iceland. Articles explain how locals find it offensive. Untrue. They are happy to accept your monetary gratitude for a job or meal well done.
Dining out exposes you to the food culture of the island. This also helps support local businesses that struggled throughout the pandemic. Choosing to dine out, though, can be more expensive. Depending on the size of your party and appetite, it can add up quickly. As a solo female traveler, I budgeted $75 USD (9,500 Kr) per day. I managed to stay under this budget by eating out once daily (dinner), buying premade sandwiches during the day (tours), and packing snacks. I also packed alcohol understanding that prices on the island might be astronomical.
There is an abundance of tour companies to choose from for adventure planning during your stay. They aren't all created equal, but they're pretty close. A few have free wifi in the van and operate primarily small tours. Others accommodate larger groups and provide food. It's up to you.
Companies I can personally recommend are:
IceAk Super Jeep Tours
Arctic Adventures
Troll Expeditions
Free Walking Tour Reykjavik
Your Friends in Reykjavik
Activity Iceland
Midgard Adventures
Nice Travel Company
Reykjavik Excursions
Charlie The Traveler
You'll see I spread the love around quite a bit. Not to mention that some of these tours are two or three days in length. Once again, planning will go a long way in this regard.
What to expect upon arrival
Here's what you can expect upon arrival to help you stop feeling apprehensive about your upcoming Icelandic adventure. Tons of adventure for starters and plenty of cold weather. If flying into the country. know that Keflavik Airport isn't located close to the capital city of Reykjavik. It's technically about an hour away from the airport. If you're not renting a car– more on that later–grab a taxi or travel by Flybus transfer. The Flybus is inexpensive, comfy, and mega practical. There's even wifi on the bus, which for travelers not opting to get a SIM is aces.
On that note, wifi is standard around the island in restaurants, and hotels, and is even available on most tour buses. Travel apps like WhatsApp and FB (Meta) Messenger allow you to make calls over a wifi connection. This makes keeping in contact with loved ones while adventuring easier and less expensive than dialing long distances. Don't waste money on that global wireless plan, either. The app Skype allows users to dial toll-free numbers, free of charge, which can be done via a wifi connection as well. If you've also plotted destinations, hotels, and entertainment into a navigation app that operates offline, then you can survive SIM-less.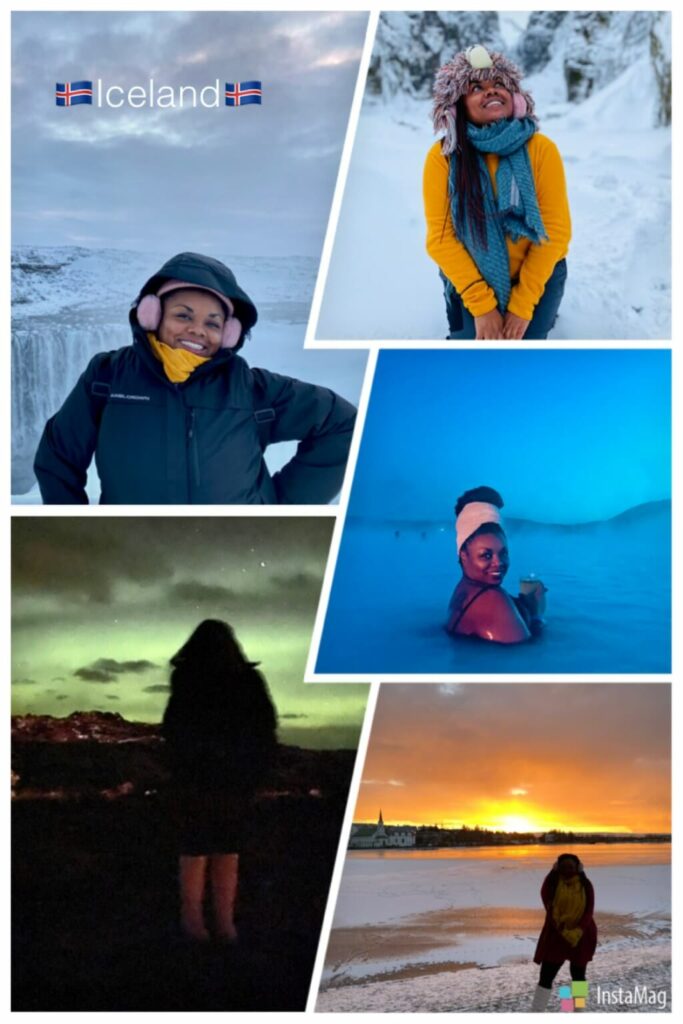 Thankfully, you followed my advice and didn't skimp on the outerwear, meaning you're as ready for the unpredictable weather as possible. With or without a vehicle, as I mentioned already, mobility on the island is entirely weather-dependent. Expect occasional road closures and canceled/postponed tours as a result. If it's in the budget, during travel planning, leave some wiggle room for rescheduling.
What to expect from the capitol
Reykjavik houses about two-thirds of the entire Icelandic population. Making the city space quite dense. The prices for almost everything in the city are higher. But there are resourceful ways around these high prices for sightseeing. Electing to take a Free Walking Tour, for example, exploring downtown Reykjavik accompanied by a local guide. Or customize your own city walk; there are plenty of museums around or catch a performance at the theatre. Exploring downtown Reykjavik accompanied by a local guide, I learned secrets of the city and fun facts. The roads are ice-free because hot water pipes run underneath them, for example. This same hot water is what heats the radiators inside establishments. Are hot water showers a favorite self-love ritual? Instant hot and seemingly endless hot water comes from every shower and faucet.
It's worth noting that the sun rises late in the morning, closer to Noon, which made capturing photos difficult. And during the winter, the sun stays up only four to five hours, yet another challenge hindering mobility. Even more interesting, is that the sun rises and sets on a horizontal line. I know, right. There are countless wonderful phenomena like this waiting for you on this volcanic rock. Knowing all that, you're not still feeling apprehensive about your upcoming Icelandic adventure, are you? If you are, let's continue on.
Getting around the country
Let's continue on the topic of what to expect on the island. Most tourists opt to rent a vehicle and drive themselves from site to site. Doing so allows people to travel at their own pace. To skip some of the overrated activities in exchange for off-the-beaten-path opportunities. Whatever you do, don't opt out of insurance coverage. Because of the harsh weather conditions, accidents can happen often. Inexperienced drivers attempting to navigate icy roads in a snowstorm spells disaster.
For those driving, pay close attention to the weather and road apps and/or websites for the duration of the adventure. A great starting place would be visiting safetravel.is. This website is the official source of verified weather information for the entire island. Further on driving in Iceland, it behooves you not to challenge the weather here. It can be a deadly choice.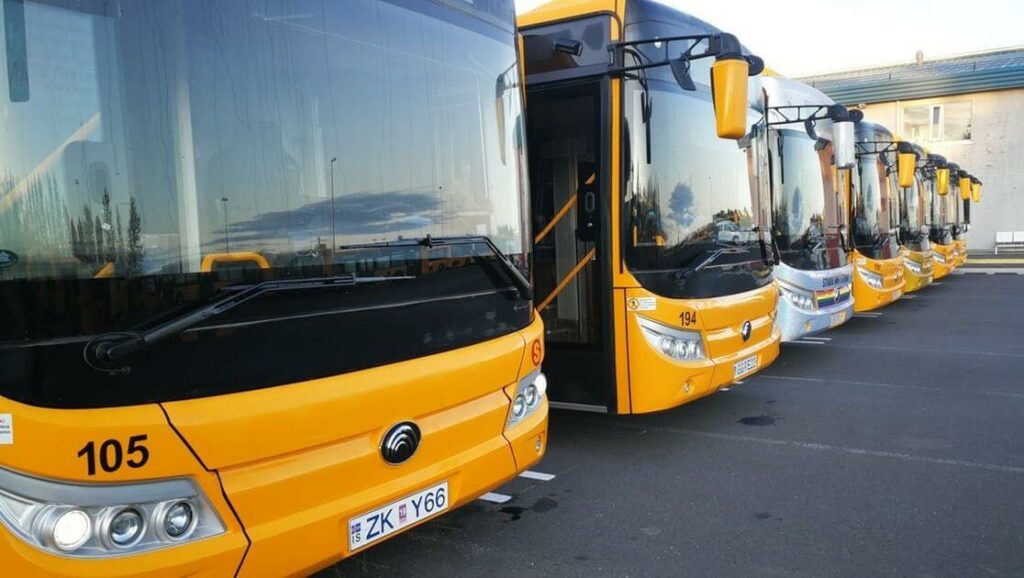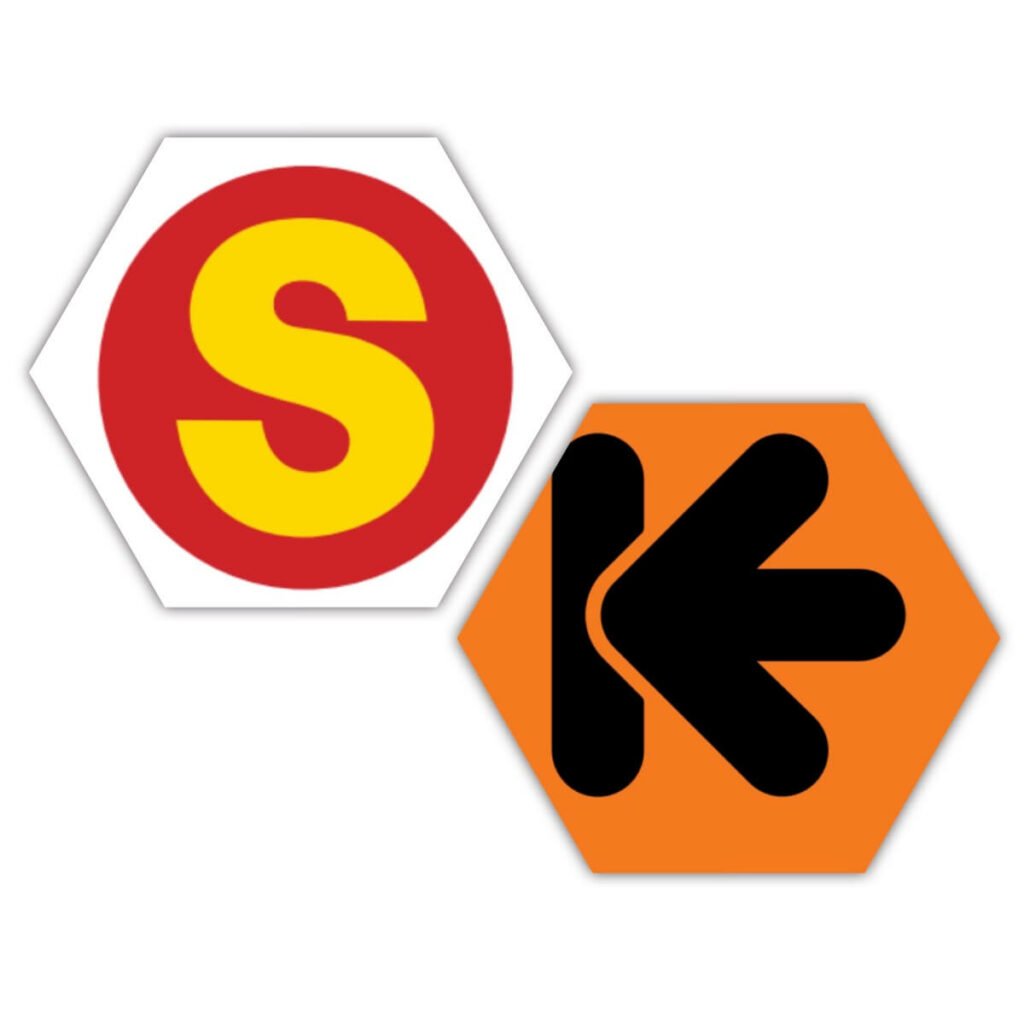 Other methods of getting around include the public bus, hop-on and off tour buses, or electric scooters. The easiest method of getting around safely is via small group tours. These guides are experienced long-distance drivers and have practiced driving hours in the snow. They will often cater the day to the sunlight and weather knowing these peninsulas like the back of their hands. Reserving these tours takes the hassle out of planning and allows you to sleep or work (wifi) along the way. Personally, I went through Charlie The Traveler as a tour agency for my hassle-free adventure. This was my birthday gift from myself to myself so I didn't want to plan much of anything.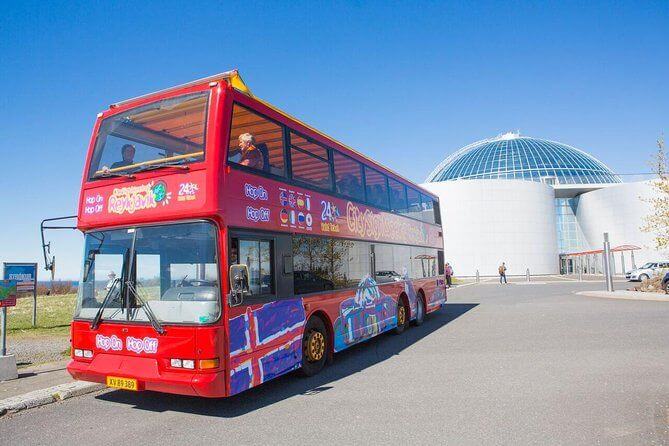 Lasting impressions
Iceland will undoubtedly be one of the most memorable destinations I've had the privilege to visit. And although cold temperatures aren't my forte, volcanic islands are. As an inhabitant of a neighboring volcanic island chain, I am fascinated by their existence. The more information I learned about the island's history, culture, and gastronomy, the more amazed I became. The sustainable living efforts of the island are brilliant. And I was speechless several times by its landscapes.
All of the subtle nuances from tiny town to tiny town, the folklore, and the Viking ambiance throughout will not disappoint travelers. The weather, on the other hand, might just. But if you're still feeling apprehensive about your upcoming Icelandic adventure, read my previous blogs for more insight. Armed with the travel nuggets delivered in this quasi-guide to Icelandic travel, however, I'm positive you can handle it. Happy adventuring.