As an environmentally conscious solo female traveler, I take the impacts of my traveling on the world seriously. Especially understanding that it's impossible to be carbon-free as a globetrotter. Aviation alone is argument enough for those who have a stronghold on low-waste living.
But let's be honest, as inhabitants of the 21st century, avoiding things like single-use plastics or water waste is next to impossible. That doesn't mean that there aren't those of us frequent travelers out there that do care.
It's to those valiant few that I dedicate this informative blog. And I look forward to spreading the awareness of responsible traveling to those who haven't given it a single thought. You see, to travel responsibly is to travel with purpose.
And for those that are purposefully searching for destinations that will increase the possibility of participating in sustainable travel methods, keep reading for the enlightenment you've been waiting to arrive. Because in this latest blog, I'm sharing seven destinations with an eco-conscious approach to tourism that every solo female traveler should consider adventuring.
Environmentally Conscious Destination No. 1: Bhutan
Did you know that Bhutan is the world's only carbon-negative country? Kind of mindblowing, isn't it? This destination has been on my travel "bucket" list for a decade. Why haven't I gone yet? Because it's expensive to go!
As a carbon-negative country, Bhutan is one of the few that bolster a heavy tourist tax for visitors. How much, you ask me? Currently, there is a $40 visa fee in addition to a daily tourist tax charge of $200-$250. You read that correctly! And that's why going to Bhutan is a decision.
This fee is known as a package charge for tours because solo exploration of the destination is forbidden — visitors must be accompanied by a licensed tour guide. The cost breakdown includes three-star accommodations, all meals within that establishment, the licensed guide, overland travel, any necessary exploration equipment, and a $65 sustainable development fee.
This fee goes directly into the country's education, health care, and poverty alleviation funds. It also funds adaptations to infrastructures necessary to accommodate the increases in tourism. Bhutan, as a nation, has sustainability built right into its national identity. Considering the country didn't allow tourism until 1974, this jewel of Asia is truly a wonder.
Other cool sustainable effort facts about Bhutan:
60% of the country is protected forest land
Bhutan is close to the same size as Switzerland but has 1/10th the population
It has repeatedly won recognition for world records in mass tree planting
Motor vehicles weren't driven until the 70s
Environmentally Conscious Destination No.2: Galapagos Islands
Another destination worthy of sustainable travel consideration is the incredibly diverse island nation of the Galapagos. A collection of 60 islets and islands off the western coast of Ecuador, the Galapagos Islands became a UNESCO-designated World Heritage Site in 1979. Yet another destination I have yet to galivant, these islands have enchanted millions, including Darwin.
Known around the world as a place where life is continuously created, this archipelago is best suited for outdoor and ocean activity enthusiasts. Divers will love it, and eco-conscious travelers will adore it, too. Many island nations have been hit by overtourism in the last couple of years as post-pandemic travel saw an increase in tourism across the board. In the same way that many popular tourist destinations are adapting to overtourism, the Galapagos Islands have put their own efforts into full effect.
For starters, every tourist must obtain a Transit Control Card (TCC) at the airport upon arrival. Often if travelers have prepaid for a tour group, the guide will handle the acquisition of the TCC for you. The card resembles a credit card and costs $20 and must be paid in cash, so plan accordingly. Travelers must present their identification and boarding pass to get their hands on a TCC. Additionally, any tourist over the age of 12 visiting the islands is required to pay an entry tax of $100. Children 11 and under that are tourists must pay $50.
The Galapagos National Park Directorate (GNPD), which protects 97% of uninhabited land, and the Ecuadorian Ministry of Tourism place strict rules on tours and tour guides. This is in an attempt to reduce the amount of pollution and waste on the islands which undoubtedly makes its way to the wildlife that calls them home.
Additional sustainable efforts include limiting flights (there are only two per day from the mainland), implementing responsible tourism practices, and managing overfishing and farming. If you plan to travel to the Galapagos here are four things you can do to ensure that you travel it responsibly:
Book tours via sustainable tour operators.
Avoid single-use plastics for the duration of the visit.
Attempt to operate within the local currency.
When visiting National Parks, leave the sites better than you found them.
Environmentally Conscious Destination No. 3: Iceland
The Land of Fire and Ice was voted the number one destination for solo female travelers in 2023. As a solo female traveler that has had the opportunity to see it for herself, it is easy to understand why.
As one of the safest countries in the world, this sustainably infused island in the Atlantic is freezing and windy but impressive. From digging themselves out of a massive economic hole to repurposing all that hot water to heat the roads and homes, the Icelandic winter wonderland has a lot to impress responsible travelers.
The fact that the island is popular amongst tourists easily opens it up to the impacts of overtourism. for example, Iceland has roughly 450,000 inhabitants but receives upwards of 650,000 tourists per year. That means that tourists outnumber locals at any given time of the year. This is not sustainable. Great for their economy and tourism board, but terrible for the environment. As an island with one major loop road, you can imagine how densely populated certain areas of the country might get as a result.
Because of this, those in tourism do their best to educate visitors on the importance of sustainability. Folks flock to the country to view its abundance of natural wonders: geysers, glaciers, and geothermal pools. Tour guides, in turn, do their part to minimize trash waste and foot traffic, in addition to educating tourists about the fragility of the various ecosystems the island supports.
Here are a few sustainable tips for making your Icelandic adventure sustainable and memorable:
Stay longer and slow travel
Embrace off-season travel
Seek out businesses that are environmentally certified by Vakinn
Use public transport or electric bikes to explore
Tap water is completely safe, so bring a water tumbler to avoid plastic bottle usage
Environmentally Conscious Destination No. 4: Kenya
Kenya is leading the sustainable masses with their efforts in renewable resources like solar power and permaculture, in addition to its devotion to wildlife rehabilitation. Did you know that Kenya is home to 55 National Parks? What's better is that dozens of those offer conservancies, creating space for wildlife and locals to co-exist. That thought alone gets me hyped!
The majority of the land surrounding the parks is owned and leased out to conservancies by local Kenyan communities. That is to say, choosing to stay at one as a tourist means putting money directly back into that community. Visitors also boast of how quiet and private a conservatory stay is, not to mention the additional night activities to be had. The opportunity to witness wildlife while in the wild may become a thing of the past for the next generation of solo female travelers. This is why Kenya has beefed up their sustainability efforts in the tourism realm since 2013.
The country hopes to slow the inevitable, if not stamp it out entirely. To do this, the country has banned plastic bags and other single-use plastic items. These laws are strict and come with hefty fines and up to four years in prison if violated. They are all the way serious about this. So much so, that tourists arriving with items purchased from duty-free shops in plastic bags, will be forced to leave said plastic bags behind before exiting the airport. Pack your Ocean Bottle water tumbler, y'all, and get ready to use that bamboo cutlery set from The Sustainable Tomorrow because you're going to need it.
*Side note, there are savings to be had when ordering from either retailer in the aforementioned sentence by utilizing my affiliate codes.
Environmentally Conscious Destination No. 5: New Zealand
Okay, Oceania, in general, is a continent everyone needs to experience firsthand at least once in their life. And if you're into responsible travel, it belongs near the top of your list. Tourism in this country is built largely on or around the uniqueness of the terrain and culture. With two islands with totally different vibes and environments, New Zealand deserves time to slow travel.
With the ever-growing popularity of ecotourism, Kiwi travel companies have all pledged to partake in the country's "Clean and Green" initiative. This is an overdue initiative, as the island nation has struggled with the infrastructure to support waste management and recycling in previous years.
Nowadays, there are designated bins for bottles, plastics, and paper in every neighborhood of every major city. Even the hospitality industry makes it easier for visitors and employees to reduce waste and recycle during their stay. Tours have begun to highlight specific activities, as well as strive to reduce the impacts of overtourism.
Sustainable excursions can now be found for activities such as sailing, rafting, ziplining, hiking, e-biking, and even electric ferries. Are you intrigued? You should be!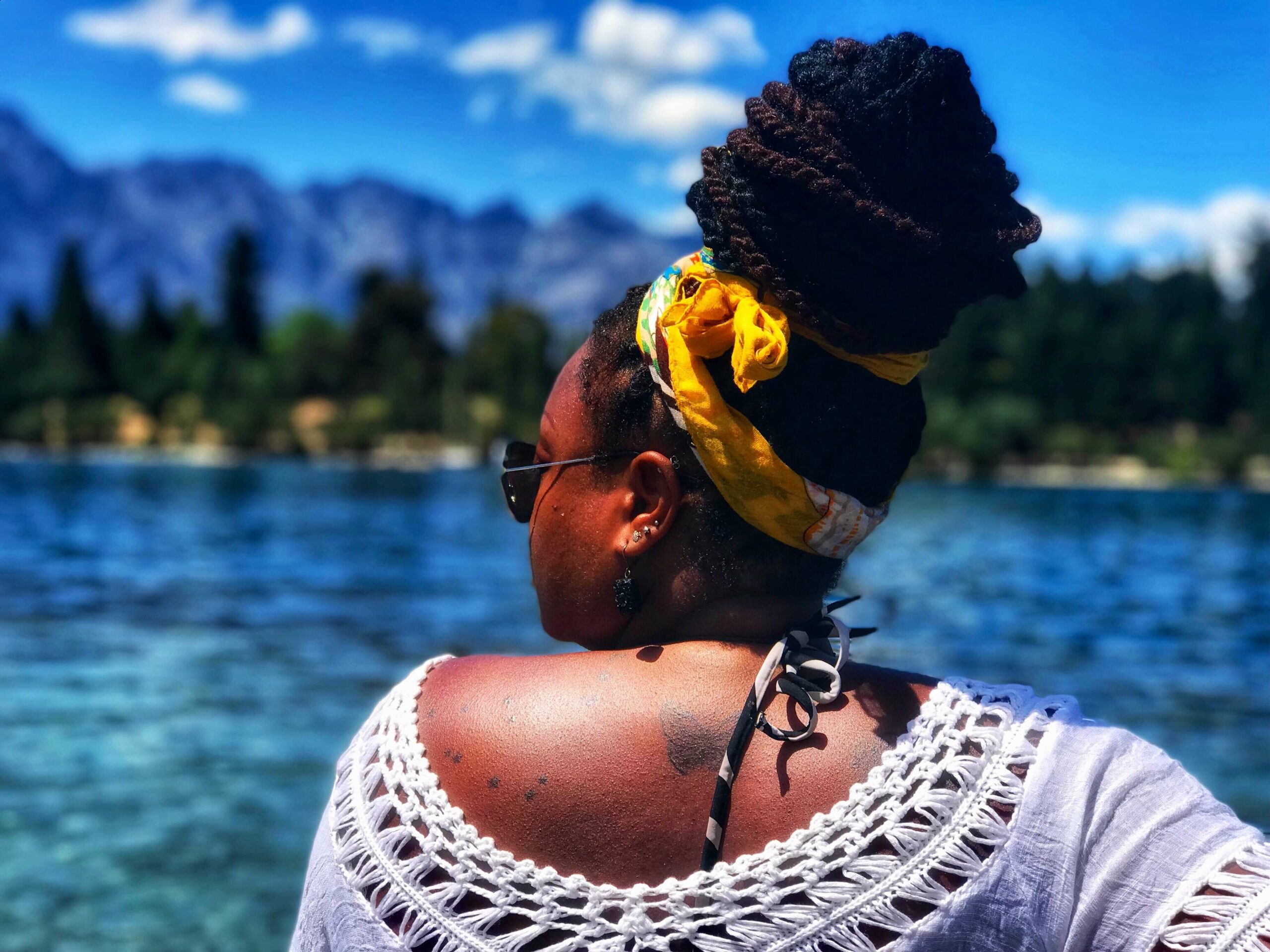 Environmentally Conscious Destination No. 6: Singapore
I graciously had the chance to celebrate my 36th birthday here in Singapore, and I can tell you definitively that it's amazing! Did I mention that Singapore has one of the most breathtaking botanical gardens in the world?
As an aspiring global leader and world-renowned innovation hub for building solutions in Asia, Singapore pledges to have 80% greening on the architecture in place by 2030. This is planting trees and shrubbery along the edifices or rooftops of buildings to increase oxygen and reduce the negative impacts of climate change. It does this by using water conservation techniques and natural resources to reduce emissions and waste.
Currently, the country's waste management system follows a waste-to-energy program. Collecting and burning garbage in designated facilities to turn that waste into heat energy for electricity. Further, Singapore has an established committee for the hospitality sector to hold hotels and restaurants accountable for sustainable practice methods.
A sustainable traveler's fun fact about Singapore, chewing gum aka microplastics galore, is illegal. It's also true that there's a $2,000 fine in place for littering. Singapore is big on cleanliness as well, boasting the cleanest public restrooms on the planet as a result of the Keep Singapore Clean campaign that originated in 1968.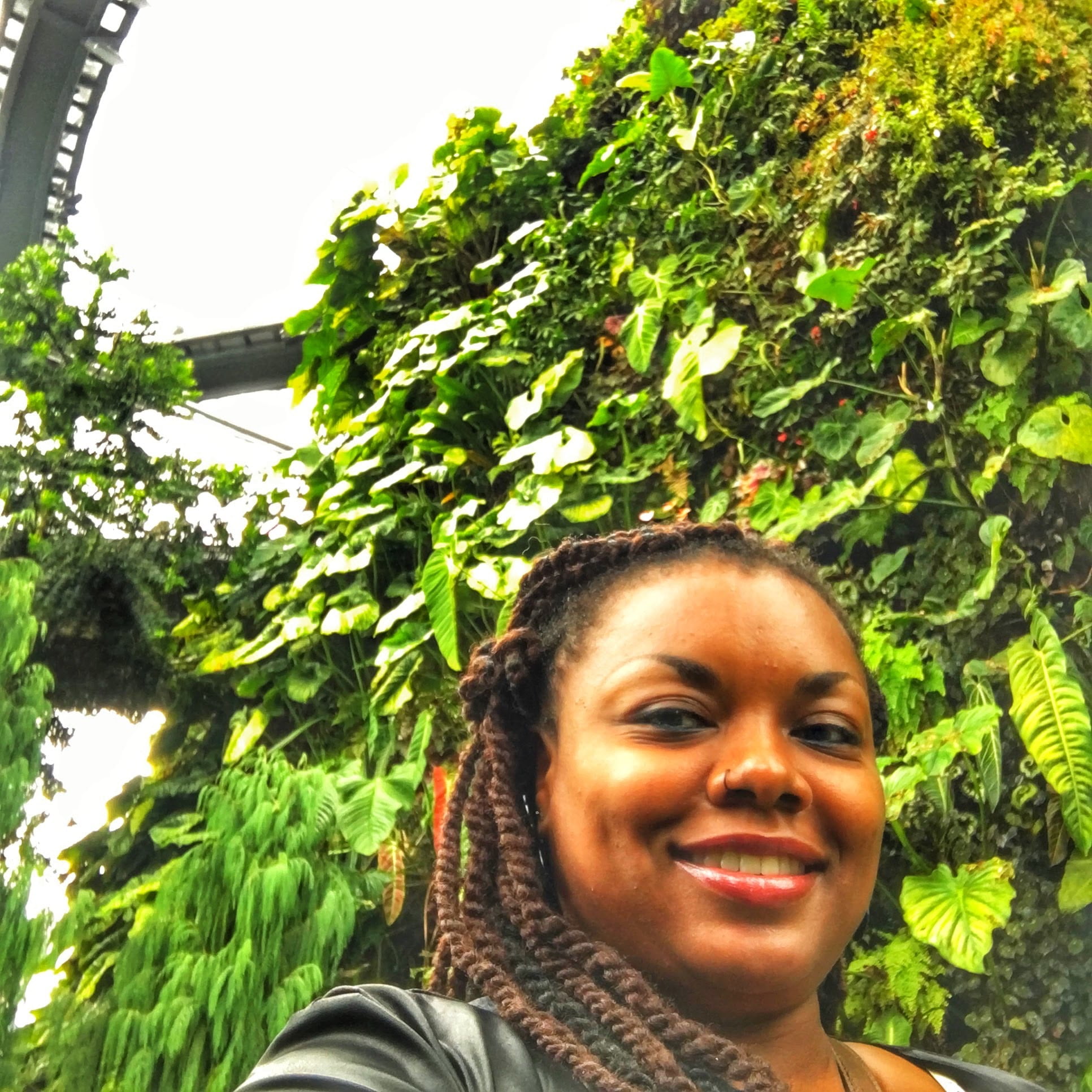 Environmentally Conscious Destination No. 7: Slovenia
Slovenia, located in the beautiful Balkans, is another one of the leading sustainable destinations around the world. Rich in biodiversity, the Slavic nation has a stratagem when it comes to tourism and sustainability: eliminate travel seasons. The majority of travelers wait for peak season to travel to certain destinations as a direct result of access to events or natural phenomena. Slovenia is aiming to create tours and events that happen year-round. That way, there is no peak season.
This idea aims to keep businesses open longer and offer locals some reprieve from the onslaught of tourists that make their way to the region in troves on an annual basis. Think it will work?
Slovenia may only take up a small corner of Eastern Europe, but the country offers four different environments: the coast (Mediterranean), the eastern plains, the limestone hills, and the Alps. That almost makes you want to book a flight right now, doesn't it? The nature Slovenia has to offer is one of its best attributes. In fact, roughly 60% of the country is forest. Hidden within all of that untouched land are places that no one has yet discovered.
Additional sustainable efforts in Slovenia:
Its capital, Ljubljana, has a car-free area.
They created their own sustainable certification program.
Unbeknownst to the country, they were the beginning of regenerative tourism.
Each one of these seven environmentally conscious destinations around the world is perfect for sustainable solo travelers. Perhaps one of these will be your first solo destination.
Being a Sustainable Solo Female Traveler
Choosing to travel to places that embrace and uplift sustainability helps us limit the negative impacts of tourism around the world. Too often, the word or ideas surrounding the word sustainability are paired with doing less or investing in brands claiming to be eco-friendly.
But being sustainable is so much more than that, especially when traveling solo.
Sustainable traveling is about reducing the negative effects that tourism can have on the people and communities in less-developed nations. It is seeking ways to have a positive impact and to leave it better than when you arrived. And further still, it's being a disciple and spreading the awareness of sustainable traveling.
On the fence about booking a sustainable solo trip? Want to talk about it and find workable solutions? I can help with that! Having traveled to over 30 countries across six continents as a solo female backpacker, I'm hyperaware of the importance of the various details necessary for solo traveling in the 21st Century.
When you book a 1-on-1 travel consultation with me, we can chat all about it. So, which environmentally conscious destination will you solo travel to first?