"The flight is canceled!" The words stumble then trip off of the edge of his lips. My best friend and I have been waiting at this airport in Bratislava for three and a half hours (this, after having already driven for five hours from Zakopane), on pins and needles and praying the plane would still take off from Skopje, get here to Bratislava and back to Skopje this evening (early morning really) as planned. My friend works for the airline and has a 04:00 call time that cannot be changed. The plane was delayed from its original location (Hungary) and has been struck by lightning while on the tarmac in Skopje. The aircraft is being inspected for damage and awaiting final clearance for takeoff, but the problem lies within the airline's rules of flight. No employee shall work more than 14 hours per day. Should any delays or technical difficulties push them beyond this amount of hours they become ineligible to fly. Should that decision be made, the flight will be canceled, which is precisely what has happened. "They can fly until 02:00 before the rule comes into play. It's 22:25 and if they cannot begin boarding within the next ten minutes then they will be unable to fly from Skopje to Bratislava and back within that time frame," he explains further. I exhale and grip his hand. He'll be forced to take a train and two flights now to get back to Macedonia to make his ridiculously early call time. Waiting out the next ten minutes while doing my best to assist plan logistics is agony.
Perched at the top of the stairs just passed Passport Control we watch the updates on his mobile about the flight status. The free airport WiFi doesn't work downstairs at the gates and we cannot go back through customs in order to sit, eat or use the WiFi comfortably while we wait for what everyone else not privy to insider info thinks is the delayed, but newly-projected boarding time of 23:50. "Do you think it's possible they will call in a replacement crew and send the plane anyway?" I ask not for myself, but for his sake considering the impending work schedule and the hours of the day they begin. We brainstorm other routes home, whether we know anyone here in Slovakia or in Vienna, which is an estimated forty-five-minute drive away. We stare at the clock as it passes 22:45. The plane in Skopje hasn't begun boarding and thanks to his access to company information we know the flight that the agitated mass waits for will not transpire. We make our way to the counter downstairs to wait for the crew to alert everyone on how to gather our checked luggage, whether or not the flight is rescheduled, and for what time of day. As a budget airline, flights in and out of cities often transpire every-other-day vs every handful of hours. With less than 48 hours before he must be groomed and presentable in uniform, we need this information to know our next steps. I hang over the countertop of the kiosk in front of the gate while he waits for an update on the backend of the system via his mobile. There hasn't been a single member of the crew or airport staff present at any of the three gates down here since we arrived, almost two hours ago. Aggravated and overly-tired babies wail in strollers, the designated room for smokers has standing room only and the trash cans in the bathrooms overflow. My patience is wearing thin. I've missed connecting flights, endured twenty-hour plus layovers, countless language barriers and even misplaced luggage, but I've only ever had a flight canceled once before during my adventures in globetrotting.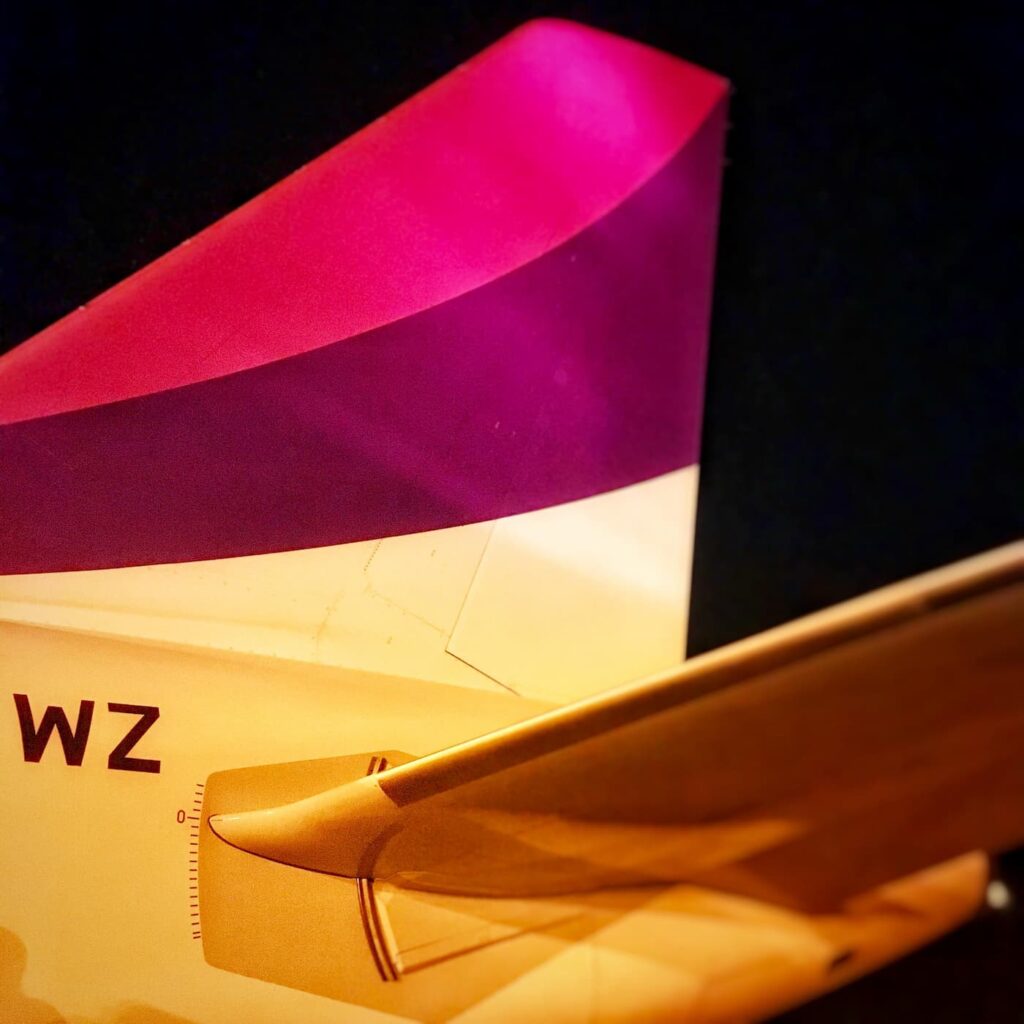 "They just posted the rescheduled flight, but without an assigned crew." Meaning it could very well be the flight he is meant to be on should he be able to report for duty on time. I snap my head in his direction at the news. Reading my mind he announces the flight has been rescheduled for tomorrow, after midnight. I grab his arm and squeeze while I hold his gaze. He raises his eyebrows in hopelessness and we walk back towards the stairs for a wifi signal to start confirming our previously researched logistics and formulating an action plan. It takes another hour and a half before anyone comes to notify the anxious mob of what he and I already know. We make efficient use of that time by notifying loved ones back in Macedonia, rescheduling the taxi pick up, and by booking a hotel room for the evening. The airline will reimburse us for expenses accrued as long as valid receipts can be provided upon check-in for the rescheduled flight – at least so we're told. Bestie whispers into the phone as not to alert anyone around us that he works for the airline causing everyone strife. He has to inform his superiors that he is stranded here and will be unavailable for any standby flight they may call him for tomorrow and as a result of the hour of the rescheduled flight, may not be able to make it to his scheduled shift the following morning on time—or at all.
The company understands about the standby, but will not budge on his scheduled roll call. They instruct him to take a night bus to Budapest so that he can accompany the crew for the flight into Berlin tomorrow afternoon. Once he reaches Berlin he must take another fight back to Skopje. This pathway means he will only have two hours to sleep this evening before needing to set out on this jaunt across Europe for the next 10+ hours. He will arrive in Macedonia no later than 19:00 giving him eight hours (give or take) to rest and prepare for a 12-hour day in the air. My heart weeps for him as he rattles off the grueling journey ahead of him with tired eyes. I embrace him and hold him close until our breath synchronizes. The action calms each of us. When we break the connection he smiles at me and says, "now you get time to explore the city and by default get to add Slovakia to your growing list of counties visited!" He says this with such joy and selflessness that I can't help but smile at the thought. I've got a personal travel goal of visiting my 50th country by the end of the year—rapidly approaching. The addition of Slovakia partnered with those I've scheduled to visit in the coming months, this mishap makes that dream much more of a reality.
[embedyt] https://youtube.com/watch?v=P9haoy5Z_3I[/embedyt]

Up to 25% Off Adventure Travel Deals
**This blog post contains affiliate links.