My first experience at the TBEX travel conference in Spain has wrapped and there's so much to share about it. This was not only my first TBEX but my first travel conference in general. As a sustainable traveler, attending travel conferences wasn't something I saw myself doing. These large events are often priced out of my budget. Support large hotel and food chains vs local eateries and small businesses. Or scheduled at a time of year or in a place on the globe I couldn't get to in time. Can you relate to this mentality?
Honestly, I knew that attending industry conferences was something I would inevitably participate in. And despite having purposefully put off my attendance for years, after experiencing my first TBEX, I think I'm hooked.
First things first, though, in this discussion…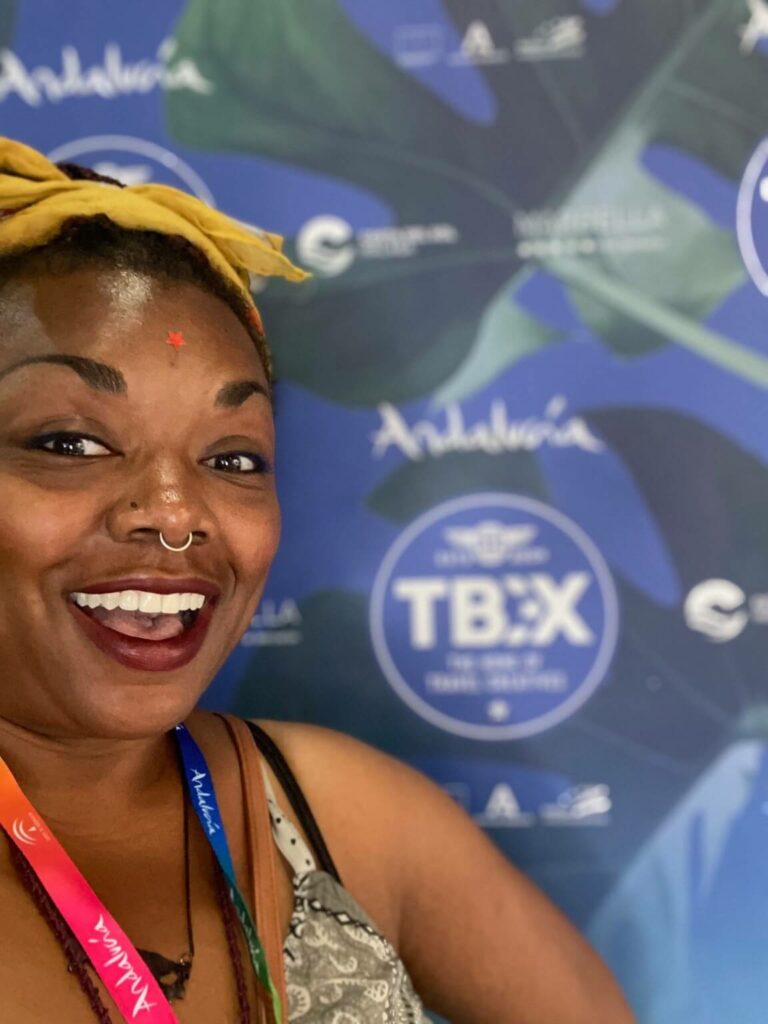 Ever heard of the TBEX travel conference in Spain?
Neither had I until I saw a call to action about the opportunity to win a free ticket through the Black Travel Alliance. The BTA is a non-profit organization and community encouraging BIPOC travel professionals. The org offered ten travel creatives a scholarship to win a free ticket to TBEX Marbella 2022.
As an English teacher, the Summers are my playtime when it comes to traveling. The limbo of my visa status (shoutout to my fellow immigrants) during these Summer months also restricts my global movement. But TBEX was happening right here in Spain (Andalusia) and in June when my classes were out. Making it perfect as my first choice for a travel conference experience.
I submitted my application for the scholarship and wouldn't you know it, I won!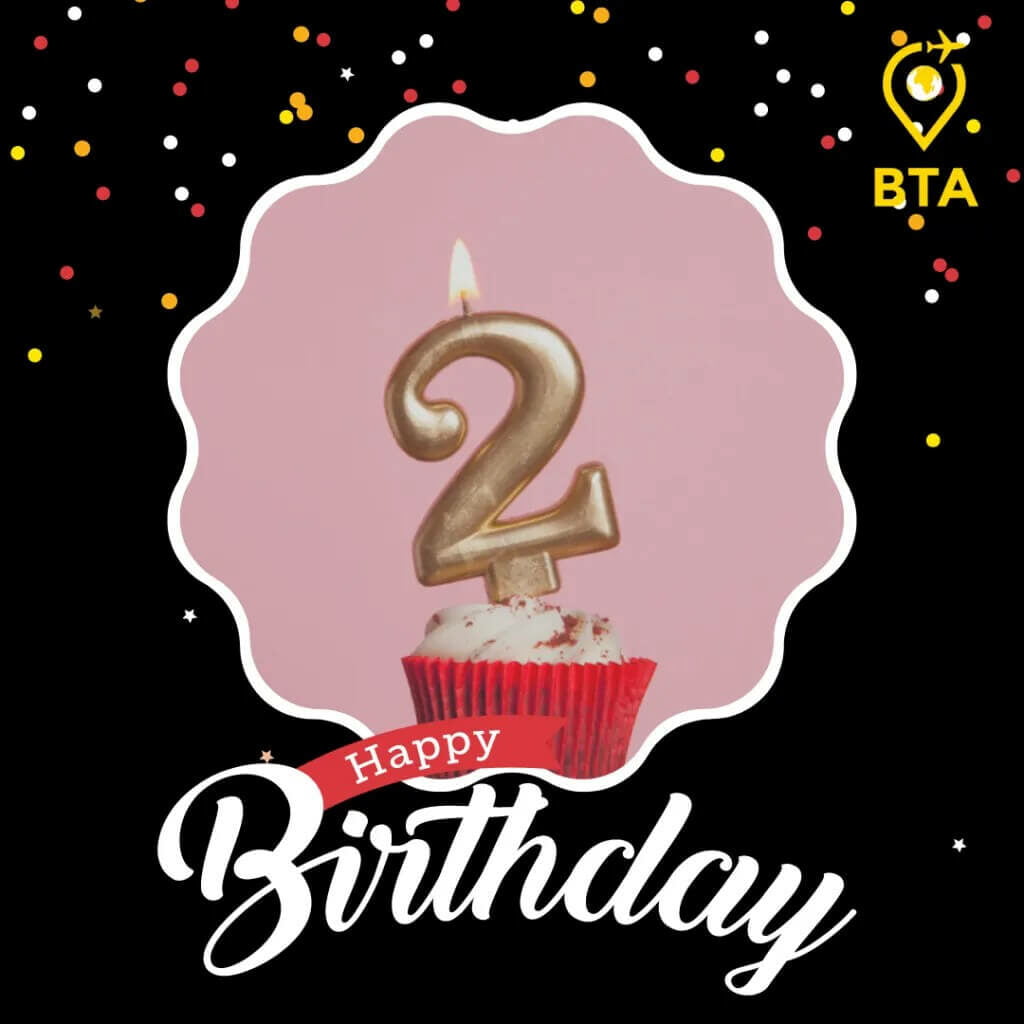 I immediately began researching more information about TBEX, travel content creator conferences in general, and the beautiful destination the event this year would be, Marbella. As a first-timer, I did this in hopes of shedding some necessary light on what I was walking into.
What are travel content creator conferences?
Formally, travel conferences exist to help equip content creators with industry insight. They also connect like-minded people, provide opportunities for collaborations, and introduce new platforms or useful applications.
Most know about large events like TravelCon, or the Women in Travel conferences. But TBEX has been around, too, since 2009. But here we are in 2022 and I have finally gained awareness of its existence. Thank you Black Travel Alliance!
What makes TBEX unique is that it caters to travel creatives. Each ticket also includes day trips within the area the conference is held. TBEX also brings in some heavy-hitting DMOs (Destination Marketing Organizations) for travel creatives to network with.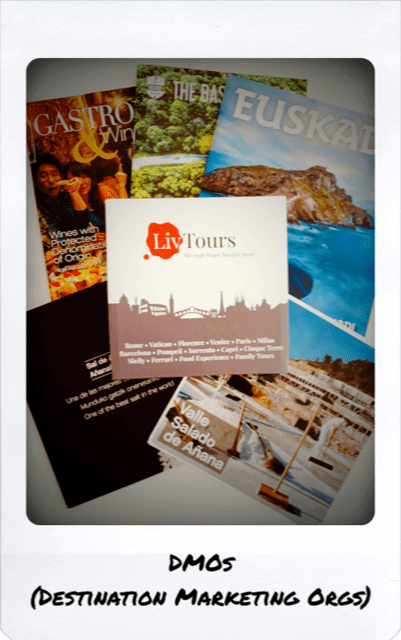 So what are the main reasons I chose to attend TBEX?
3 main reasons why I went to the TBEX travel conference in Spain
Saving the fact I won a ticket, there are several reasons why I chose to participate in TBEX 2022:
Learn the fundamentals of monetizing content on websites, blogs, and social platforms.
When you've been blogging for years, but haven't pieced together the puzzle for monetization, these events are like gold. Learn what to do, and how to do it from professionals that are currently earning.
Uncover industry trends post-pandemic.
Having already noticed the massive changes in the travel industry post-pandemic, I was eager to learn more about the changes being implemented. Not only by travelers but by travel companies and popular tourist destinations/sites.
Networking and building professional connections.
Get inspired by the stories of your peers. Share your failures and successes too. There is a real sense of comradery amongst travel creators that choose to be here.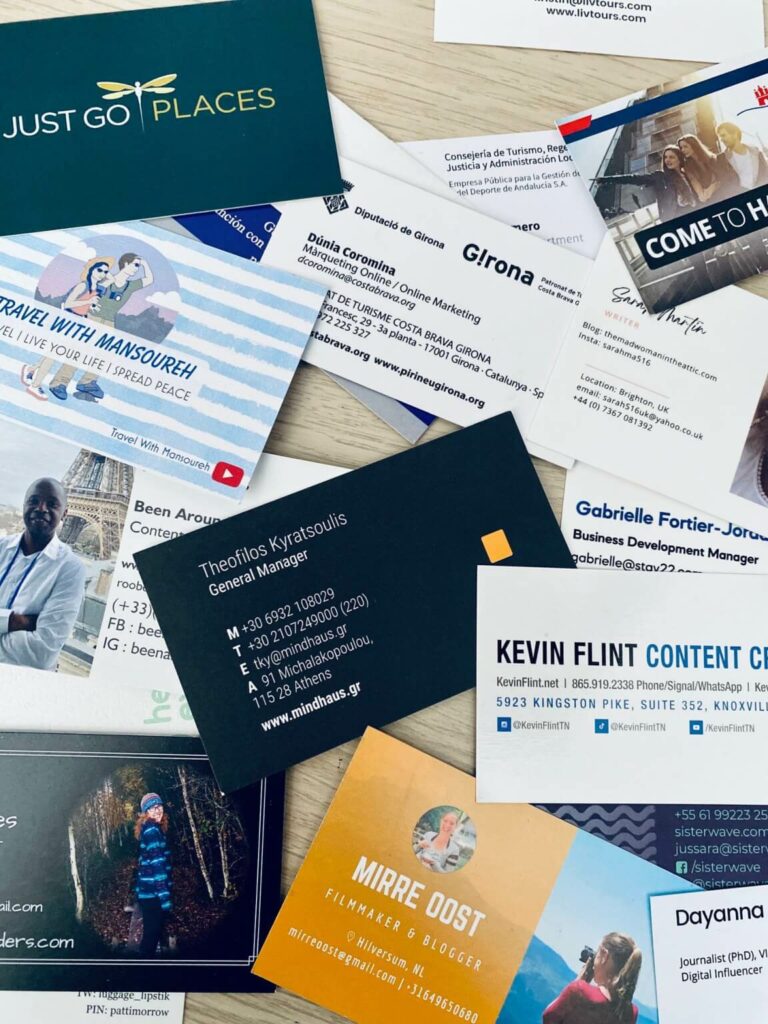 4 more reasons why I went to the TBEX travel conference in Spain
Reinforce my existing industry and content creation skills and knowledge.
Vindication is remarkable after years of plugging away at a hobby that you hope to make into a career. When I closed my eyes and jumped into becoming a "blogger" I had zero idea about what I was doing. But I did have a vision, a business background, and a whole lot of gumption. The conference revealed my strengths and weaknesses and where I can improve and/or pivot.
To experience a travel creatives conference.
Now that I am no longer a travel conference virgin, it feels great. Like an arrival to an imaginary, but a very real place of accomplishment. And now that I know what one is like, I imagine I will be better prepared for future attendance.
To be back in Andalusia, my old Spanish stomping grounds.
Once upon a time, I lived in Andalusia for two fantastic years. It's honestly one of the most beautiful regions in the world and one I missed greatly. Being back on the Costa del Sol was food for my soul. And being back around Andalusian culture fed my wanderlust, too.
To be visible as a BIPOC travel content creator.
Representing Black travelers at the TBEX travel conference in Spain was more than a privilege, it was my honor. As a whole, BIPOC travelers often find themselves unseen or unsupported on social media platforms that favor the opposite. So as a BIPOC traveler, I understand the necessity of community and solidarity in this industry.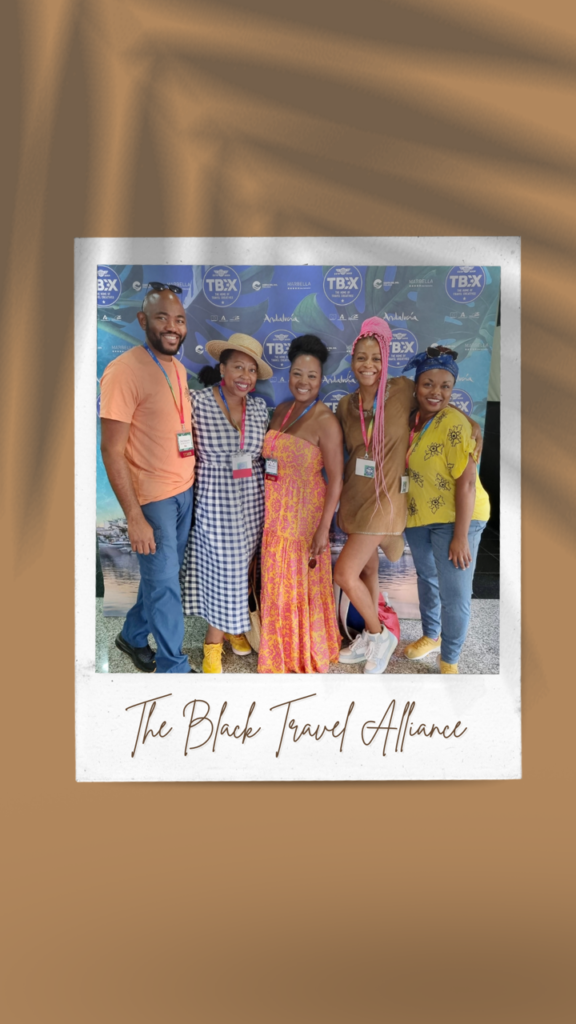 Want to know more about other BIPOC-supported travel conferences happening throughout the year? Check out this list as provided by the BTA for travel conferences that support BIPOC travelers.
Can you relate to any of these reasons why I decided to attend the TBEX event? Perhaps you're interested in attending a travel conference soon yourself? If so, there are a few things that you should know.
Helpful tips for travel conference first-timers
If you are debating attending your first travel creatives conference, here are a few helpful suggestions for you:
Be ready to network! Have business cards, or branded merchandise (stickers were popular), something to give people to know how to reach you. Don't want to carry physical items with you? Love to hear it, fellow sustainable traveler! Do be prepared, then, with a digital copy of your contacts and socials. Blinq.me is a great example of how you can do that.
Dress to impress! Aim to be memorable because there are hundreds of other creatives vying for the same brand attention as you. Not to mention that these events are heavily filmed. Why not look good for the thousands of folks that will likely see the marketing material captured at the event.
Be on time! The schedule for the event will be available in multiple places. Make a copy, take a picture, whatever you have to do to be in the know. Set your alarms, arrive early, and be ready to learn.
Bring the right materials with you. Whether that's an iPad, the notes application on your mobile, or a classic pen and paper. Have it ready to take vigorous notes as information and inspiration will come flying at you from multiple directions.
Act professional. You will be amongst industry-heavy-hitters, some you'll know and others you won't. So the right kind of memorable impression is important. Say thank you to everyone involved in creating the event. Greet the staff daily, too. Put out positive energy for the duration and watch it come back to you tenfold.
On another note, be prepared for people to ask you to follow them on social media platforms. Participate in these exchanges for all of the aforementioned reasons.
So are you ready for your first travel conference? Will you choose to attend TBEX, or another conference happening this year? Share your answer and stories of your travel conference experiences in the comments section.
What are other travel creatives saying about TBEX?
Check out a few of the b/vlogs and content created from other travel creatives at the event in Marbella.
Travel with Mansoureh— Mansoureh is a journalist & travel content creator Interested in food & adventure @diningwithmansoureh
Fuse Travels— Feuza of Fuse Travel offers stress-free travel guides for Europe, discusses what it's like to volunteer at TBEX in Marbella.
And catch this REEL highlighting the wonder of Marbella, featuring travel creatives as captured by key note speakers, Eulanda & Oomo of @dipyourtoesin