Cool rainfall greets the early dark hours of this day, blessing the journey with clean air, sprinkling the luggage secured atop the van. Nine hours, one border crossing and five military check points stand between us and the next destination.
Crossing into the Sinai peninsula an armed government mandated police officer accompanies the van. This peninsula responsible for the largest income for all of Egypt is the gateway between Africa and Asia and is the security zone for the Suez Canal.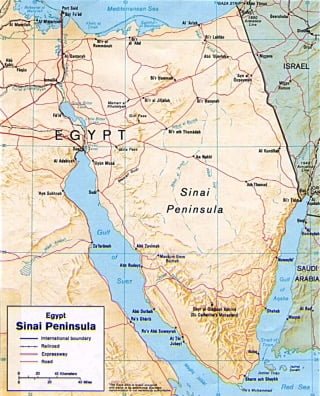 An ancient idea originally concocted by Queen Hatshepsut, fearful of tomb robbers the canal failed to manifest until the 20th century. Once a site of struggle the Peninsula has been conquered and recaptured twice, most recently in the 1970s.
Military checks, security checks, random car searches. A member of the group unwittingly snaps a photo passing a military check point now passports are being rechecked for authenticity. Our guide rolls a cigarette, shares stories of how thick the red tape of bureaucracy can be and we wait.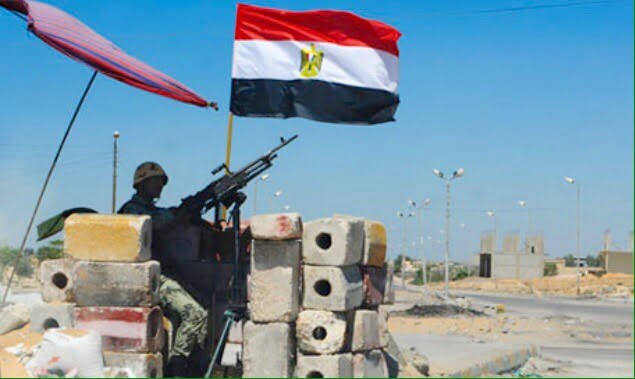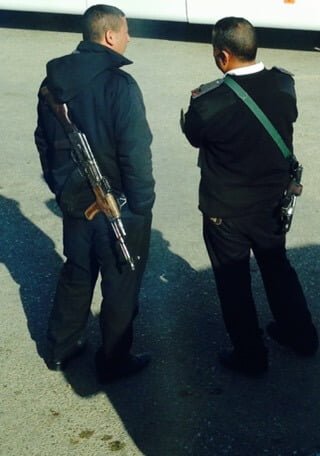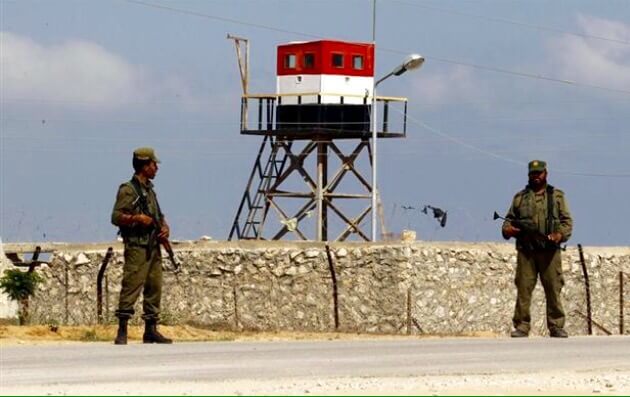 The long drive, one of many, is all desert views and Rocky Mountains. Brick red, burnt oranges, grey shade with a touch of pewter. The rocky hills giving way to peeks and drop offs. The cotton ball sky a beautiful contrast to the rich shades of earth below it. The rocks are smooth and rigid, sand and rock, light and dark. The hypocrisy in the nature mimicking life's pattern of beauty and destruction.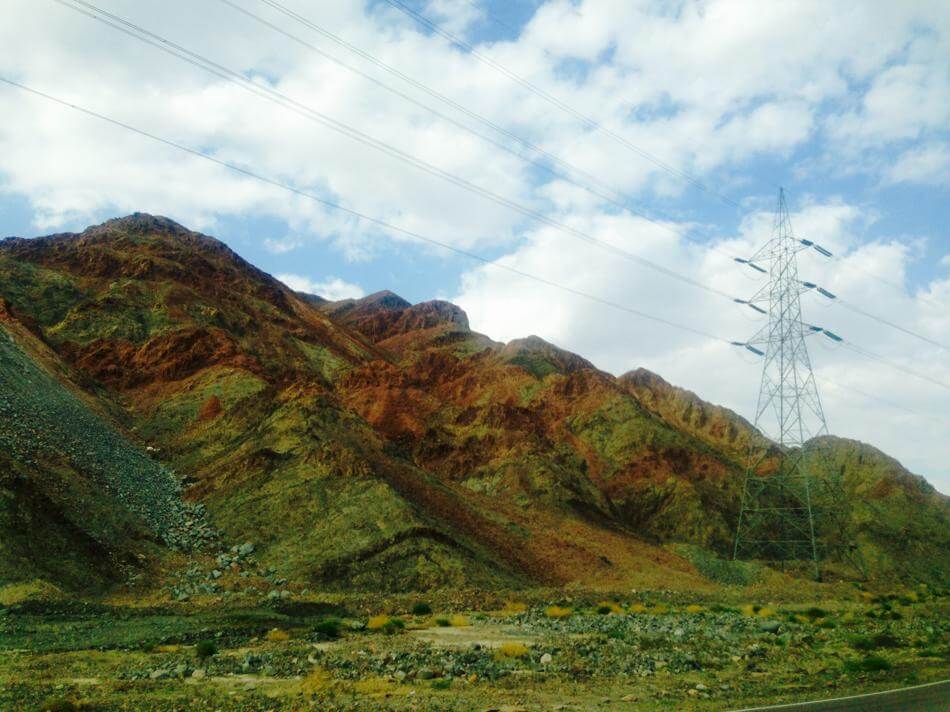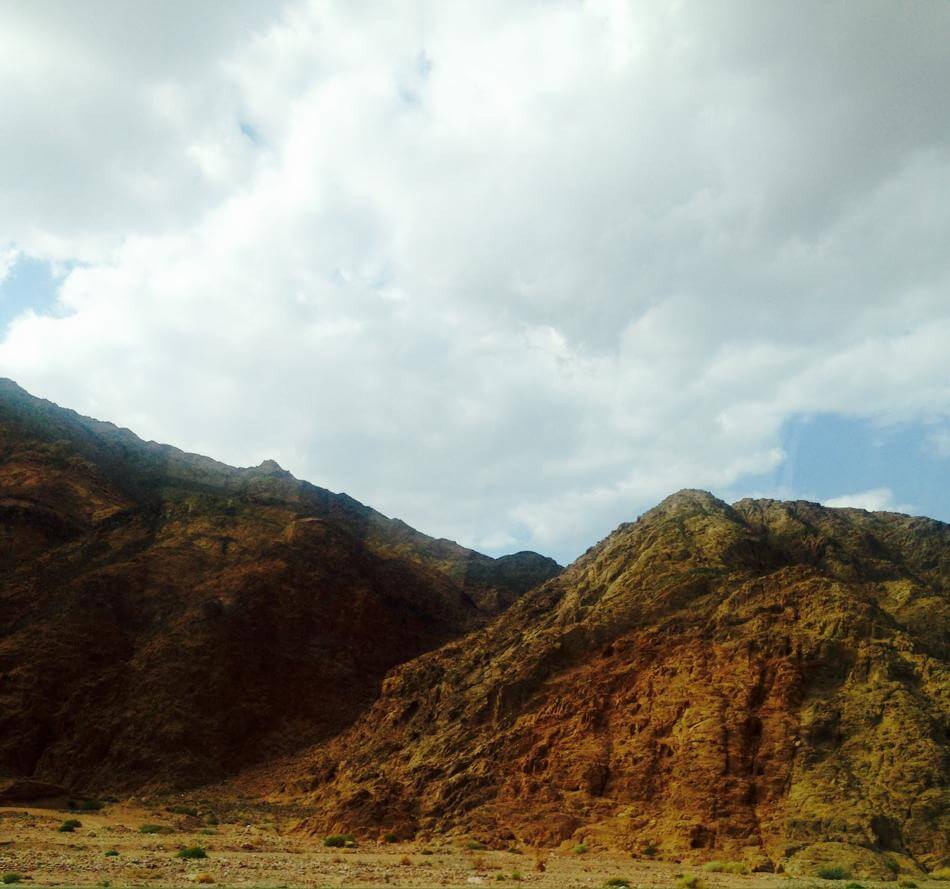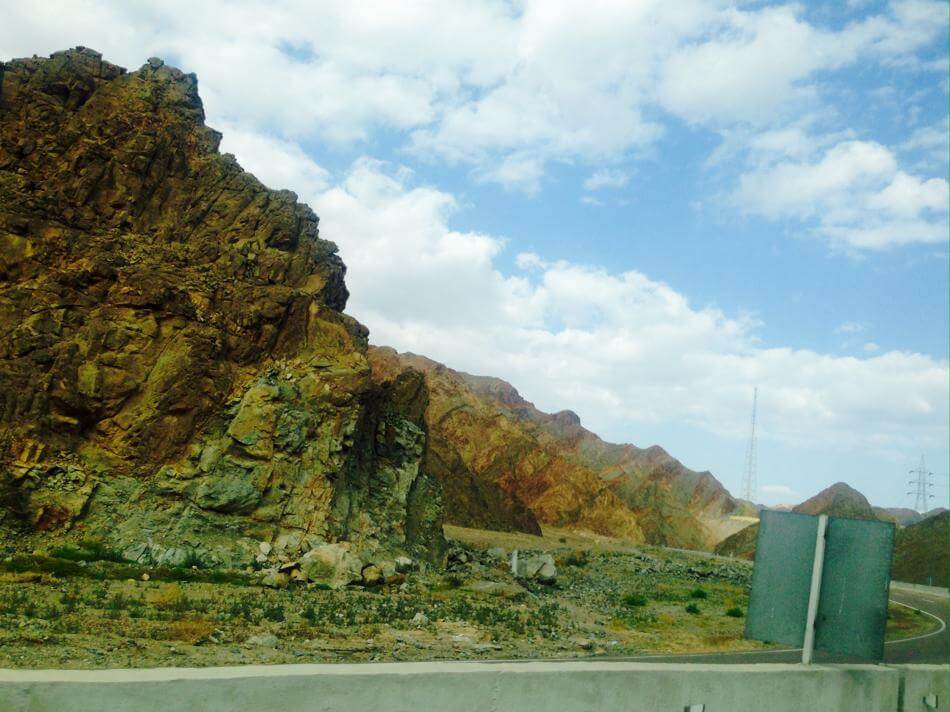 Bedouin desert land. Windy, dusty, rich with minerals. A calm way of life. Living off the land making do with not much at all. Ancient customs of dress and food prep are mixed with genuine hospitality. Tea served regularly as a greeting. The sun sets low in the windy desert and this moment gives way to peace. A calm in my bones I've longed for months on end.