I practically moonwalked out of my hotel in Casablanca; a city in Morocco I should have skipped altogether. Each time I shared my itinerary with locals I received the same response, "so you like Hollywood movies then?" I do, but, admittedly, have never seen Casablanca. The truth is, I like the sea and I booked my flight out of the country from there so I'm going whether I like it or not. I presumed these locals were over exaggerating when they explained to me the city was overpopulated, highly polluted and didn't offer much by way of sights. They weren't.
My experiences in fly-infested, primarily male-occupied restaurants where patrons smoked cigarettes indoors and watched me while I ate are thankfully behind me. So is the nickname of 'America' that the hotel staff decided to brand me as. Instead, I smile hearing familiar words in Portuguese and daydream of delicious wine and cheeses. I'm anxious—in a good way—to wear shorts outdoors and low-cut tank tops, to smile at a stranger and it not be interpreted as an invitation to discuss how many camels I'm worth. Portugal I can hardly wait to be engulfed by your architecture, cuisine, fashion, history and Western nuances.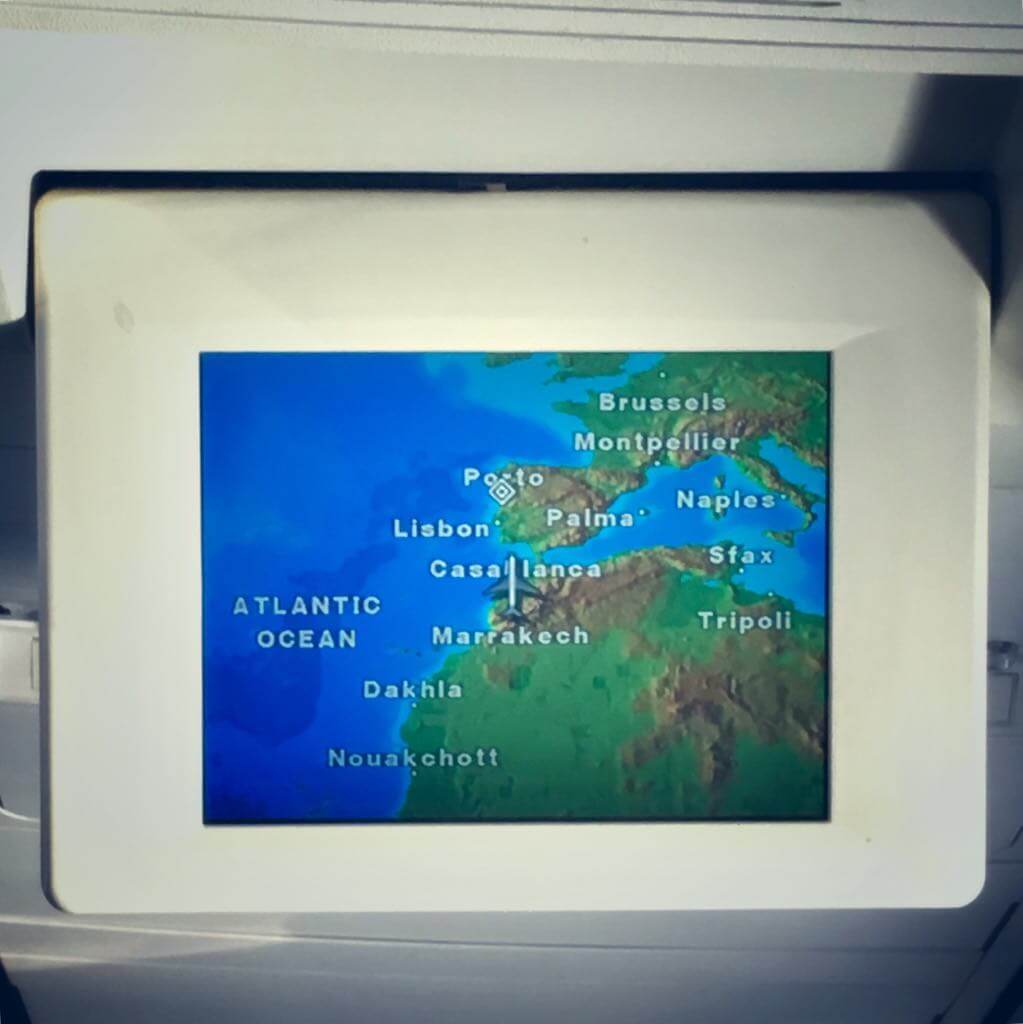 Getting through the Porto airport was a breeze and I received a very warm welcome to my Airbnb; no surprise there. Having been invited to dinner by a housemate renting a room in the four-bedroom apartment, I find myself swaying to the sound of cover tracks from Train on an acoustic guitar. I'm drinking white port and devouring a hotdog-chorizo dish with fries all of which is drowned in a mystery beer-based sauce. It's twilight, the moon is already high in the sky and my heart feels full of wonder. My soul is over eager to see what comes next!
A short walk down the hilly street forces us to the ocean. A childish grin the size of California spreads across my face when I see the churning beauty before me. It breathes calm into me. I wait for the salty substance to graze my naked toes and instantly cringe at the ice cold collision. Laughing with my whole self I kick the crisp water into the air. The stars twinkle and giggle along with me in the night's sky. A walk on the coarse sand suits my soul just fine this spontaneous first evening out in Porto.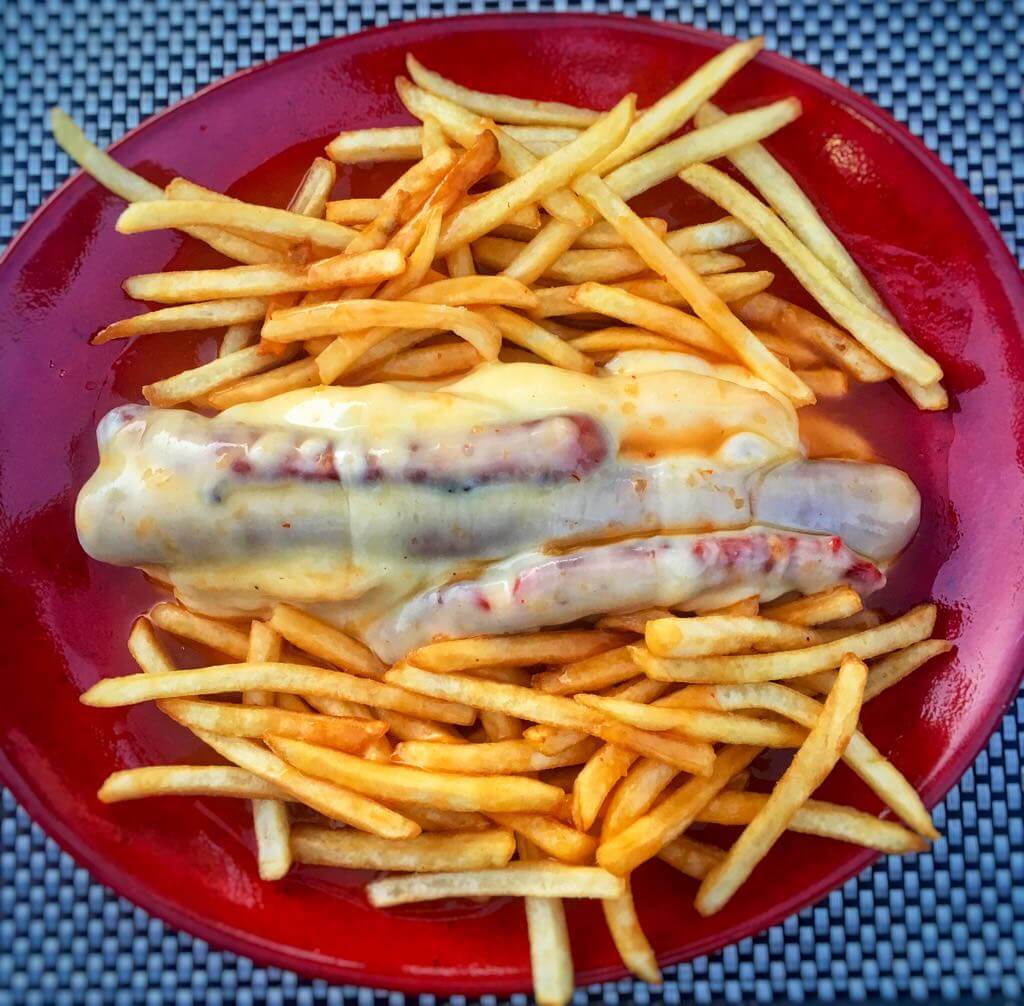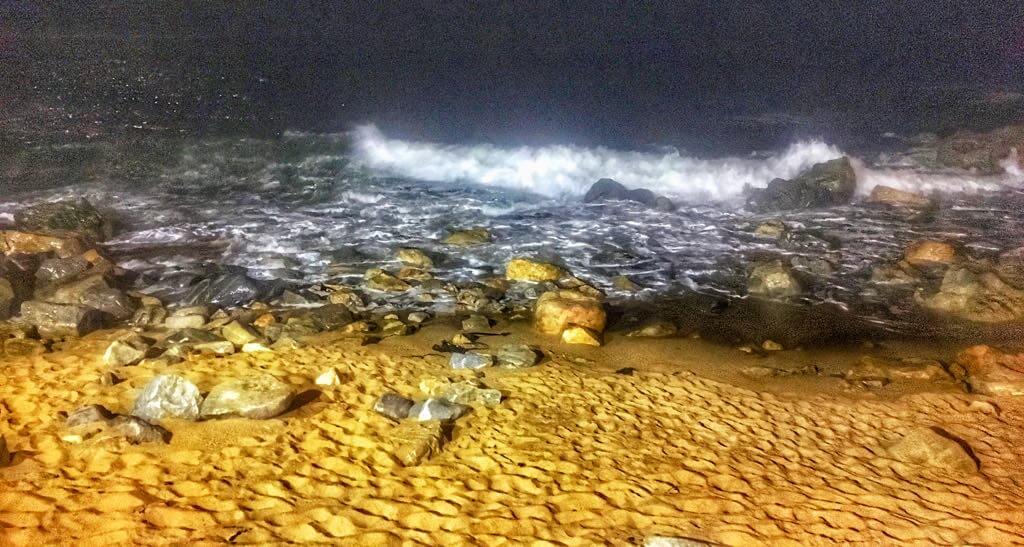 First nights in a new bed have always been challenging; unfamiliar smells, sounds, and foreign lumpy pillows. There are a million thoughts running through my head. The usual decree; a need to check and re-check reservations or routes, converse with loved ones needing to know I have arrived to my next destination safely, etc. It's just as well considering the sporadic gusts of wind rushing in from the open window of my room are strong enough to rattle the door on the adjacent wall. This small, but repetitive noise is enough to keep me awake the majority of the evening making for a slow-moving morning. Regardless, I'm elated to get out into the city to learn more about the architecture, unbelievable facts about Portuguese history and to sample more of the food. I've reserved a spot on a free walking tour (truly love those) and have timed my departure perfectly—so I thought. My Uber driver picks me up on time yet manages to navigate us the opposite direction of where I need to be. Slotting 30 minutes for 10 minutes worth of travel time, this detour will land me ten minutes late for the scheduled tour start time.
His GPS "isn't working correctly" according to him so I do my best to be helpful by routing him via maps.me on my cellular. After his last wrong turn, I exhale audibly and ask to be let out. I'm certain that the group has begun the tour without me by now and feel I could get to my destination quicker—and without unnecessary detours—on foot. He assured me we will be there soon and appears to find this comical; I do not. He makes another U-turn and I notice a group gathering by a statue (not the one I need) and see the words 'Free Tour' on a red umbrella. I tell the driver to stop, exit the vehicle and beeline for the gathering group and inquire if I can please join this tour. They welcome me without any hesitation and just like that my mood and my day of exploration are back on track.
I'm enchanted by the European continent altogether. I'm a huge fan of Asia, but it would be farse if I failed to acknowledge how alive I feel when on the European continent. After the tour, I manage to make the time to geek out at the 'most beautiful library in the world' that served as inspiration for JK Rowling and countless international authors. Then I climbed the bell tower of the Clerigos Church, got acquainted with a different side of Frida Kahlo at the exhibit featured in the Photographic Museum, had an authentic Portuguese lunch by the riverside, and topped it all off with a river cruise. The weather has been exquisite and my attitude light-hearted. This city has churned my deep pot of adventure spilling wonder over the edges.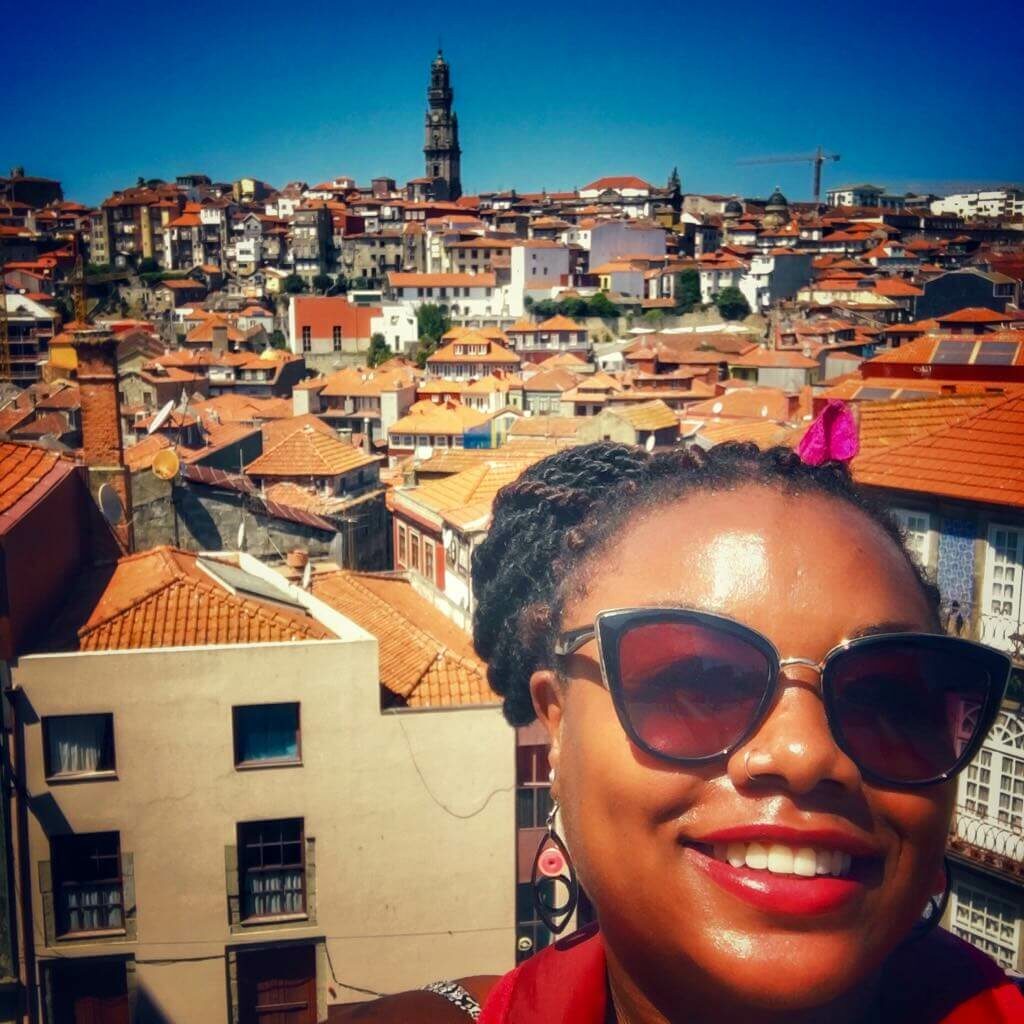 **This blog post contains affiliate links.