Masala Dosai, a typically Southern dish, is a flat bread (similar to a crepe) made of rice flour served with onion, or potatoes inside. Coconut, garlic/red chili and tomato sauce served with it for dipping.
Rava, a variety of dosai made with cream of wheat for a different texture and crisp finish.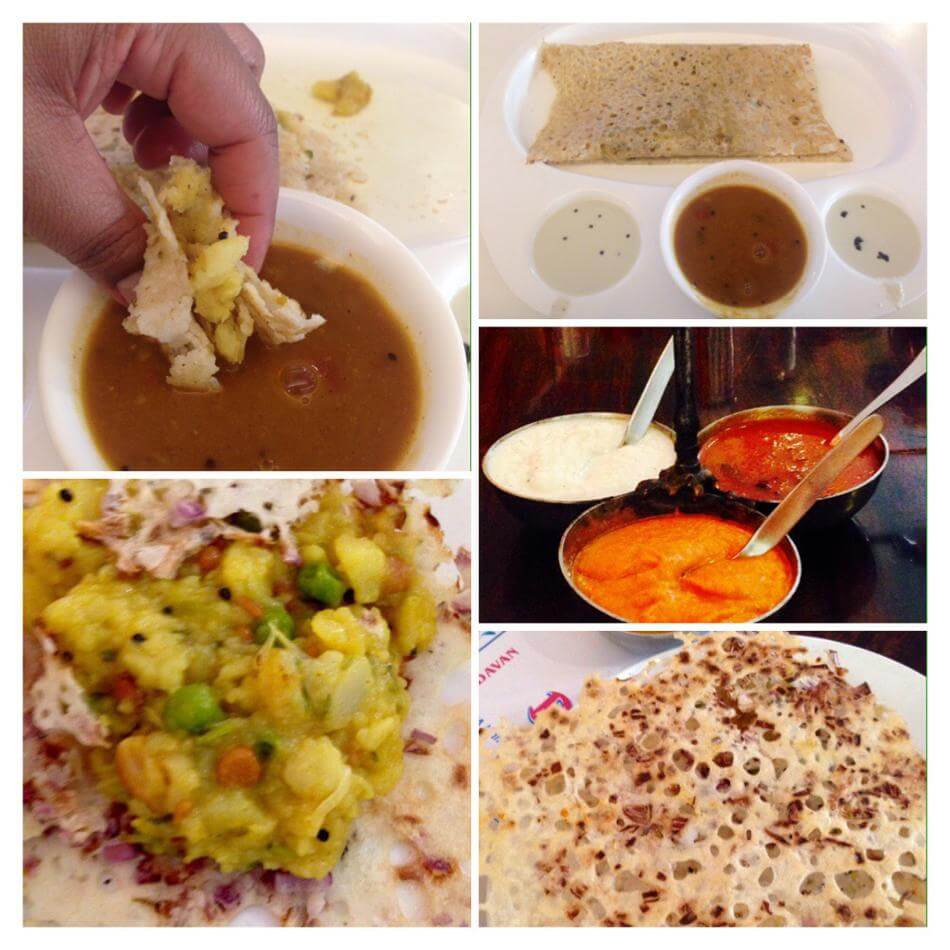 Of course, I cannot forget to mention the samosas. Deep fried vegetable or meat stuffed pastry. These can be savory or sweet!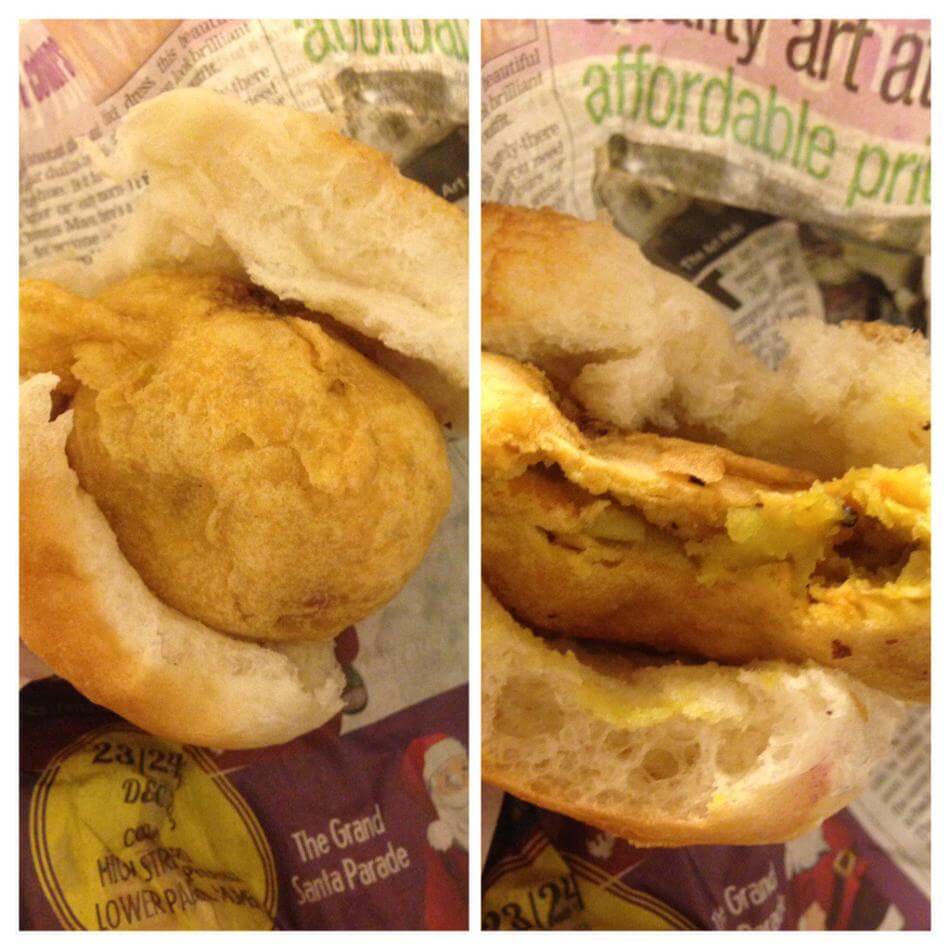 The traditional foods from the East give you Chowmein and pan fried noodles as a direct result of the Tibetan and Chinese influences. Not to be outdone but the kabobs and mutton wraps the Eastern Indian cuisine includes noodle soups like Thupka, a traditional mountain soup with vegetables and in a dark broth.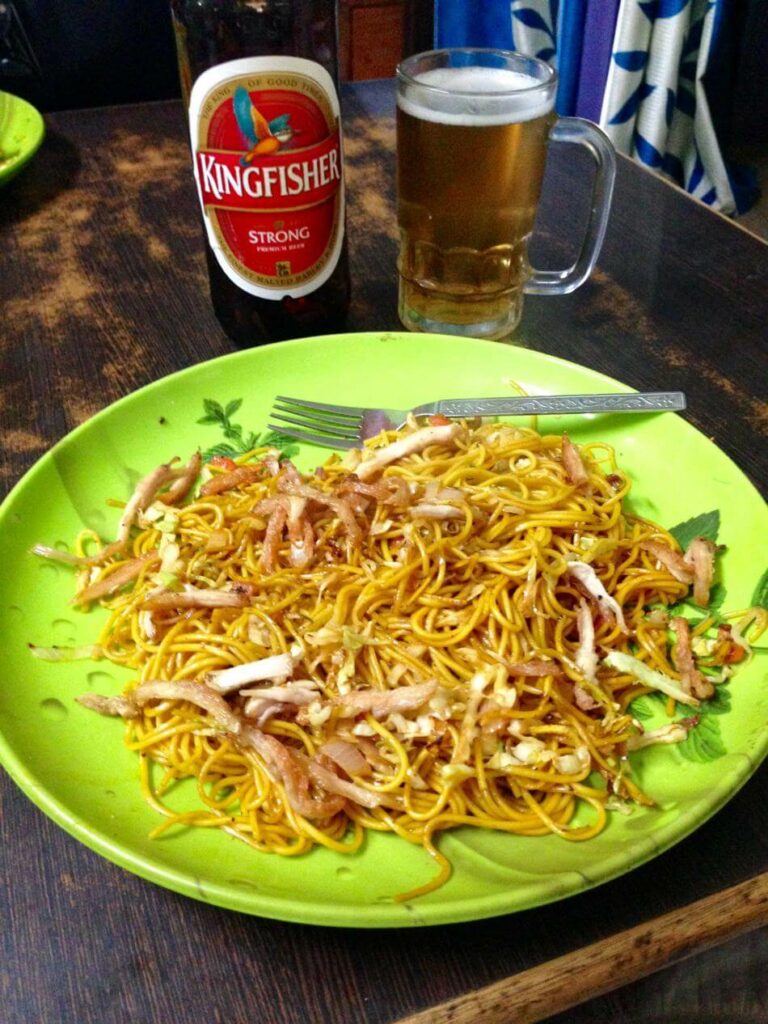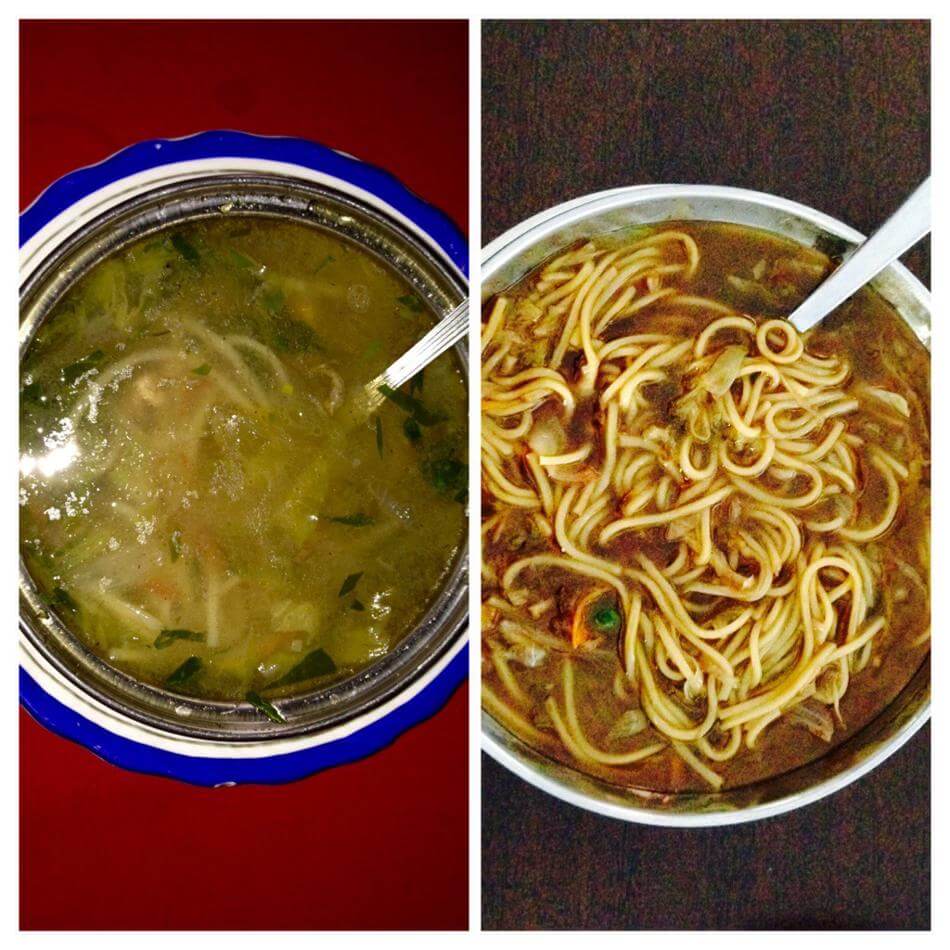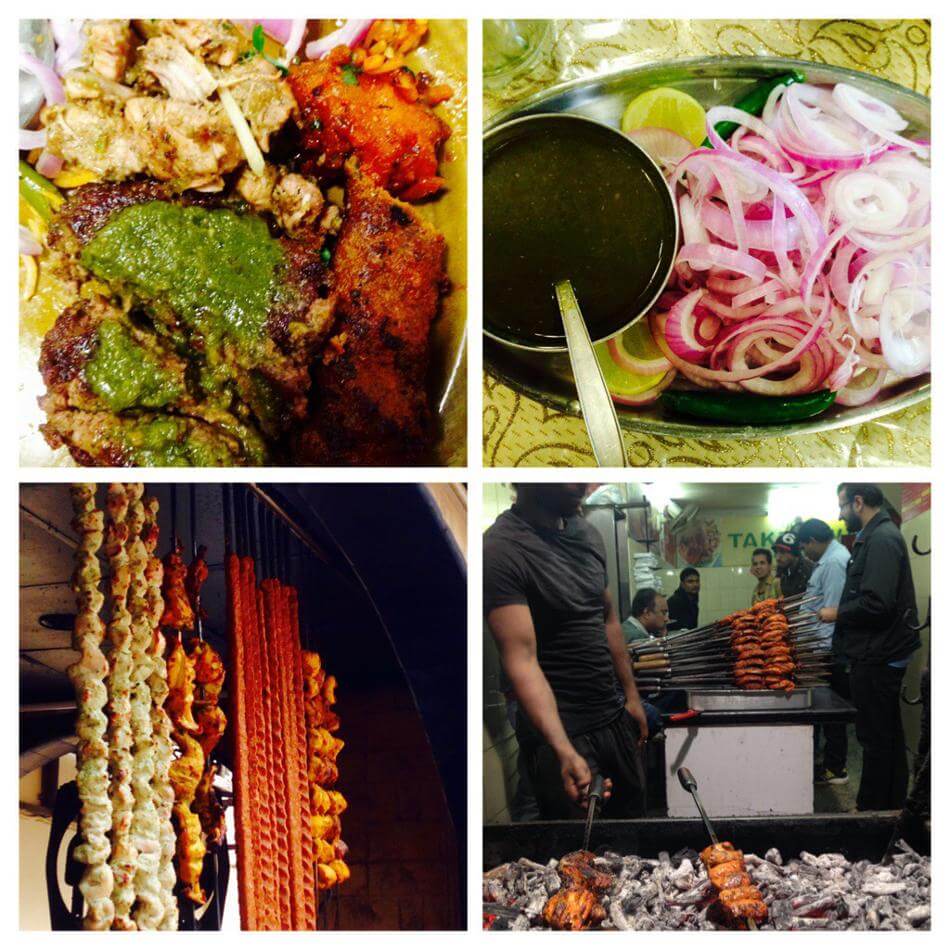 While the more traditional cuisine from the West can include more variety and far more vegetarian options, the classic dishes are what inspire most. The classic Rajasthani meal includes three common elements of Rajasthani cuisine; dahl (lentils), bati (handmade dough ball), churma (bati that is minced with sugar and clarified butter).
Thali, an Assortment plate of traditional Indian vegetarian dishes allows you to experience two of the three.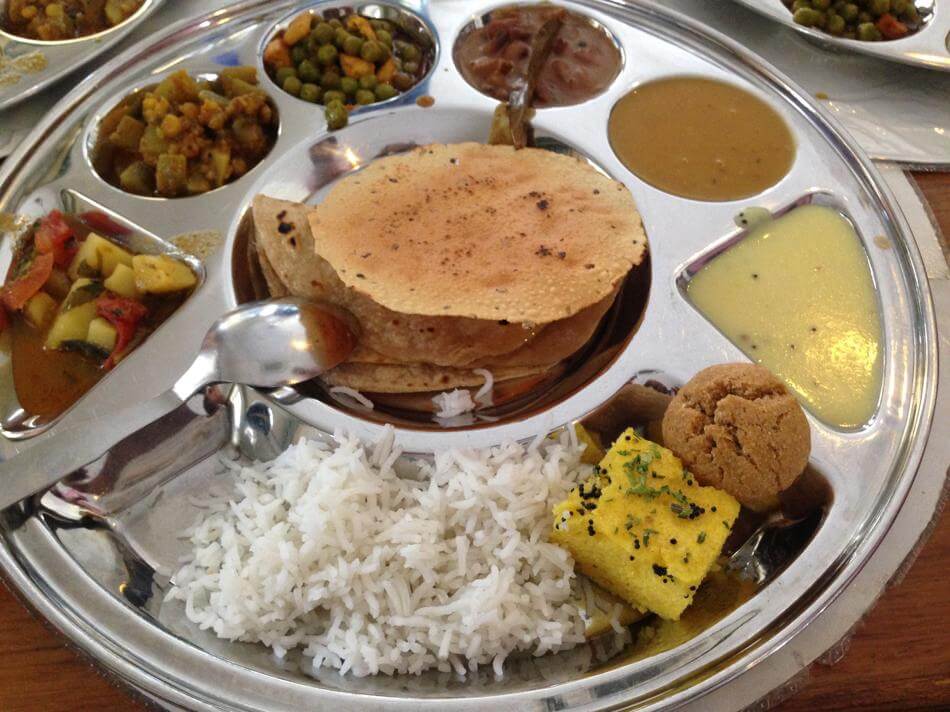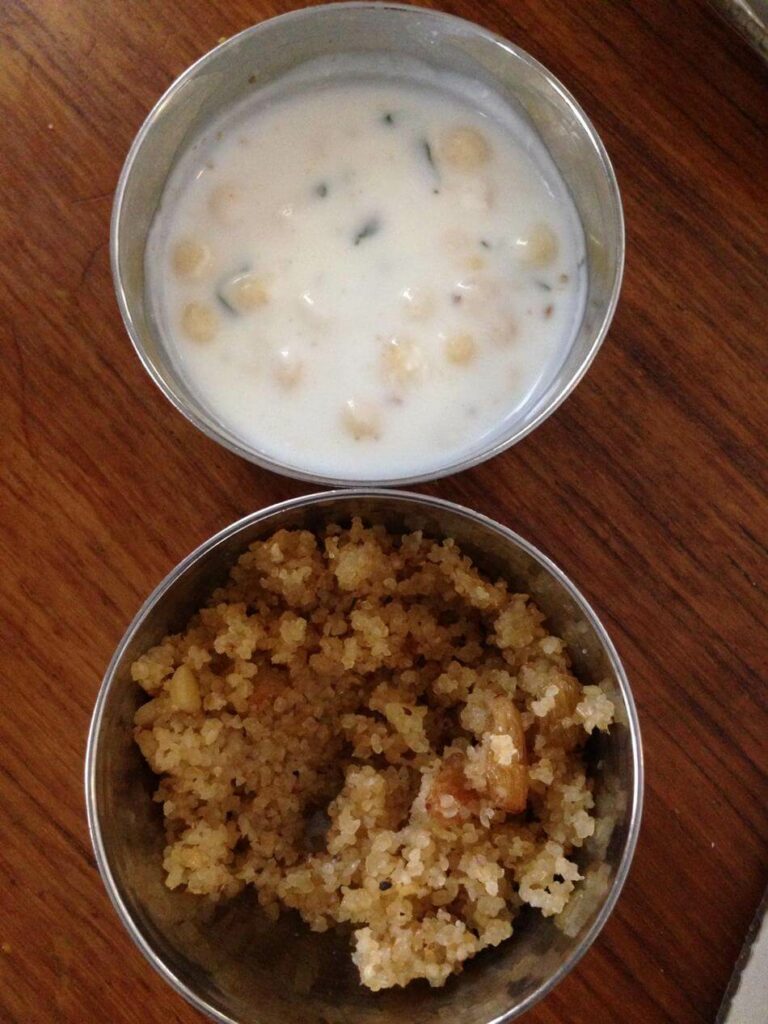 Pictured here is white rice, potato w fenugreek, green bottle gourd (zucchini w lentil), green peas with paneer (mattar), kidney beans (rajma), Dahl, kadhi (chickpeas and buttermilk), bati (doughball), chickpea flour cake, papadam & chibati. This dish can change according to region.
My more memorable food orgasms came from the classic dishes like Tandoori or Tikka Masala chicken, but other mouthwatering greats include Fish Tikka, fish marinated in yogurt and garlic then baked in a clay oven.

Meat with chili: Meat of your choice, chicken, pork or beef (on or off the bone) cooked up with green chilis. Chili fried dishes also covered vegetables like corn.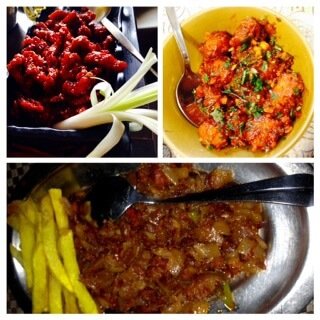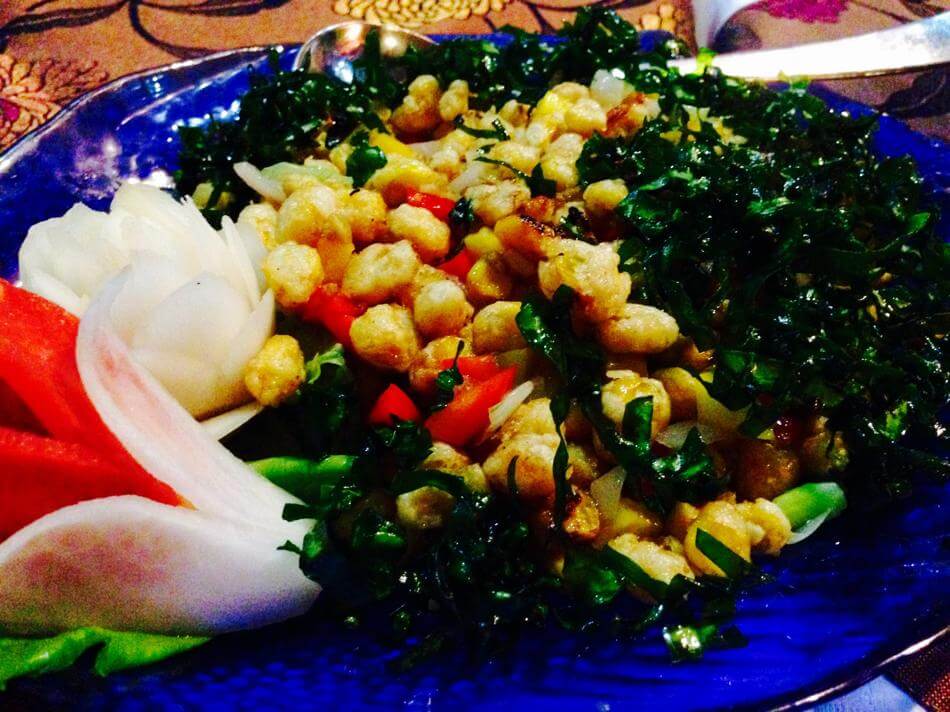 Maharaja Mac (McDonalds)- The Big Mac of India. Replace the burger patties with chicken patties and add jalapeños and masala spices.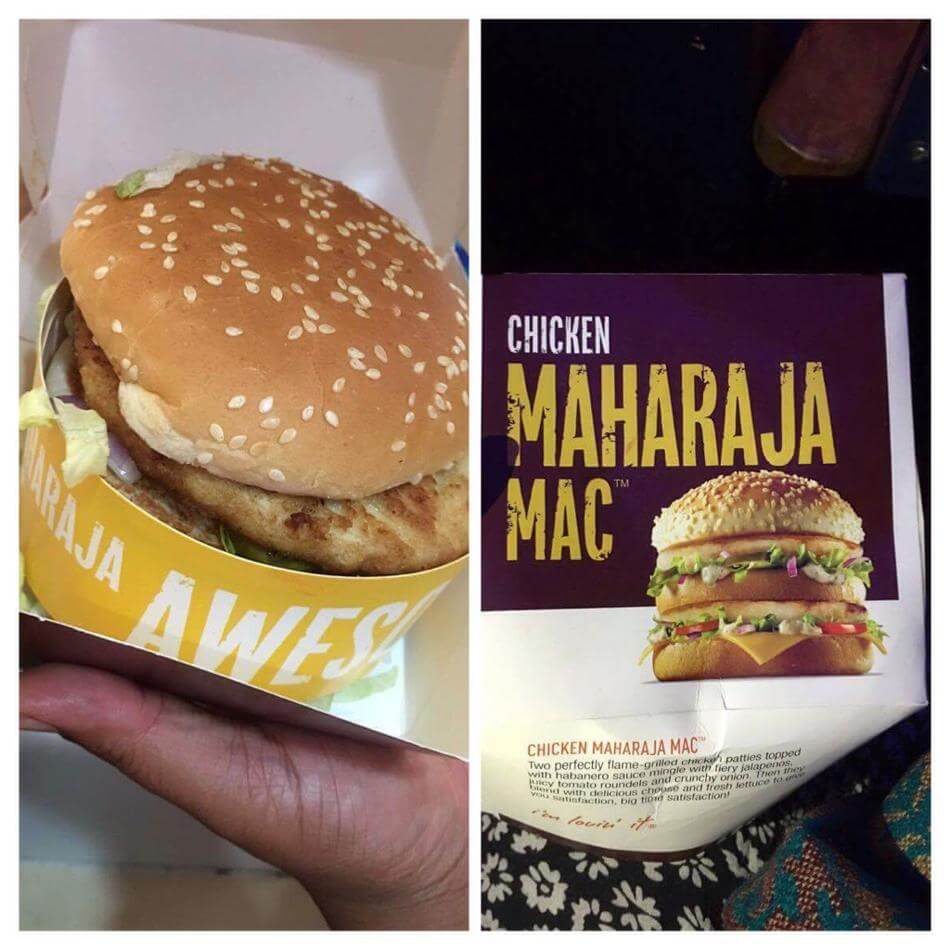 And the one dessert tried multiple times because it's that good! Gulab jamun: a dough ball made of condensed milk then deep fried and then marinated in a sugar gravy.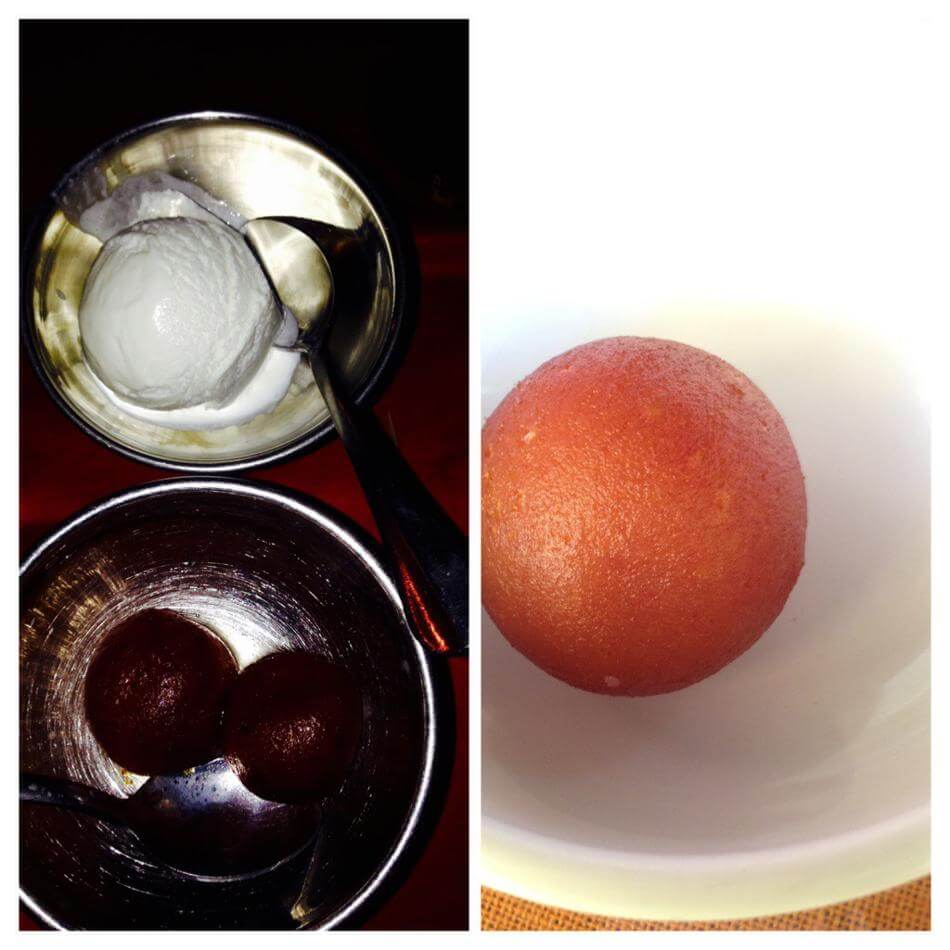 A few other favorites for your salivating pleasure.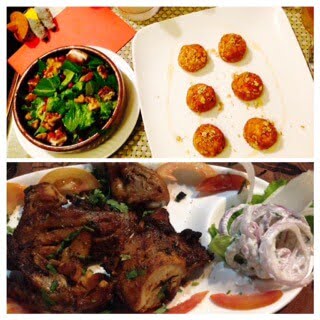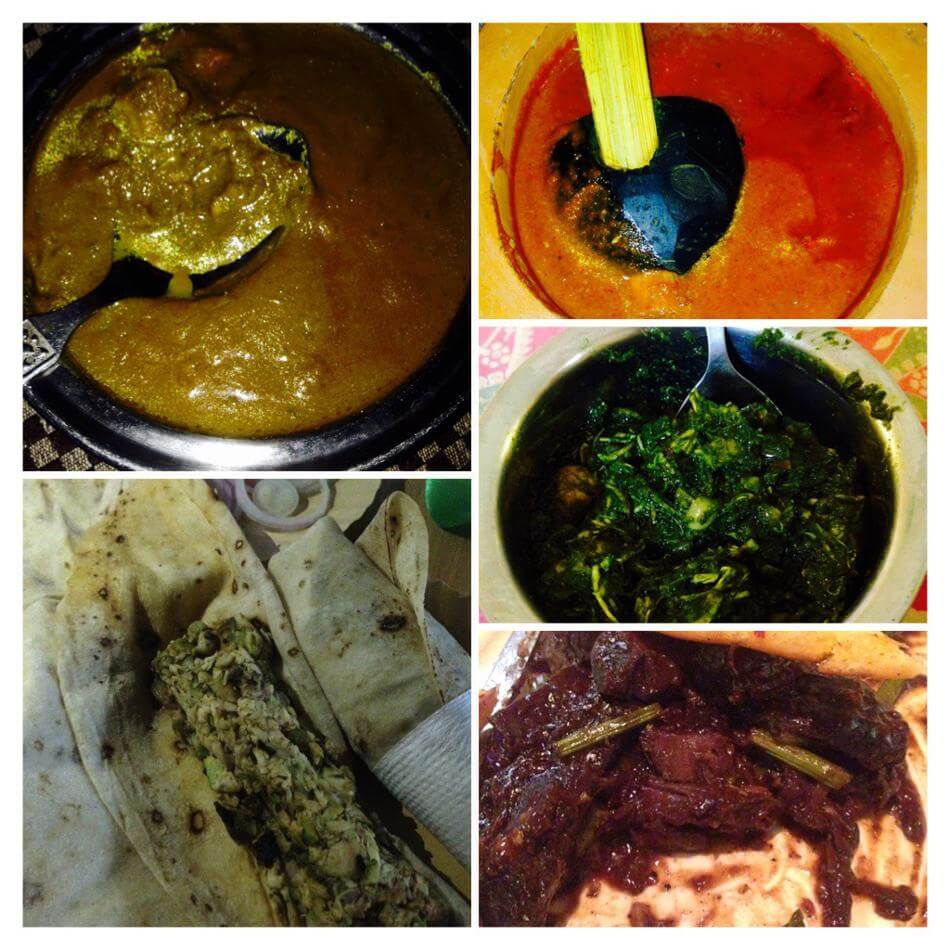 A huge thank you for the food demonstrations provided and the wonderful memories and knowledge they leave behind.