I take my aisle seat on the aircraft and hold off buckling in until my neighbors set to occupy the middle and window seat board and store their overhead luggage. I'm sleepy, which means I am irritable and, by default, beyond sick of the stares, giggling and pointing from almost every Asian face I pass—I do not exaggerate. Leaving this congested city (Jakarta) where being light-skinned is the envy of most, even daily body lotion comes with whitening chemicals, raises my hackles. I practically ran to the gate at Soekarno-Hatta airport a full hour and a half before boarding in anticipation of finally getting out of here! The planes final destination today is Singapore. A country that has haunted me the last six months promising amazing nightlife, bright lights, diversity (hallelujah), and a chance to reunite with some friends from Cali. This will be a quick trip, but one that should help reset the tone for getting back to life on the road. My excitement to arrive is rejuvenating to my sour mood as the pilot announces our decent and I welcome back the forgotten emotion having coped with being black and female on the streets of Jakarta for over a month.
It's raining out when I deboard, but the weather only plumps my positive mood like a full watermelon ripe and ready for consumption. The taxi I've arranged pulls up and I'm elated to hear English and to actually be offered assistance with my bags. I inhale the fresh air of this civilized society as we wind down the organized roads and into the city towards my hotel. There's clearly marked bike lanes, pedestrian walkways, no one is obnoxiously honking a horn to slip past on the shoulder and best of all, no olfactory assaults of frying grease or rotting sewer water. I exhale offering pleasantries by way of a smile full of teeth to every passing face are more than in order.
The tour guide of my free walking tour around the Singapore River calls the country "his" as he breaks down the history. I smile each time I hear this loving the patriotism of it all. It's a three-hour tour that takes us along the river, over the Cavenagh Bridge and around to the National Gallery where we got to poke around the main floor and sneak in a rainy view of the river from the top floor terrace. The tour group is eclectic (normal) and listen attentively when the guide explains the art history behind the architecture of the building itself while gushing how many hours one would truly need to enjoy the exhibits to the fullest. We wind back around to the war memorial as our brains are filled as if piggy banks storing the fruitful coins carved from of his knowledge and passion for "his" country.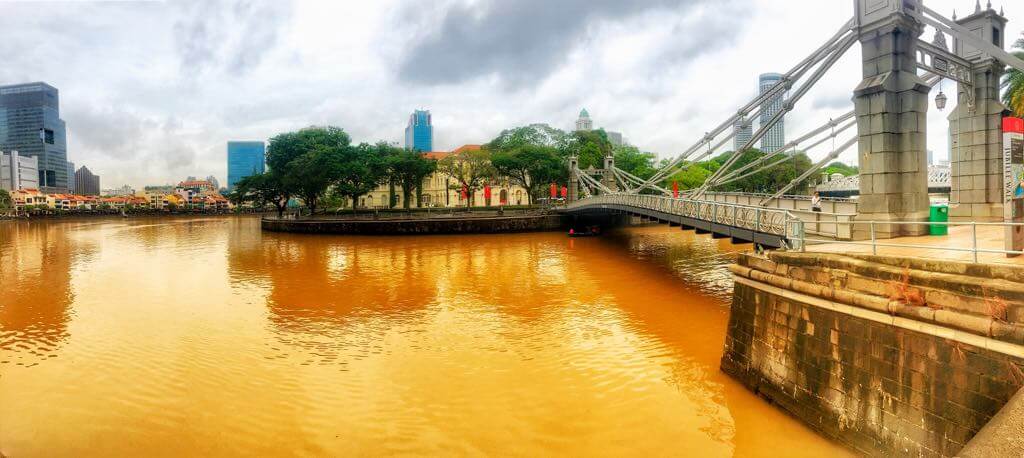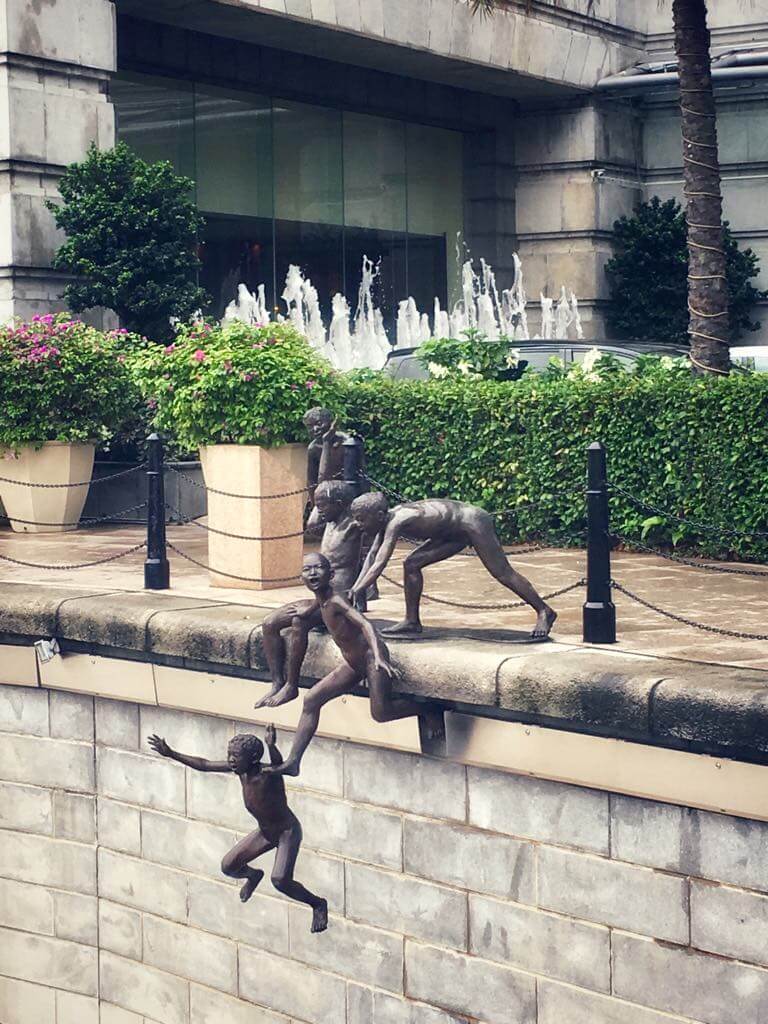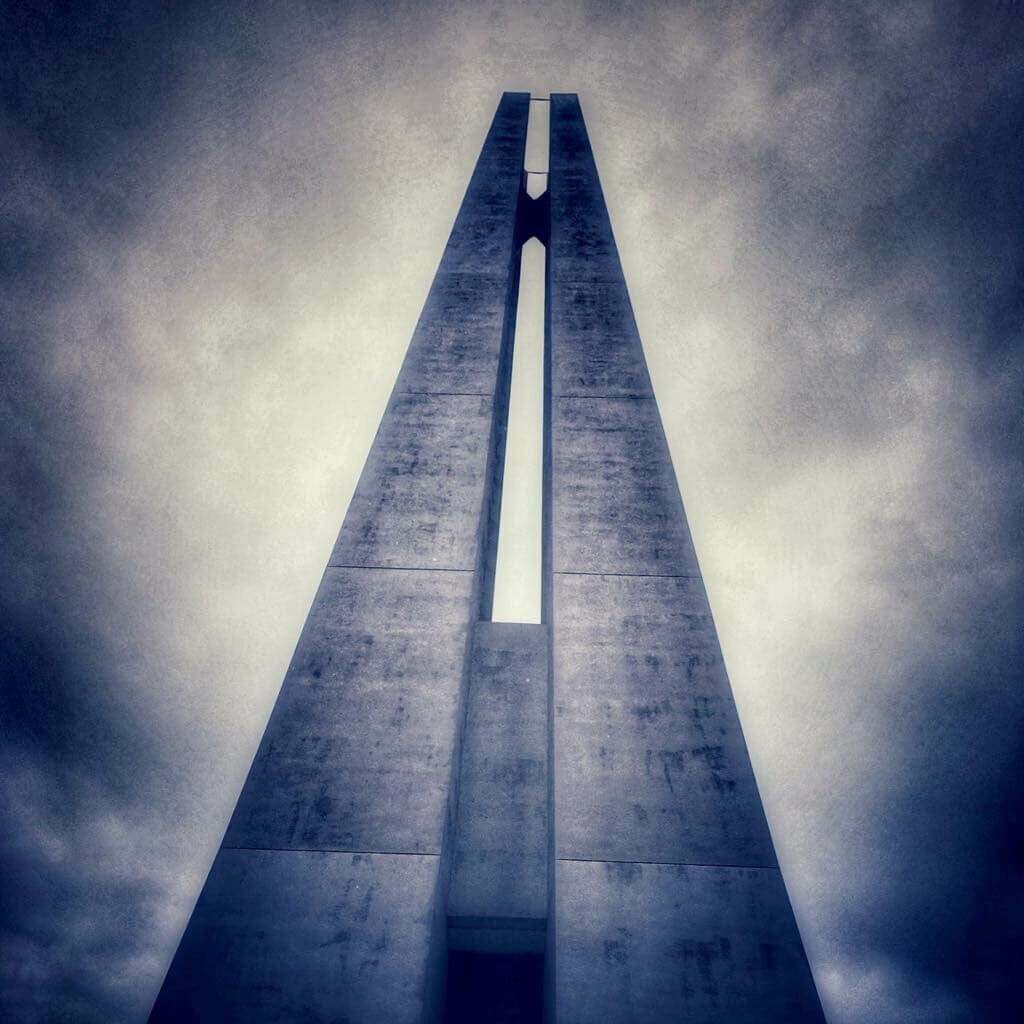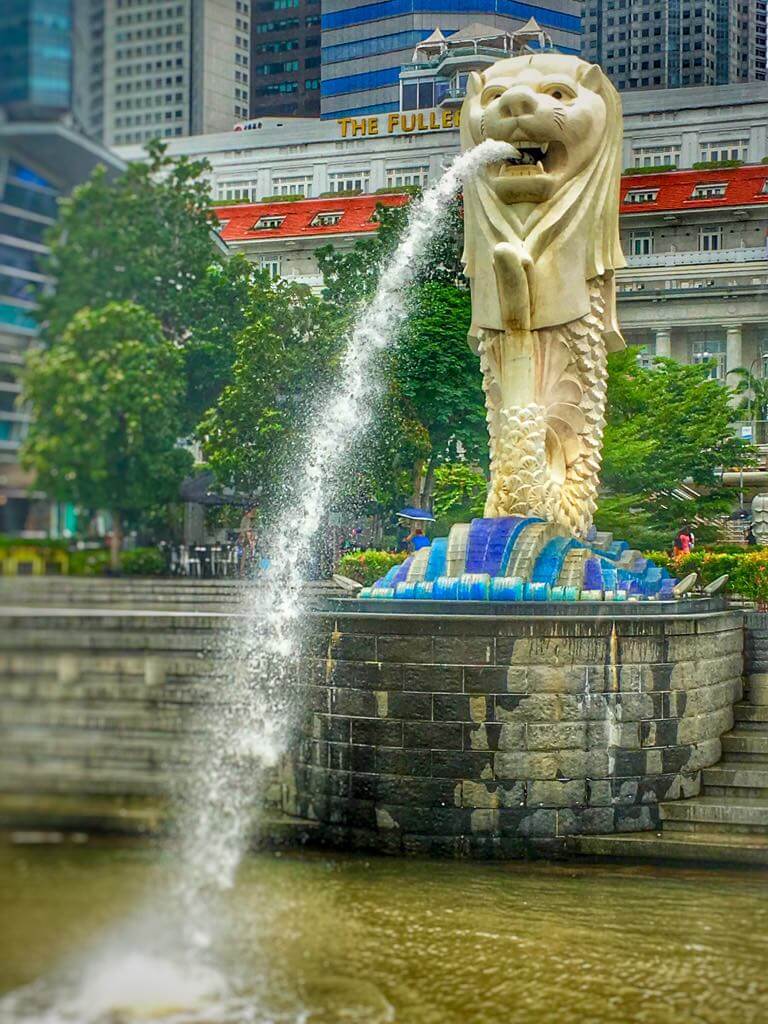 It's my birthday and that feeling that something is still missing is festering beneath the surface again. I spend the better part of the day working and binge-watching 'West World' while I wrestle to stay centered and close to my source energy: an attitude of gratitude. The weather isn't helping. It's been pouring rain off and on all day, still, I venture out to meet some old friends, recently relocated to the area, for dinner. Reunited after years of not seeing one another we embrace and chat over white sangria and cheese slices. They fill me in on their destination wedding in Iceland a year back and I fill them in about my favorite cities visited in the past year. Time flies as quickly as the wine when the inevitable time of the evening (when the staff brings a birthday dessert) arrives and as genuinely excited as I feel, the whole of the feeling itself is empty. The words "Happy Birthday" are scribed in chocolate across the wooden cheese board complemented by churros, whip cream, and more chocolate to dip the churros in. Everyone claps and sings and we pose for pictures. The group begins to pick at the treat, dipping the sugar-coated fried dough in the sweet chocolate and conversation continues. I look down while the exchange of words rolls on and realize I have subconsciously smeared the word happy with my chunk of churro and pause when it dawns on me the irony therein.
The word "happy" has taken on a unique meaning in my modern life. Mostly a symbol of my past life, the word itself feels heavy. An expectation of those outside looking in for how my life should feel. Surely there have been a select few fleeting moments that have mimicked what happiness has been, but the truth is that being happy will take continuous serious work and patience. I have yet to genuinely feel this emotion since my mother passed away two years ago and when presented with the question, "are you happy?" or the statement "you look happy," I cringe. What does looking happy have to do with much of anything anyway? Nothing is ever as it seems.
The night ends on a high note as I bid my friends farewell. I slump into the taxi waiting for me and feel my head swoon from the wine. Another birthday without my rock. Another year to live the dream she gifted me. Another year to soul search and develop a deeper understanding of self. Another year to work at forgiveness and gratitude. Another year to explore. Happy birthday to me.