Varanasi (Uttar Pradesh)
I watch these people as individuals and my mind wonders about the reality of their lives. What it must be like to get home after a long day of pedaling goods, offering homegrown foods, pulling/carrying too heavy loads on their head or back, or selling artwork made with care. I long to dialogue with them to know intimacies I never could as a tourist in their homeland. Do they have a "home" to go back to? What's it really like working under this hot sun, day in and day out? Breathing in the smog-filled air? What are their dreams? How do they see me??
Beautiful shades of brown skin contrast with the saturated colors of saris full of rich patterns, both traditional and modern. Flowers, beads, trinkets, and all things sparkly decorate anything with wheels. This is Uttar Pradesh, a busy city preparing for its festival for Saraswati; the goddess of knowledge.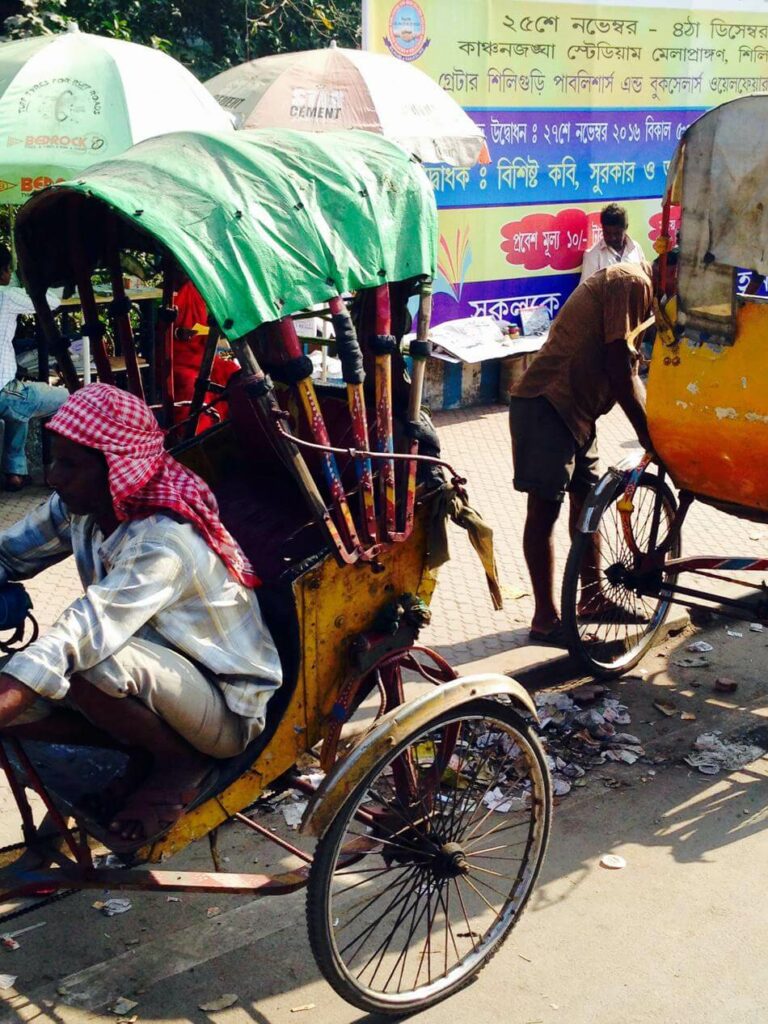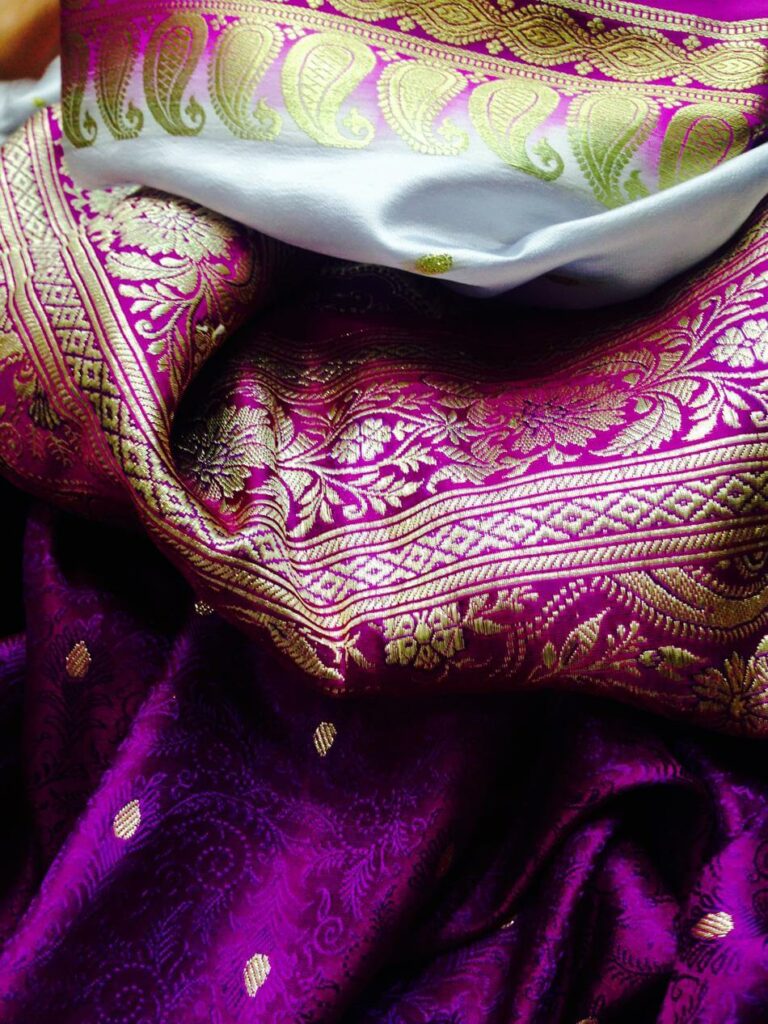 This holy place is full of traditions and history. Often drenched in myth the stories told reflect the beauty of the differences of peoples understanding of enlightenment through religion/spirituality.
Before me is the Ganges, the ancient body of water that's full of magic and wonder. Locals bathe here, pray here, celebrate here, and bury their dead here. They drink this water; wash their linen and kitchenware parallel to those seeking to purify their souls, to be reborn.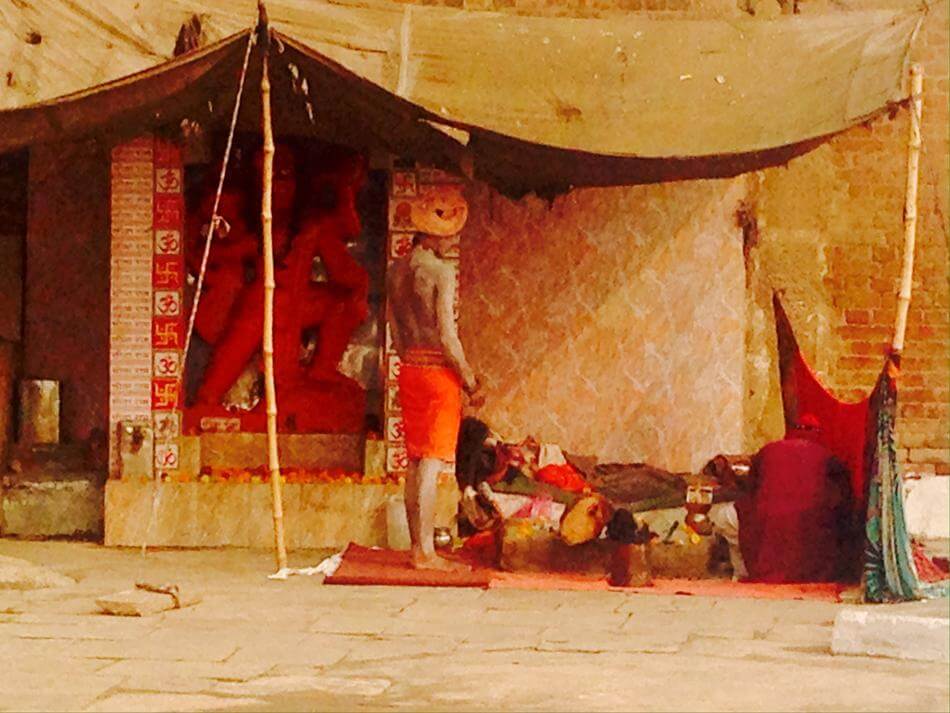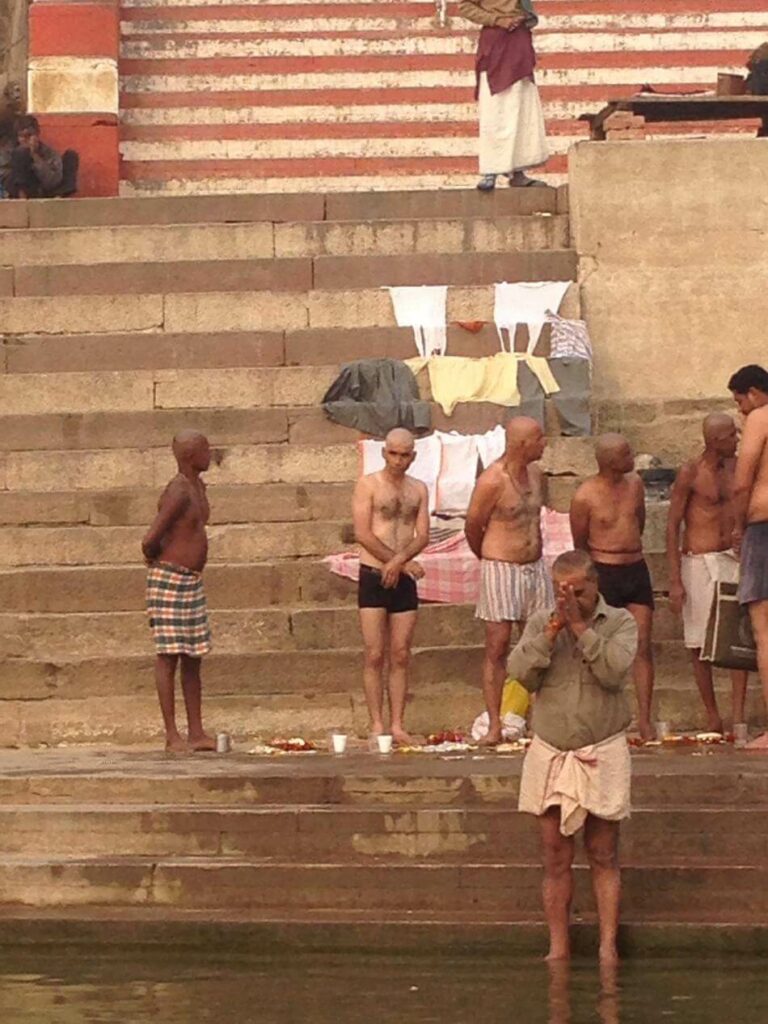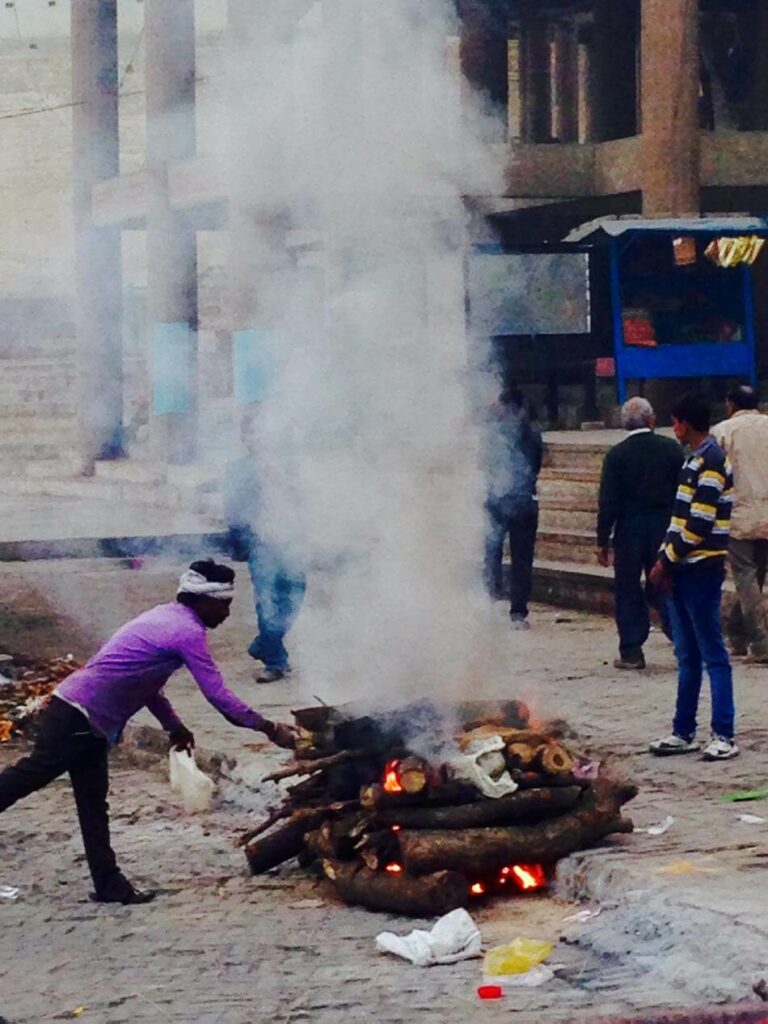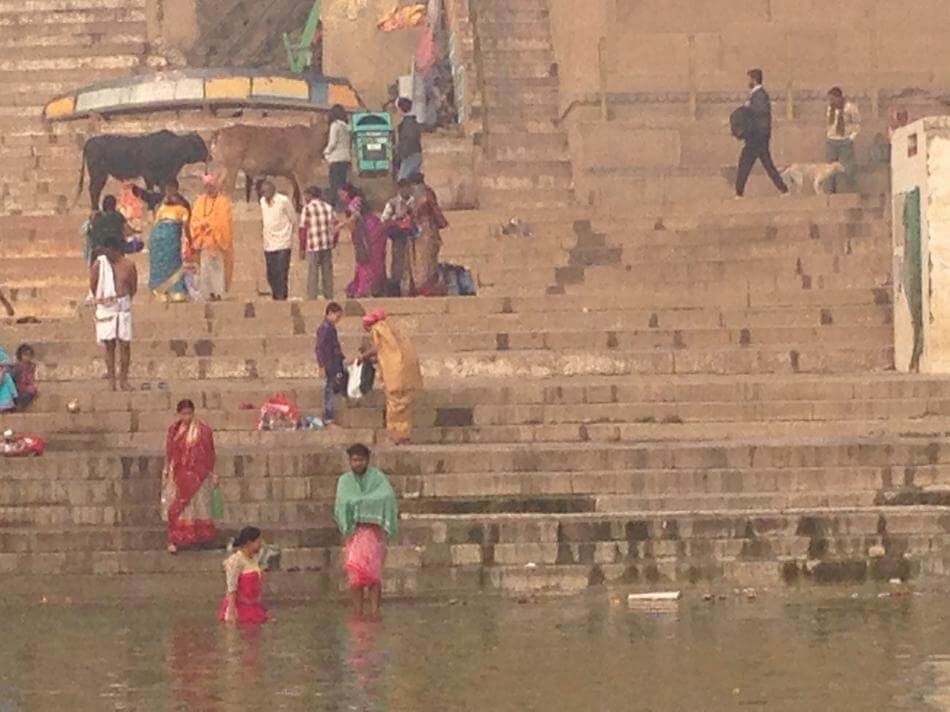 Forgiveness is fleeting
Forgiveness stays just out of reach; elusive being pulled by the string of guilt like a kite floating up, up. Lighting a 'dia' (candle surrounded by flowers in a bowl made of leaves) I set it free in these ancient waters. She comes rushing to me and fills my heart with love and reassurance. I am filled with patience and kindness and I recall her infectious smile. I visualize the kite losing altitude floating a little closer…one day within reach.