The number of infants making their way into the boarding gate waiting-area does not go unnoticed. The cacophony of whimpers, screams, and giggles make it impossible to ignore. As is the hovering of tomorrow's definition; my birthday. I'll be 37 come midnight and more than likely I'll be typing away into the wee hours. Preferably drooling and dreaming, disconnected and in deep REM sleep.
It's been four out of six months here in Thailand; a forced slow down in my consistent travels to rest my mind, body and soul. With less than two months to go this will be my last border bounce. My passport grants me 30 days of entry into the country at no additional cost to me. I can extend those 30 days at an immigration office in town, but only for another 30 days; making 60 days total. After those 60 days are up I must leave the country. This can be for an hour, a week, a month, it's my personal preference. When I return to the country (by air) the 30 days is reissued, restarting the clock and the cycle of extensions, etc. This process is common in Thailand and is lovingly referred to by expats and locals alike as a "border bounce".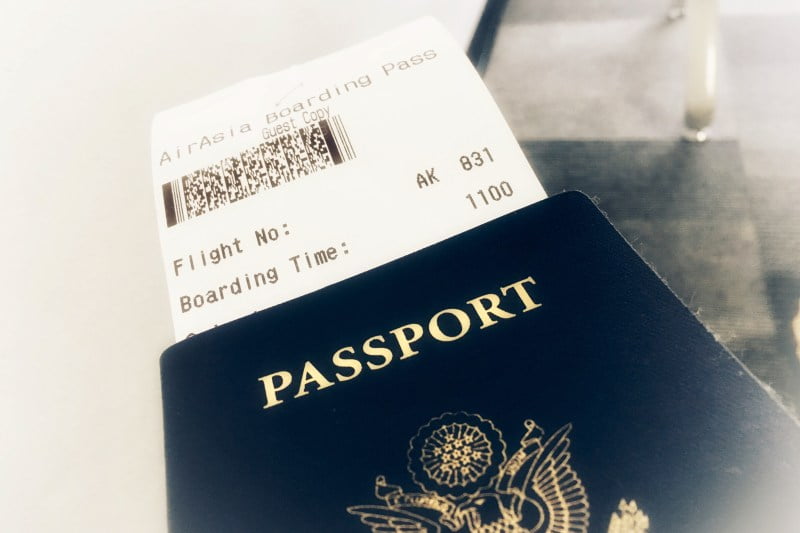 The small airport in Hua Hin, the beach town I've called home gear glorious months, reopened only six short months ago. Prior to this grand re-opening only the Royal family could land on the airstrip. The King favors the Hua Hin palace and frequents the residence, which is conveniently located less than 2k from the airport. Only one airline operates out of the airport now, Air Asia, and there are limited flights to either Bangkok or Kuala Lumpur. Considering I must leave the country, I've obviously chosen to travel to the latter. Having been to Malaysia earlier in the year I'm looking forward to a ton of self-care in combination with a bit of pampering on one of my favorite islands; Penang.
Inside the aircraft, the toddler screams reach deafening pitches. The crew and passengers do their best to be patient. Unsurprisingly, I am asleep before take off. Upon landing I go through the usual routine; bathroom, atm, water refill. I take my place in the taxi queue and relish in the savory scent of the Malaysian Air. My taxi driver is of Chinese descent (the GPS barks commands in Cantonese) and as sweet as they come. He's breaking my lady balls about my choice of hotel and the distance in reference to the traffic jams awaiting us. I laugh off his insinuations and suggestions for closer accommodations. Looking out of the window I catch the sun setting behind me; the last sunset of my 36th year of life.
Turning one year wiser warrants a little something new for the closet, wouldn't you agree? Use code MEREDITHSD20 for 20% of your first order @shopcoedition!
**This blog post contains affiliate links.