My heart screams with excitement and my spirit can barely contain the jubilee on parade as I stuff this 60L pack for what I hope to be another year-long adventure. I've had the pleasure to make many a foreign acquaintance on my travels and reuniting with them on their home turf should make for epic cross-cultural exchanges. Five of seven of the Australian states are on the chopping board for the next three and half weeks. Camping through the Outback, snorkeling on the Great Barrier Reef, mingling with the prehistoric rainforests, and the age-old Sydney vs Melbourne beef await.
My bladder wakes me around 6am, but it's the foreign sounds of Australian native creature calls here on the Central Coast that forces me out of bed. The excitement I feel the first day in a new town is quickly becoming a new favorite emotion. Feeling like a VIP put up in my friend's guesthouse for my stay I indulge in the privacy and help myself to the clean, free floor space for some much-needed stretches and pilates before joining my hostess for brekkie (Aussie slang for breakfast). Catching up on one another's travels over tea and toast she educates me on proper Australian English with a slew of Aussie slang and must-haves; Tim-Tams, crikey, fairy bread, barramundi down the billabong, too right, and the correct pronunciation of the letter H (haytch).
Although both my hostess and I are keen on taking it easy we also insist on leaving the house so we settle on a scenic drive around town and a mild walk in a section of Boudi National Park. I reflect on the reality that the friendships I've built in this part of the world all stem from somewhere else entirely; India, Macedonia, Peru, Montenegro, and Egypt. A feeling of accomplishment washes over me and I'm reminded of my mission; to travel, write and inspire others to follow their (travel) dreams. I walk on along the dirt road humming the song in my heart to myself and the nature surrounding me.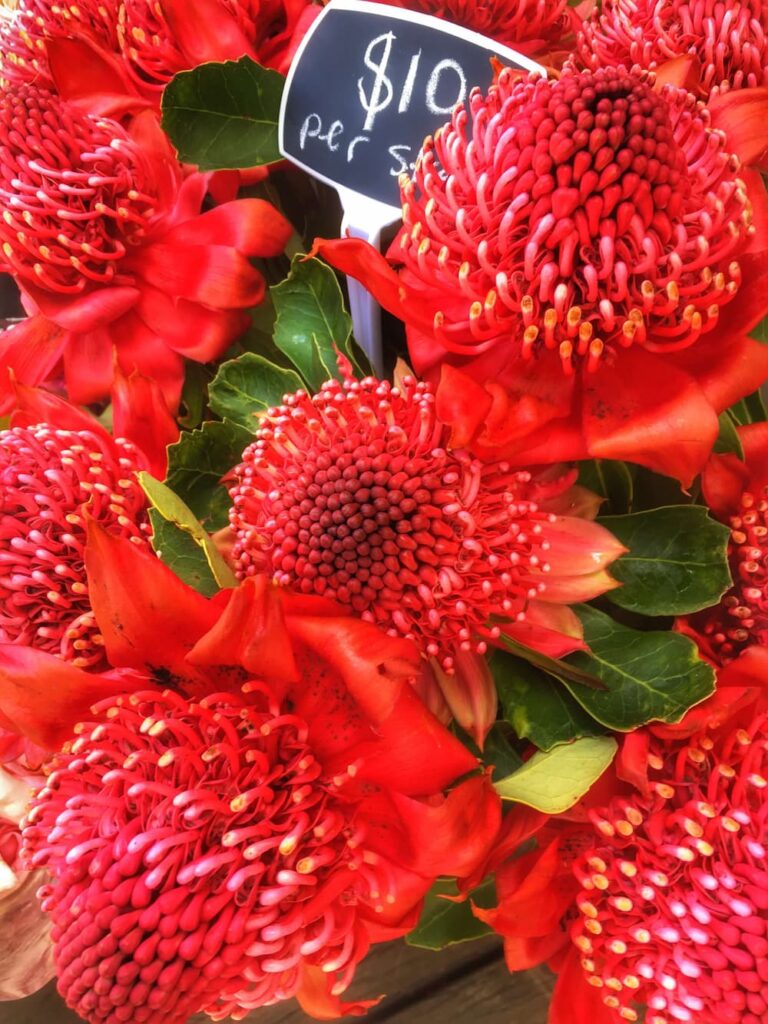 The windy Cliff side of Terrigal
In the city, the incline of the subway escalators gives me vertigo. I have to hang on tight to the handrail to control my involuntary sways. I'm solo today as I adventure on free walking tours and a guided tour of Susannah Place Museum. An incredible walk through time allowing for one to imagine what simple living was all about in 19th century New South Wales.
I've been chugging water all day but used the bathroom once; which I forced. The Sydney sun is on it's best behavior today pushing my adoration for the heat to the brink. I sneak reprieve in the Royal Botanical Gardens just as the wind picks up threatening rain. The gusts are violent and the trees respond in a chorus of song. A kite- that I can only assume is artwork or a wind guide is attached to a bendy pole and struggles against the strong breezes. The crow-shaped contraption dives then hover then glides and even flies sideways. I find it metaphorical watching it take what's coming and keep soaring.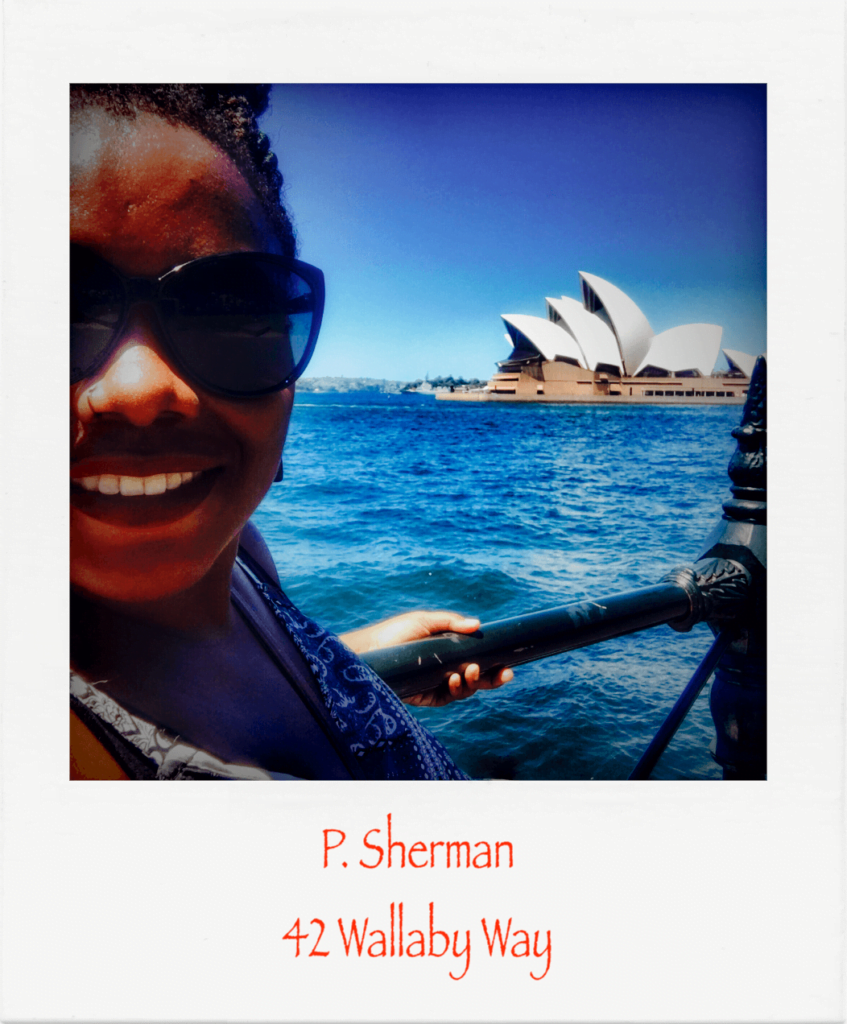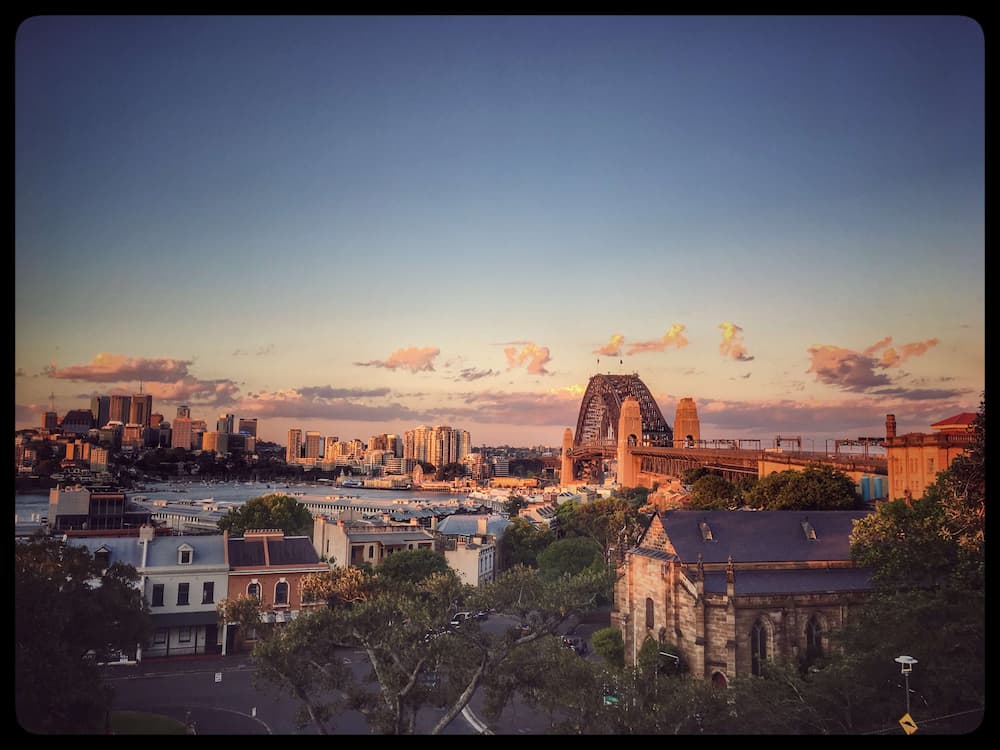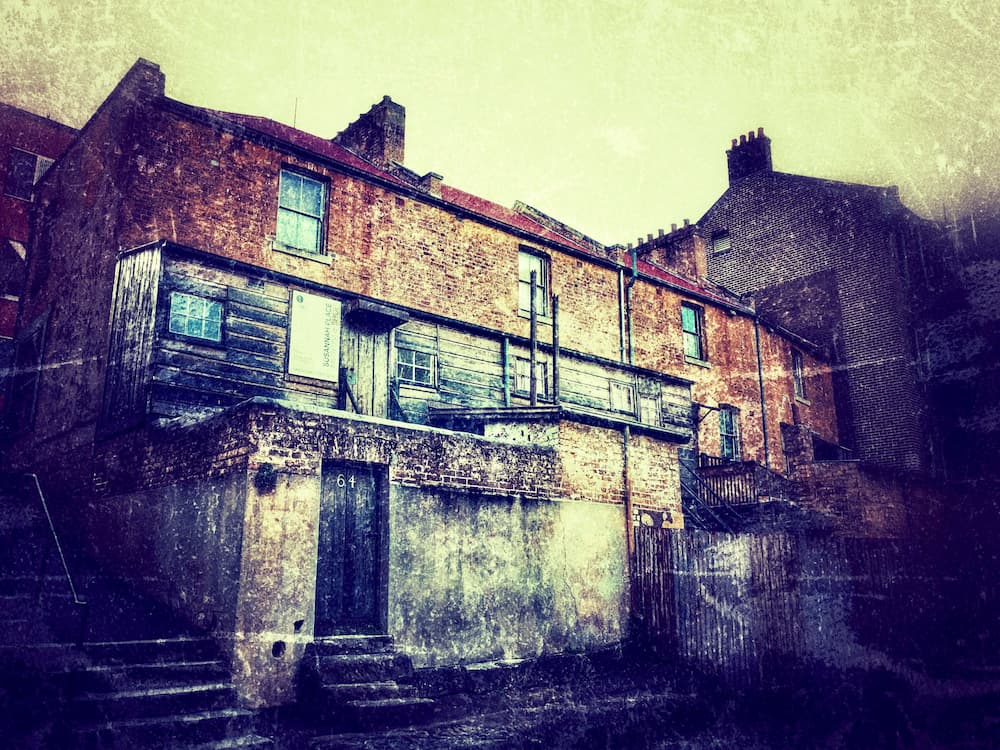 Days often blur into one another. This crappy hostel threatens my good mood and I question if I've stayed two days too long in this city. One full bathroom in a lot of the three-story establishment has me maneuvering the hallways late night or early morning in order to shower in peace. Ten minutes pass without the minimum of three pounding knocks and I think I'm in the clear… THUMP THUMP THUMP! I inhale slowly choosing my thoughts mindfully before I respond.
Hostel culture is a must when budget traveling, but this place takes the cake! The establishment isn't all bad, the beds comfy, the shower water hot, but there's zero attention to detail, i.e. no mirrors in the rooms and not a lick of privacy whilst in them. Not to mention my bunkmates appear to lack any kooth or kosher behavior in regards to shared space or basic etiquette. There are stained clothes thrown about, dirty plates and mugs stashed under beds next to putrid sneakers manage to make the whole room smells like feet; three nights down, two more to go.
I take a walk across the Harbor Bridge in hopes of getting the chance for a leisurely stroll through Wendy Whiteley's "secret garden". The garden is tucked away in North Sydney is a labyrinth of flora and fauna. Pondering secrets of my own I remind myself I'm in no hurry and take a seat at a tarnished, rot iron table for two, to rest. Paint chipped, but inviting I take care not to disturb the antique as I lower myself down to sit. The serenity in this space a stark opposite to the trendy cityscape. Jacaranda trees full to the branches with lavender blooms are more prevalent in Lavender Bay and there's an air about the slow movement in the streets that comforts me.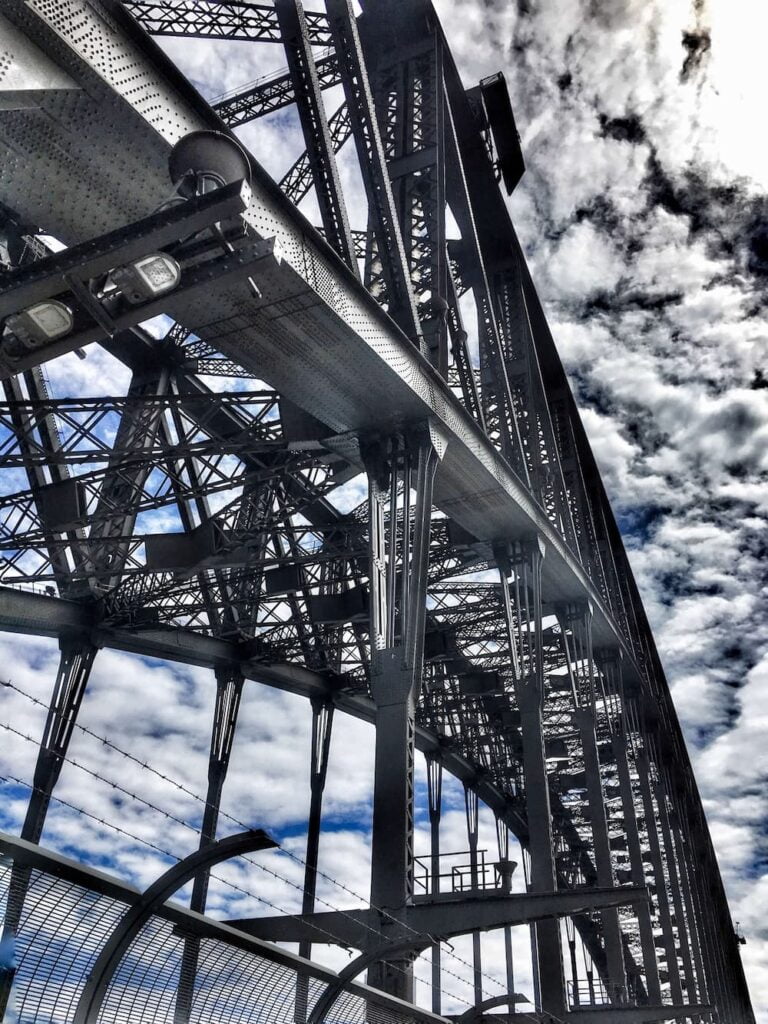 Harbor view from North Sydney side featuring a Jacaranda in full bloom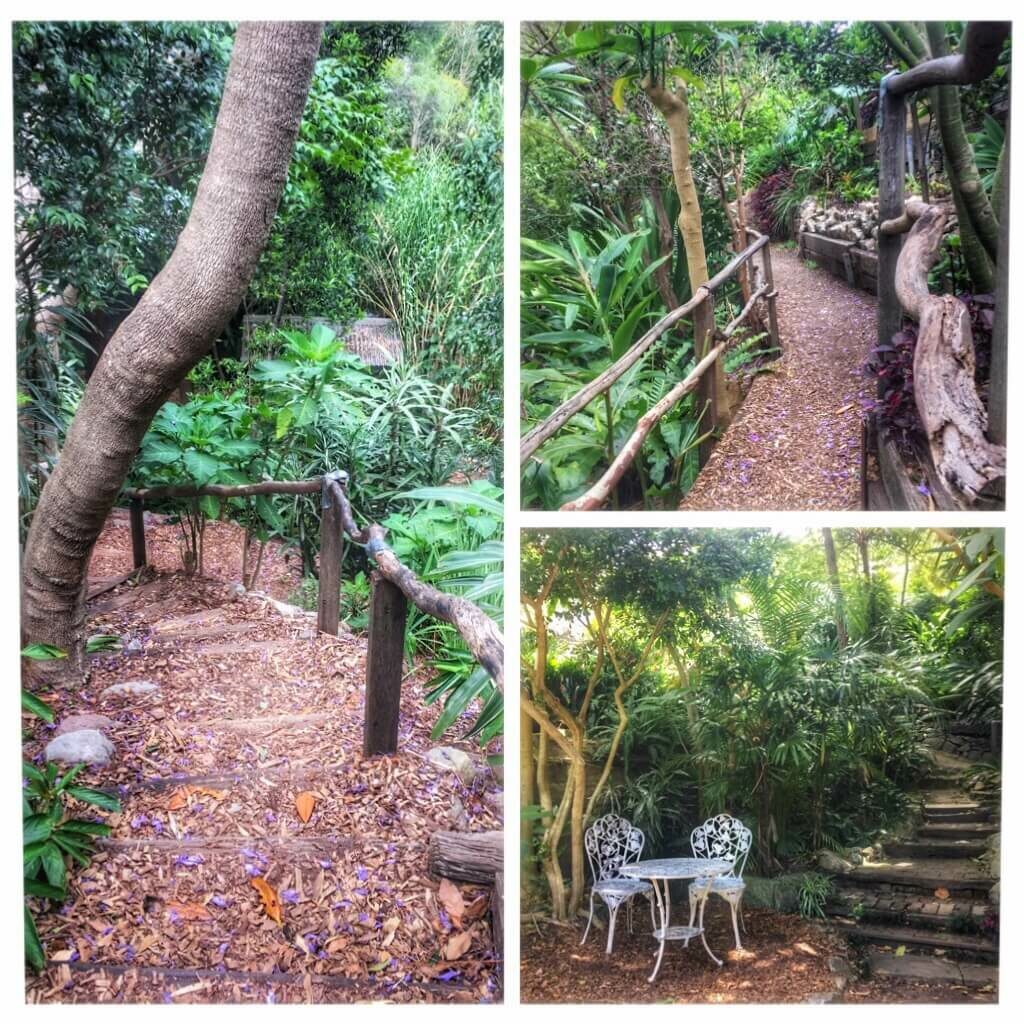 I wake and exit the hostel as fast as my swollen feet can carry me to get an early start at the Blue Mountains. Grateful for the opportunity to spend this day surrounded by New South Wales nature I board the train by 05:30 to leave ample time for the two hours plus journey. The train is calm, inviting a much-needed nap. Recapping the information shared with me on a free walking tour days prior I pop in my earbuds and daydream.
The story goes that there was once a species of pine tree suspected to be extinct found in the deep valleys over a century ago. Still feeling my way through my own life transition I relate, considering the pieces of myself I now feel to be extinct. I'm eager to meet the various types of species that awaken in me in the presence of such wisdom. Ancient rainforests full of uniquely knotted tree trunks and resilient turpentine bark inspires poetic phrases that I rehearse in my mind. Nature, the most powerful muse of all bringing me back to my center, my inner voice. With so much of this massive country to explore I grab my journal and write feverishly to capture these thoughts in real time.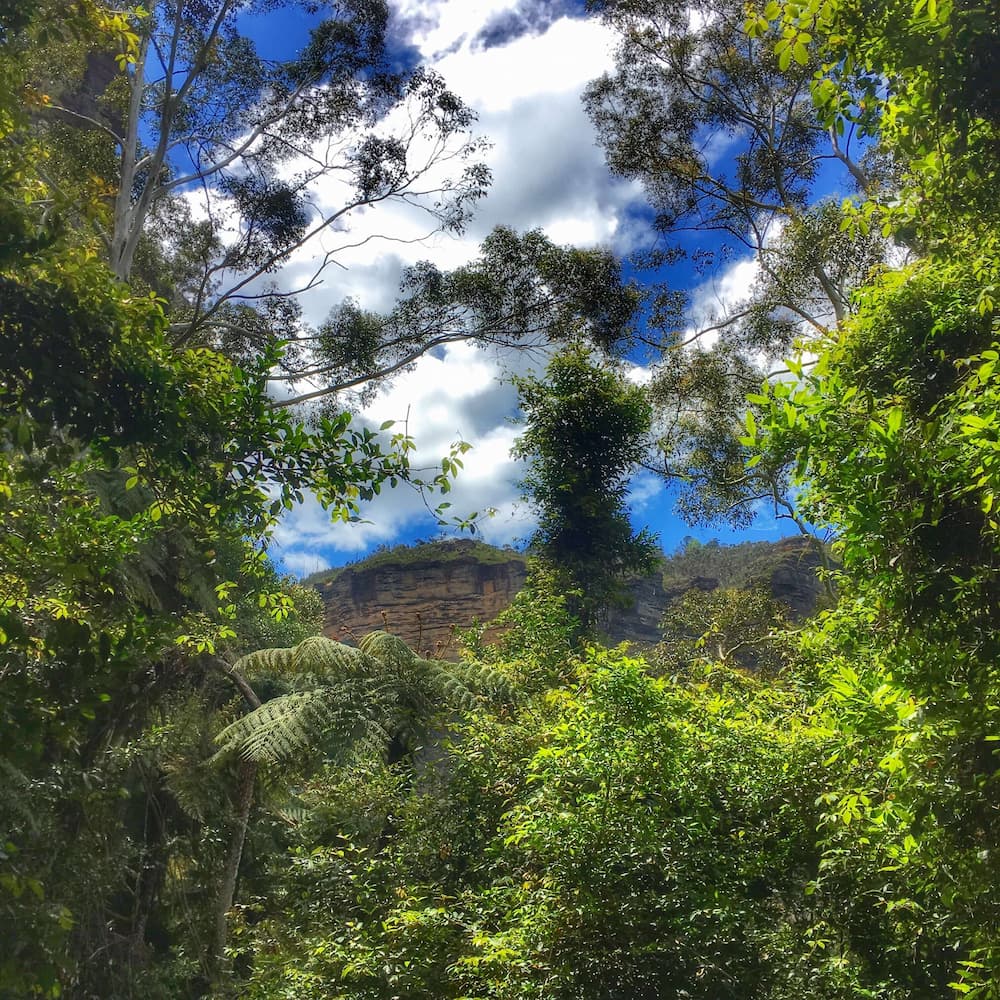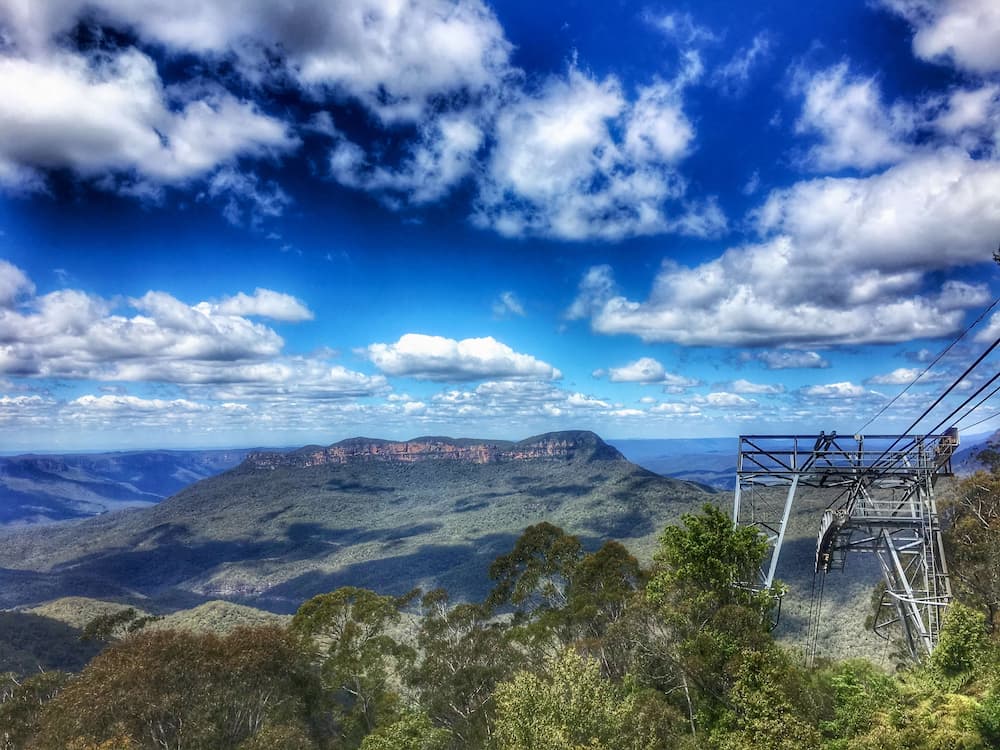 **Bag Lady Meredith San Diego NSW travel tips**
-DO get an OPAL card for public transport including trains, buses, and ferries. Credits can be loaded in increments of $10 AUS.
-DO use transportnsw.info to navigate bus and train times.
-DO get to the Central Coast for coastal beauty unlike any in NSW.
Watch the video below and #SUBSCRIBE to Meredith San Diego on YouTube for more videos of my travel adventures! #whereintheworld #bagladymeredithsandiego